13 Official Nexus 5X & Nexus 6P Accessories
The brand new completely redesigned Google Nexus 5X and Nexus 6P are finally here, available for pre-order today, and will begin shipping in late October. Now that the phones are official and coming soon owners will need cases, covers, chargers and other accessories. Here's a collection of 13 exciting official Nexus 5X and Nexus 6P accessories from Google and its partners.
On September 29th, Google took the stage and unveiled its latest and greatest Nexus smartphones, a new Google Chromecast and Chromecast Audio, the Pixel C 10.2-inch Android tablet, and Android 6.0 Marshmallow.
Read: Nexus 5X Release Date Breakdown
These two new Nexus smartphones feature the latest in mobile technology with dual front-facing speakers, fingerprint scanners for enhanced security and Android Pay, and a brand new extremely fast and versatile USB Type-C charging port for fast charging, and tons of adapters for HDMI output and more. Users will need cases, extra USB-C charging cables and other things, and we have links to them all below.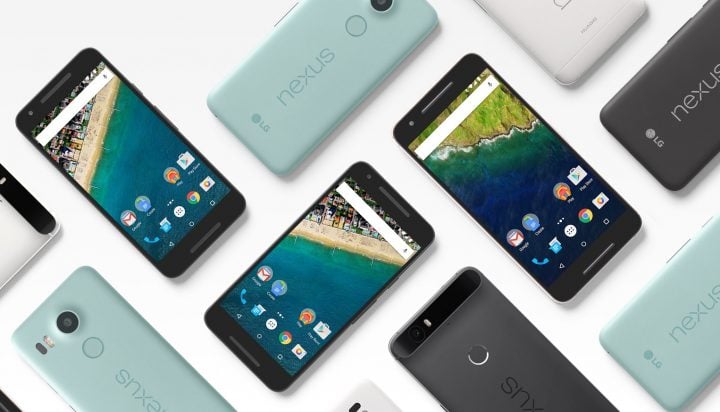 When it comes to buying accessories, cases, chargers, and more for smartphones we have a lot of options. However, the same wide array of options for Samsung and Apple don't always apply to Google's Nexus devices. Thankfully, they've made a few of their own, and partnered with a few of the most popular case makers around.
Heading over to Amazon or even Best Buy owners or future buyers will see countless accessories of all shapes, sizes, prices, and quality for the new Nexus 5X and 6P. That said, if you want the best accessories available, for one of the best pure Android phones to date, you'll want the ones right from Google's Store.
Everything detailed below is new for the Nexus 5X and Nexus 6P. And while we don't have a huge selection yet, there are a few great cases for each phones with different designs or function, a few durable cases, not to mention additional chargers, dual-port chargers, and even extra USB Type-C charging cables. With a new charging port all the old USB cables laying around won't work, and users will need extras.
Google's own charging cables are priced rather high, so we'd recommend grabbing some USB Type-C cables from Amazon, but these will ensure the best experience possible, faster charging and data transfer, and are build to the same quality and standard as Google's devices. Lets get started with the Nexus 5X, then the 6P and some other goods.
Nexus 6P Folio Case
Google doesn't have the best track record when it comes to cases or accessories, but they're working hard to change that with the Nexus 5X and Nexus 6P. Tons of cases are available now, or will be coming soon.
The Nexus 6P Folio Case comes in a beautiful refined leather design in brown or black color options. This is one of the few that is listed as coming soon, and arguable one of the best. It features cutouts for the front speakers, fingerprint scanner, all the ports, and has a magnet on the flip out cover to instantly wake the screen. It's an elegant case, but will be expensive.

As an Amazon Associate I earn from qualifying purchases.