OnePlus 6T vs OnePlus 7T: Worth the Upgrade?
OnePlus 6T vs OnePlus 7T: Price & Release DAte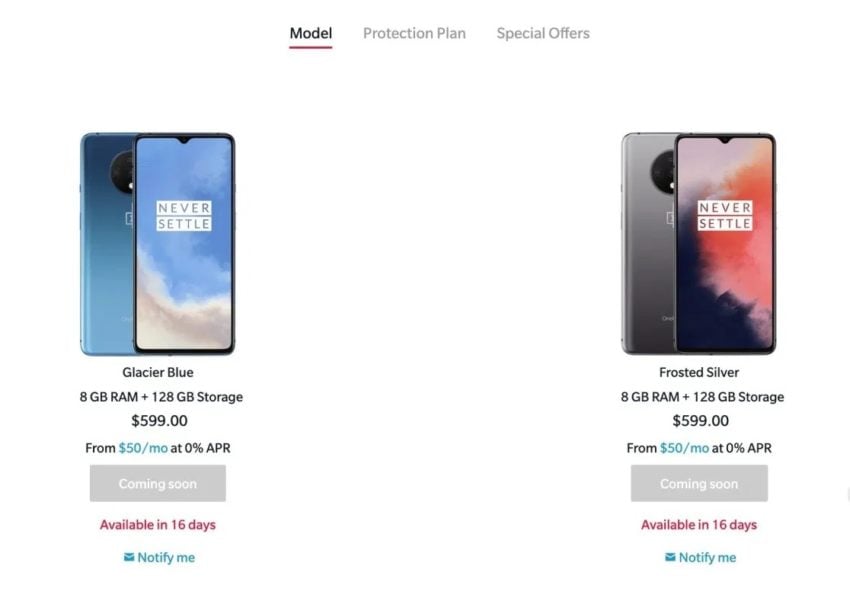 Here's where things get interesting. This year the 7T arrived earlier than expected, and for about the exact price many thought it would.
The OnePlus 6T base model was $549, but that's only 6GB of RAM and 64GB of storage. The 8GB model with 128GB of storage is $579. With the OnePlus 7T, the company ditched the different options and just bumped it all up to 8GB and 128GB for one low price of $599. It is $20 higher, but you're getting a lot for that $20.
So, you're getting a substantially better and faster phone with triple rear cameras, a stunning screen, and great performance for only $20 more than previous years. They aren't offering the 256GB model in the United States, sadly, but it is available outside the US.

OnePlus 5 – $479
OnePlus 5T – $499
OnePlus 6 – $529
OnePlus 6T – $549 (or $579 as compared)
OnePlus 7T – $599
OnePlus 7 Pro – $669
The all-new and improved OnePlus 7T will hit retail stores like T-Mobile and be available around the globe online starting October 18th.
Should you upgrade over the OnePlus 6T? No, I don't think so. It's a great phone worthy of the price, and a great upgrade over the 6T, but we recommend waiting until the OnePlus 8 in early 2020.
If you have anything else older than the OnePlus 6T, yes, absolutely upgrade to the bigger, better, faster, smoother, more capable OnePlus 7T for only $599.

This article may contain affiliate links. Click here for more details.