OnePlus 7 Pro vs Pixel 4 XL: Which One to Buy?
OnePlus 7 Pro vs Pixel 4 XL: Price & Release Date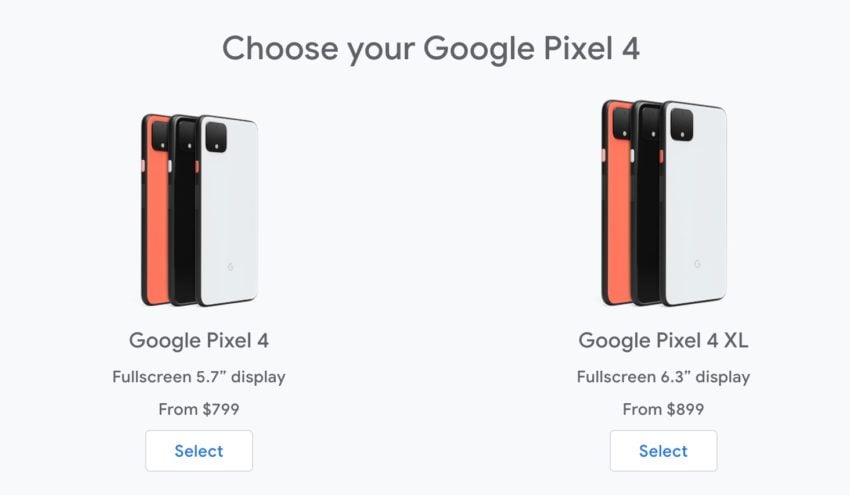 Last but not least we need to talk about the pricing of these phones.
The OnePlus 7 and OnePlus 7 Pro are available now in the US, and had a global release date of May 17th. Go buy one. The 7T is coming in October, too.
Google's Pixel 4 and Pixel 4 XL got announced on October 15th, with a release date of October 22-24th around the globe.
If you need a phone right now the OnePlus 7 Pro is clearly a great option. However, Google's Pixel 4 XL with better cameras and Android 10 could be worth spending more money on.

OnePlus 7 Pro: Starting at $669 (6GB RAM and 128GB storage model)
Pixel 4 XL: $899 for 64GB (or 6GB of RAM and 128GB storage for $999)
That's all you really need to know. While Google's Pixel 4 XL will probably be a slightly better phone, they're very expensive. And while the OnePlus 7 Pro is more than past devices from the company, it's very compelling for the price. To get the same 128GB of storage with Google's phone you're paying over $300 more.
Keep in mind that 2-3 weeks after the Pixel 4 goes on sale it'll be Black Friday. You could wait a little longer and score a nice Pixel 4 deal.
Think about it.

This article may contain affiliate links. Click here for more details.