OnePlus Android Nougat Update Info
Ahead of almost all smartphones, the OnePlus Android 7.1.1 Nougat update is now available. Back in August Google released the update to Android Nougat and manufacturers have been busy working on it. OnePlus sent it out in January, and is already moving on to the latest version 7.1.1 Nougat. Here's what users need to know about all OnePlus Android Nougat updates.
Android Nougat is loaded with new features, improved battery life, multi-window mode and more. Nexus and Pixel owners have been enjoying it for some time, and now it's OnePlus' turn. The few devices that are on Nougat are running Android 7.0, like the Galaxy S7. OnePlus is one of the first non-Google phones to Android 7.1.1 and it's only March.
Read: Android Nougat vs Android 6.0: What's New
The Android N developer test ended in August and was quickly released for select devices. There are beta programs from LG, Samsung, Sony and more. Late last year we learned the OnePlus 3 Nougat beta was coming in November. Then two months later it arrived. Today though, something even better is here.
Popular smartphones from all major manufacturers will see a free update to Android 7.0 Nougat or Android 7.1.1 in the near future. Samsung finished their beta, Motorola already updates phones, and more are coming.
Some of the most popular smartphones of 2015 and 2016 are from OnePlus. A company that delivers high-end flagship devices at a wallet friendly price point. The OnePlus 3 is as good as the Galaxy S7 Edge, but for only $399. Not to mention the even better OnePlus 3T for $439, which rivals Google's own Pixel.
Read: 95 Best Android Apps & Games
Earlier this year OnePlus blend the two teams working on the OS for China and the rest of the world into one group. An effort to bring the latest software and features to all devices at a faster pace. It seems to have worked, because the OnePlus 3 Android 7.1.1 update is already here. That was fast.
OnePlus Android 7.0 Nougat Updates
While we can expect a slew of devices to see updates, the company is starting with the most important ones first. Those being the 3 and 3T. Then we can look forward to the OnePlus X, and potentially the OP2 from 2015.
The company promised updates would arrive before the end of December, and technically they hit that mark. The community beta test is over, and OnePlus leader Carl Pei had this to say on Twitter.
2) Android N stable OTA for the OP3 and the OP3T. Gradual rollout will begin later tonight.

— Carl Pei (@getpeid) December 31, 2016
On December 31st the OnePlus 3 and 3T received the official "over-the-air" update to Android Nougat. Some got it right away, others saw a slight delay. However, there were a few bugs and issues that caused it to be delayed. Then, on January 9th OnePlus confirmed another Nougat update, followed by a third shortly after.
Starting January 18th another "stable" version of Android 7.0 Nougat was released for the OnePlus 3T. This is OxygenOS 4.0.2 after the first two had minor hiccups. More information can be found here. Alternatively, those who don't want to wait for the OTA can flash the software themselves.
For now only the latest two phones are getting updates. More are coming at a later date. Don't expect the original to receive Android 7.0 Nougat officially. That said, the developer community at the OnePlus forums or XDA will surely have a version available for download.
In closing, the company has confirmed the OnePlus 2 will indeed be updated to Android Nougat. There is no timeframe yet, and we'll update once we know more. At least the OnePlus 3 and 3T have a stable version, expect more to follow.
OnePlus Android 7.1.1 Release
In even better news, on March 15th OnePlus confirmed the Android 7.1.1 release for the OnePlus 3 and 3T. This is the first non Pixel and Nexus device to get the update. It's available for both phones starting this week, and owners can download it and install themselves if they'd like.
Along with Android 7.1.1 is the latest March security patches, improvements to software and camera, better screenshot features, bug fixes and more. Head to the official forum for more details. Once this is done, expect a swift update to older devices next.
What's New in Android Nougat
Our link at the top of the page is an in-depth look at Android 6.0.1 Marshmallow vs Android 7.0 Nougat. Including everything that's new and different with comparison photos. It goes over many of the key changes, so start there. Including changes in Android 7.1.1 Nougat.
As a quick recap, the OnePlus Android 7.0 update will bring improved performance, better battery life with "Doze" features, better split-screen multitasking, the recent apps button works like ALT+TAB and switches between the last used apps, and much more. Google has over 50 big changes in Android N. Like faster app installs, which are also smaller, a new JIT compiler, improved graphics and performance with the Vulkan API, revamped notifications with quick reply from the pulldown bar, customizable quick setting tiles and so much more. Expect all of that to be highlighted on the OnePlus 3 and it's nearly stock version of Android.
A huge addition announced at Google IO was "Android Instant Apps" which will enable Android to install small bits of an app (say, from a search result or web link) and allow one-time instant app usage. No installing an app and starting over. Android just adds what it needs for that moment, uses the app then removes those parts, and we're done. That has yet to go live, but we're expecting it by the end of the year.
Not to mention things like a better and improved Google Now or Search using the Google Assistant with machine learning, number blocking and call screening, and more than we know under the hood or behind the scenes.
OP smartphones run nearly stock Android, similar to the Google Pixel. This means it doesn't have a huge layer of changes like we see from Samsung, LG or HTC. Allowing the developers to finish updates easier and faster.
Technically the update is listed as OxygenOS 4.0 when it hits devices, not labeled as Android Nougat. However, here's what the upgrade entails.
Upgraded to Android 7.0 Nougat

New Notifications Design
New Settings Menu Design
Multi-Window View
Notification Direct Reply
Custom DPI Support

Added Status Bar Icon Options
Improved Shelf Customization
Further bug fixes in 4.0.2
Final Thoughts
In previous years we received slow updates from the company, but that certainly isn't the case to kick-off 2017. In fact, OnePlus is ahead of Samsung, LG and many others. Rather than waiting until March or later for the newest release, it arrived in January. Now before some Samsung devices are on Android 7.0, OnePlus has already moved to 7.1.1 Nougat. This is what many wanted from the company, and they've delivered.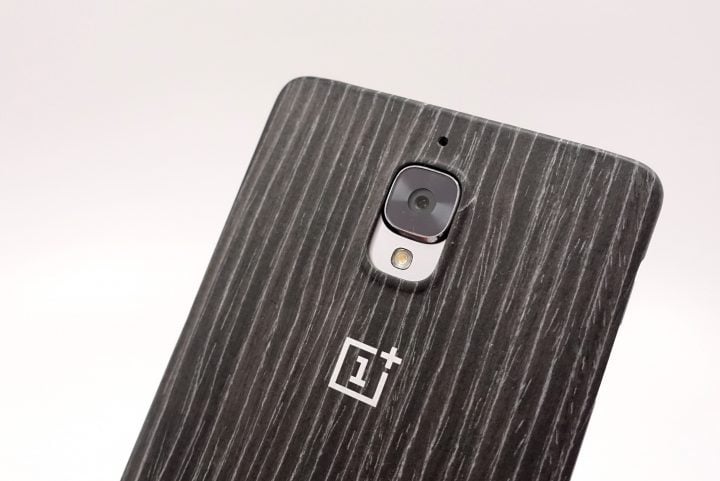 Now we can expect the company to turn towards older devices, not to mention work with Google on the upcoming Android 7.1.2 Nougat release. That's still in beta, and is a few months out, but it's coming in the near future.
This is good news for owners, as most didn't expect such timely updates. The fact that users with a Samsung device are waiting, while OnePlus is sending out another, is a big deal. Enjoy the update and if you have and problems check out this guide.

As an Amazon Associate I earn from qualifying purchases.