OS X El Capitan Problems: 5 Things You Need to Know
The OS X El Capitan update is almost 9 months old, and we've seen a number of new updates to OS X 10.11. Another update is on the way even as Apple prepares macOS Sierra for users this fall. For all the good it does bring, there are some OS X El Capitan problems that users need to know about in 2016.
The good news is that the OS X 10.11.5 update and other similar updates fixed a variety of issues and problems for most users. Simply updating can solve some of the most annoying problems if you are already on OS X El Capitan.
Read: How to Fix OS X El Capitan Problems
Even though many parts of OS X 10.11 look similar to OS X Yosemite, a new system font and new features — plus a performance boost round out a collection of new features. With the system-wide changes there are also some bugs and issues.
This is what you need to know about OS X El Capitan problems including what we've learned about how to fix common OS X 10.11 problems and other important details.
OS X El Capitan Updates Fixed Many Problems
We saw a number of long download OS X El Capitan problems when the new version of OS X arrived, but that is no longer an issue. If you are upgrading from OS X Yosemite to OS X El Capitan in 2016 the only speed limitation will be that of your computer. We've not seen speed issues with the smaller OS X 10.11.x updates.
Originally Office 2016 for Mac did not work with OS X El Capitan, but updates from Apple and from Microsoft solved most of these problems. If you still have these issues, upgrade to the latest version of OS X El Capitan and the latest version of Office.
We've seen an issue where the MacBook Pro Retina would freeze while on OS X El Capitan, but the recent OS X 10.11.5 update fixed this.
We saw some audio apps and hardware not work well with OS X El Capitan, but in November updates solved some of these issues.
Major Problems Aren't Widespread
While there are certainly some OS X El Capitan problems, they appear to be isolated so far. We have not seen any widespread complaints about show-stopping issues with WiFi, battery life or Bluetooth.
If there were major issues we would see users on social media sharing complaints very fast, which is something we saw with OS X WiFi issues in previous years. Apple included fixes for WiFi connectivity in recent OS X updates, which helped address some issues.
The great news is that reports of OS X El Capitan performance on older Macs is solid, and OS X El Capitan battery life is not a complaint we are seeing often.
How to Fix OS X El Capitan Problems
If you boot up your Mac after installing OS X El Capitan or a smaller update and you have problems, you can take some steps to fix these issues on your own.
You may end up needing professional help, but we can point you in the direction to look for free help with your issues.
We round up the most common OS X El Capitan problems and how to fix them into a handy guide that should solve most of your issues without the need to talk to an Apple Genius.
The next two stops should be Apple Discussion Forums and the MacRumors forums where you'll find dedicated users who offer free help. Keep in mind that none of these users are paid, and they aren't officially with Apple, so you should not demand fixes.
You may also have luck performing a clean install of OS X El Capitan.
You Can Downgrade to Yosemite
If you are experiencing problems that you cannot deal with, you can simply go back to Yosemite and what was working before you installed OS X El Capitan.
This is more complicated than clicking undo, but if you have a Time Machine backup from before the upgrade you can restore that and go back to what works.
Here is more information on how to downgrade from OS X El Capitan to Yosemite.
What's Next for OS X — macOS?
The next OS X El Capitan update is already in public testing with a number of fixes.
OS X 10.11.6 is available as a developer beta. We don't know what fixes are included in this update, but the odds are good that it will address bugs, stability and security.
Following that we may see more OS X 10.11.x updates to address issues and bugs that appear as the update rolls out. The next major update to the software that runs your mac is macOS Sierra. Apple changed the name from OS X to macOS in June 2016.
There is a developer beta of the new macOS Sierra software available now and a public macOS Sierra beta coming in June. The slides below show you what's new in macOS Sierra compared to OS X El Capitan.
12 New macOS Sierra Features Worth Upgrading For
Siri on Mac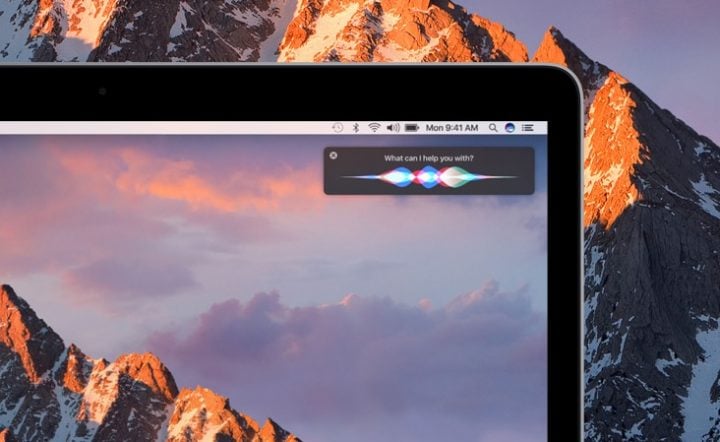 With macOS Sierra you now get access to Siri for Mac. This brings the personal assistant you are used to using on your iPhone and iPad to your computer. There is no access to Siri on OS X El Capitan.
Siri for Mac can do almost all the things you already use it for on your iPhone, but now it can delivery many more features that will help you be more productive.
You can use Siri to send a message while you are working on something important, but that's not all. Siri for Mac can help you locate files and you can even have Siri narrow down those files as you search for them.
When you find a Siri result that you need to keep handy, you can pin it to the Notification Center so you can quickly access it again. When you find an image, result or other item of interest with Siri, you can drag and drop it into a document.

As an Amazon Associate I earn from qualifying purchases.