Pixel November Android Pie Update: What to Know
In early November Google released its latest Android update for Nexus and Pixel phones. That being Android 9 Pie for the Pixel and Android 8.1 Oreo for Nexus devices. This is the first Pixel 3 and Pixel 3 XL Pie update, and here's what you need to know.
Each month these updates improve security, and occasionally fix a few bugs or problems. This month Google added some important fixes for all Pixel devices.
Many Pixel & Nexus owners will get an updated version of Android this week. Keep in mind that some older devices are no longer supported, or are only getting Android 8.1 Oreo while newer phones receive Android Pie updates and stability enhancements.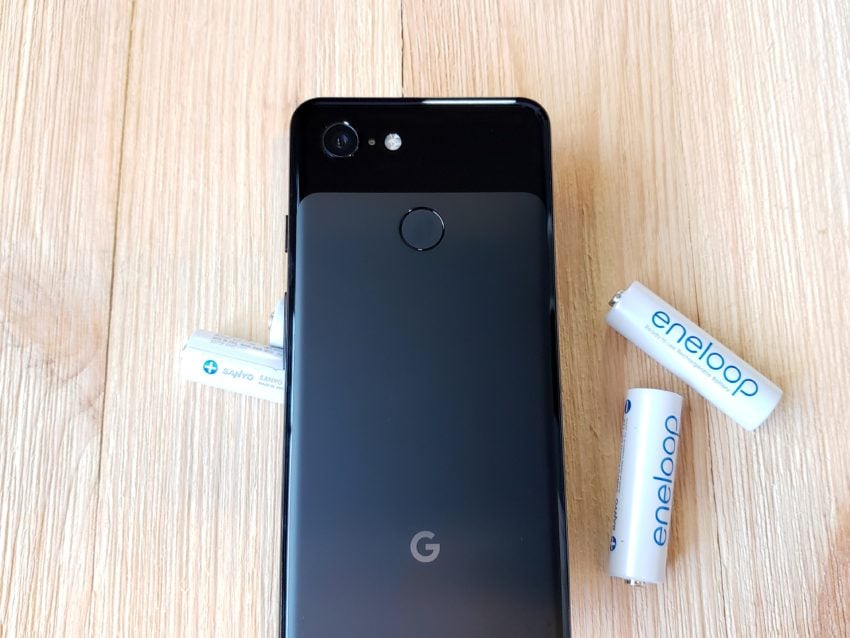 Update: After a short delay, Google released the November Android 9 Pie update for the original Pixel and Pixel XL on November 19th. We're not sure what the hold-up was, but we're assuming they fixed some critical bugs. As of November 20th, all 3 years of Pixel phones should have the November Android Pie update.
This is an important update that will affect your device and its performance. Especially the new Pixel 3 and 3 XL. This month we're seeing a few security enhancements, stability changes, and multiple critical security patches, plus a few bug fixes.
Supported Devices
Pixel and Pixel XL (Android 9)
Pixel 2 and Pixel 2 XL
Pixel 3 and Pixel 3 XL
Nexus 5X and Nexus 6P (Android Oreo)
Pixel C Tablet
Pixel November Android Pie Update Details
Right on time, Google confirmed the update on Monday, November 5th, and immediately released the update and released the files for developers. My Pixel 3 got it early on November 5th, but it took until the 19th for the original Pixel XL.
Google shared more information on the Android security bulletin, as well as the Pixel/Nexus security page detailing everything for those interested. Plus, we'll highlight the important parts below. You can get factory images and install it manually too if you'd like.
Unfortunately, we're not seeing anything major in this update that will fix the slew of Pixel 3 and Pixel 3 XL problems users are dealing with. That said, we're expecting multiple fixes in the December update, once Google has time to address them.
That said, Google's main effort is security here, and only occasionally do they patch bugs. We could get a separate update for the Pixel 3 XL specifically.
November Android Pie Update Fixes & Patches
Google continues to take monthly updates very seriously, which is good to see. For most of 2018, the company added a slew of bug fixes in with these security updates. Function updates, not just software tweaks. And while we found a bunch of minor security exploit patches, it's the small bug fixes that are important.
In October Google fixed the fast and wireless charging problems, and the stability in Android Auto. This month, we're seeing huge changes to Android's picture-in-picture feature, improved key generation requests, and tons of stability improvements for notifications as a whole.
Download the November Nexus & Pixel Pie Updates
If you'd like to get this newest version of Android for your Nexus or Pixel device now, instead of waiting, you can download or flash it from the links below. Or, read more information about each one of these changes.
When Will I Get the Update?
At this point, almost everyone should already be on the November release. The only exception to that is Pixel and Pixel XL owners, as it got delayed until the 19th. That said, your original Pixel should get the November release today, or by the end of the week at the latest. Google is usually fast to deliver updates, or you can manually download and install it yourself as we speak with the links above.
I went to Settings > System > System Update > Check for Updates and got it immediately. This pulls the update from Google's servers to your phone. The entire process took less than 10 minutes. From downloading to installing and rebooting my Pixel 3 on Android Pie.
Other Details & What's Next for Nexus/Pixel Owners?
In closing, it looks like Pixel 3 owners will have to wait until the December Android Pie update to fix memory management issues, sound problems, and other complaints. Those with older devices are all good, and simply will see improvements and enhanced security.
Essentially, expect an update on your Nexus or Pixel device in the coming days if you didn't get it already. And remember, this only applies to Google's Nexus and Pixel devices. If you have a phone from Samsung, LG, or Motorola, this doesn't apply to you. They are still waiting for the original Android Pie update and probably won't see it until 2019.
So what's next? Well, Google released Android 9 Pie in August, and we're expecting some sort of maintenance update (or MR release) within the next two months. We're not sure if it'll remain Android 9, or go to something like 9.0.1 or 9.1 Pie. Either way, an update should be coming to squash any early bugs from this new software. In the meantime, take a peek at our list of problems/fixes below.
Read: 15 Common Pixel 2 XL Problems & How to Fix Them
Those experiencing issues on Oreo should check out this post for more help. Or, we have some Pixel Android 9 specific fixes and advice right here. For now, stay tuned for more details and drop us a comment below with any questions or concerns about the November Nexus and Pixel Android Oreo/Pie update.

As an Amazon Associate I earn from qualifying purchases.