Pixel March Android 9 Pie Update: What to Know
The Google Pixel March Android 9 Pie update is available starting today and it fixes some important problems with performance and the camera on the Pixel 3. Here's what owners need to know, what to expect, what's changing and how to get the update right now.
Each month Google delivers new software to improve security and fix a few bugs or problems. And while every device will benefit from this round of updates, this one has specific fixes that you'll absolutely want. Especially if your Pixel 3 XL camera has been laggy lately.
Basically, many Pixel owners will get a new version of Android this week. Keep in mind that older devices are no longer supported, like the Nexus 5X and Nexus 6P. This is only for the Pixel, Pixel 2, Pixel 3, Pixel 3 XL and Pixel C family of devices.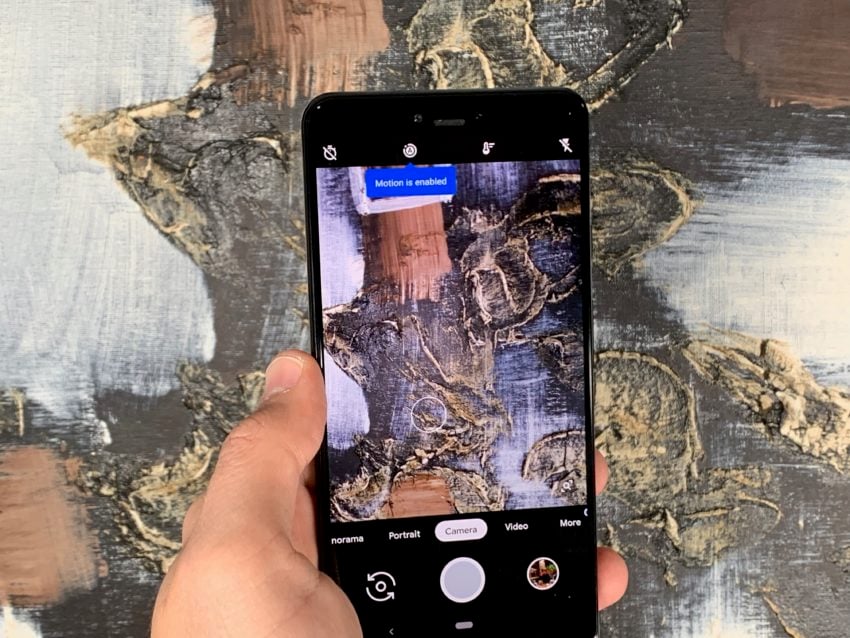 This is an important update that can affect your device and its performance and security. Like we see with every monthly update, we're getting a few security enhancements, stability changes, and multiple critical security patches. Here's what to expect.
Supported Devices
Pixel and Pixel XL (all Android 9)
Pixel 2 and Pixel 2 XL
Pixel 3 and Pixel 3 XL
Pixel C Tablet
Pixel March Android Pie Update Details
Google released this new software on Monday, March 4th, and immediately released the update to users. Expect an over-the-air update notification today, or you can manually check in settings.
Google shared more information on the Android security bulletin, but the important information is on the Pixel security bulletin. Seriously, read over the changes, as you've probably been waiting for a few of them. However, we'll highlight the most important stuff below for owners. You can get factory images and install it manually too if you'd like.
As you can see, the March Android Pie update for the Pixel specifically improves performance, Bluetooth reliability, playback issues, and the SPEED OF THE CAMERA. This is something we've heard complaints about for months. So, get the update asap.
Then, as expected, there is a slew of bug fixes, security patches and other exploits closed or managed. As a silver lining, Google only had to patch one critical security issue this month, the rest were rated as "high" concern or lower. That's better than we've seen in the past.
Download the March Pixel Update
If you'd like to get this newest version of Android for your Pixel device now, instead of waiting, you can download or flash it from the links below. That said, we're already seeing the update hit most devices, so we recommend waiting for the OTA instead of manually downloading the files.
Download Factory Images
Grab OTA Update Files
When Will I Get the Update?
Once the announcements go online these updates typically arrive instantly, or within 24-48 hours. I already received it on my Pixel 3 XL, while my smaller Pixel 3 is still waiting for its arrival. You might be waiting a day or two, but most owners should have it before the end of the week.
Simply start by going to Settings > System > System Update > Check for Updates to get it immediately. This pulls the update from Google's servers to your phone. The entire process should take less than 10 minutes. From downloading to installing and rebooting the Pixel 3 XL on Android Pie. And yes, Google claims the "check for updates" button works now.
Other Details & What's Next for the Pixel
Oddly enough, Google didn't share a lot of information about the update for other devices. The changes mainly focused on the camera and stability situation for Pixel 3. Either way, you should still accept the March patch when it arrives, as it has important changes for older devices too.
In closing, expect an update on your Pixel 1, 2, or 3 devices in the coming days if you didn't get it already. The only other device getting support is the Pixel C tablet. Nexus phones are no longer on the monthly security patch list.
Keep in mind that only Google Pixel devices are getting this update right now. Well, and the Essential phone. If you have a phone from Samsung, LG, Motorola, and more this doesn't apply to you. Those devices are still slowly getting the Android 9 Pie update from their respective manufacturers.
Basically, get the latest March Android 9 Pie for your Pixel 3 and let us know if things are running better now. Then, stay tuned for more details on Android Q in the very near future.

As an Amazon Associate I earn from qualifying purchases.