Android Q Features: What We Know So Far
While most people are still waiting for the Android 9 Pie update, which got released over six months ago, Google's likely getting ready to debut Android Q in the near future. We'll call it Android 10.
In fact, the search giant is already hard at work another Android update, and we're expecting the first beta (developer preview) in March of 2019. So what new Android Q features will Google have up its sleeve?
Here's what we know so far about Android Q and what features we want next.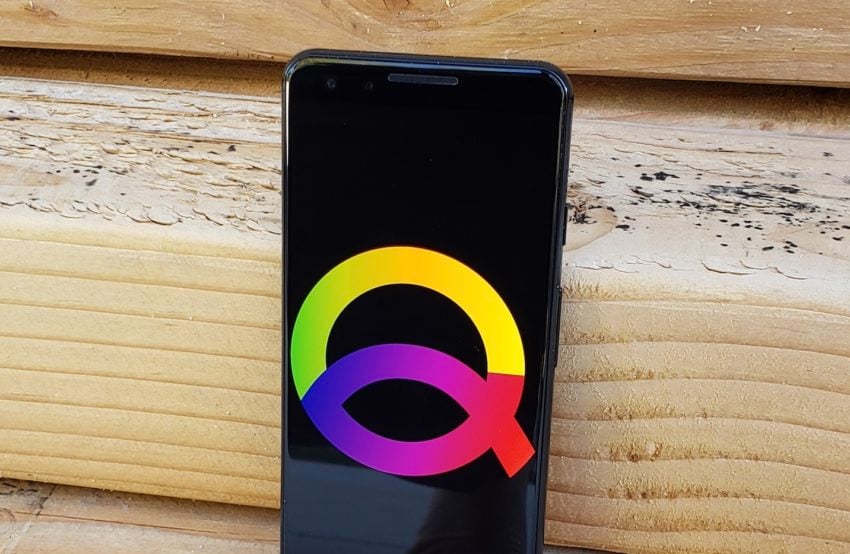 A Brand New Dark Theme
Desktop Mode in Android Q
Better Permissions & Privacy
Improved Smart Lock & Lockscreen Controls
FaceID Type Security
Built-in Screen Recording
and more…
The Latest Android Q News & Rumors (January 25th, 2019)
First, we'll always share the latest Android Q news, leaks or rumors here, then dig into everything we know so far and what to expect down below. Keep in mind this is still early info and a very small portion of what's coming.
According to 9to5Google Android Q will have powerful new controls that will allow carriers to lock phones to their networks. Similar to old SIM lock stuff, only far worse. It's troubling news, but far too early to speculate. Then, we recently received some hands-on videos and the first look at Android Q features like a system-wide dark mode or theme from XDA Developers. The dev site further revealed some powerful new face ID competition for Apple.
What you really need to know though, is that Android Q will build on the AI smarts, battery management, privacy, speed and performance of Android 9 Pie and be Google's best version of Android yet. Expect the first Android Q Developer Preview (beta) in March.
With that out of the way, here's everything we know so far about Android Quibble, Quesito, Quiche or whatever they call it.
A Brand New Dark Mode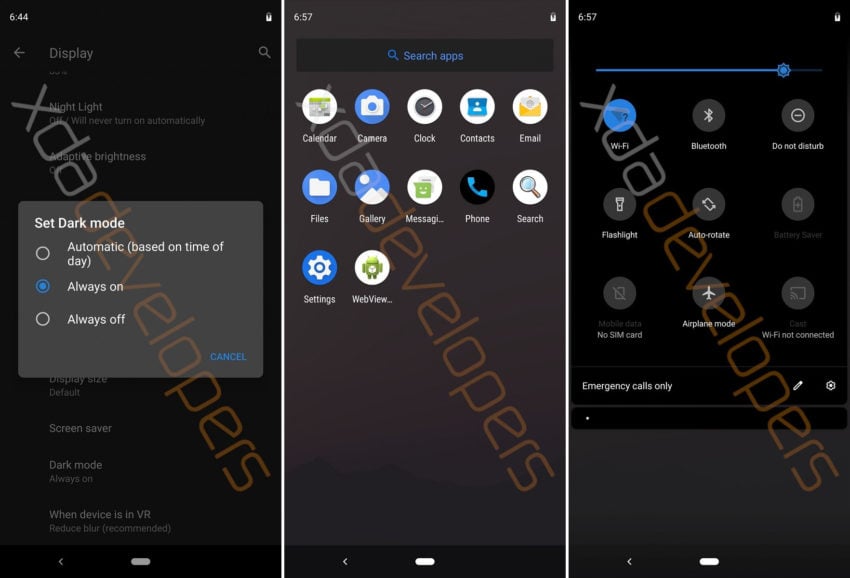 For starters, XDA Developers already knows a ton about Android 10. The popular mobile forum managed to get an early build of Android Q running on a Pixel 3, and they're sharing all sorts of exciting information.
The most exciting Android Q feature from the report is the system-wide dark mode shown above. Something we've needed on Android for years. Dark mode applies to the settings menu, notification bar, app tray, almost every other user interface area, and can even force unsupported or regular apps into some sort of dark theme. That last part would be great, as it'll make the whole OS blend together with 3rd party apps.
You can turn this on/off as you'd like, or set it to go dark only at night. Plus, the dark mode will improve battery life on OLED screens (like Samsung Galaxy or Google Pixel) reduce eye strain, and cut down on glare, to name a few.
Desktop Mode in Android Q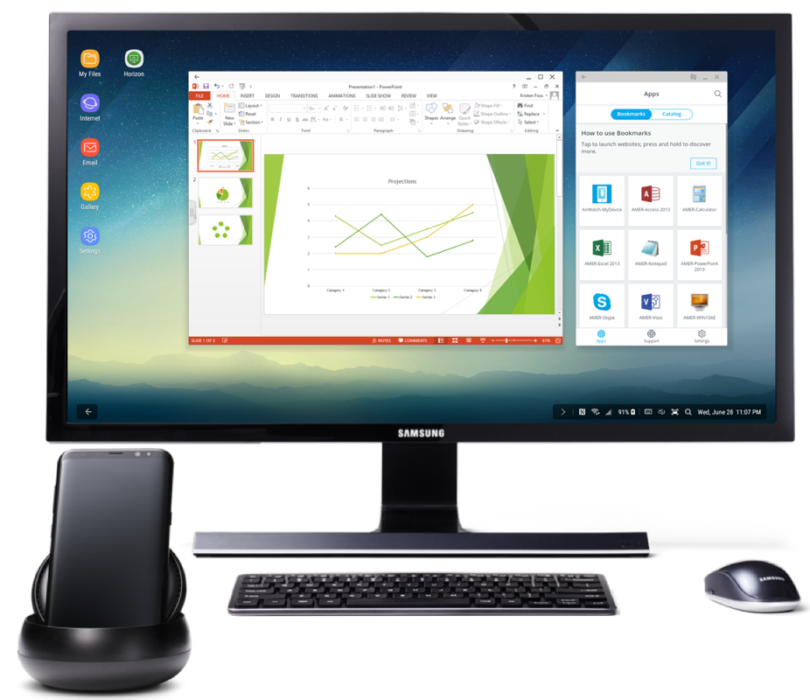 That same XDA Developers leak talked about a new desktop mode feature in Android Q. Essentially turning our smartphones into the brain of a computer, which then connects to a computer monitor and delivers a PC-like experience. We've seen this with Samsung Dex, and even Huawei and Google have toyed with it in the past.
Google's desktop mode in Android Q could potentially deliver an experience similar to the Chrome OS with a proper start menu, home screen, icons, keyboard and mouse support, and even split-screen multitasking or resizeable and movable windows. Google's done this before, and they might finally show it off in Q.
Better Permissions & Privacy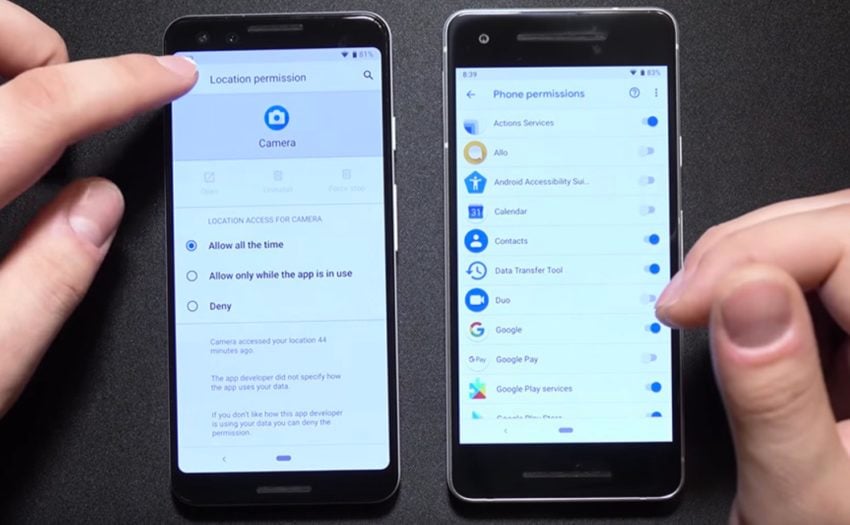 These days security and privacy is a growing concern, and it's isn't slowing down anytime soon. In fact, it looks like what our phones do, access, or can control will be a big topic of discussion throughout 2019. From whether Facebook listens to users with the microphone, or what apps can access your location — with or without permission.
Google's Android OS received a huge overhaul to permissions a few years ago, and they refined the system with Android 9 Pie. Look out for MAJOR changes to permissions, security, and privacy that Google will tout as a top Android Q feature. We might even be able to see (in real time) what permissions an app is using at any given moment, which is huge.
Improved Smart Lock & Lockscreen Controls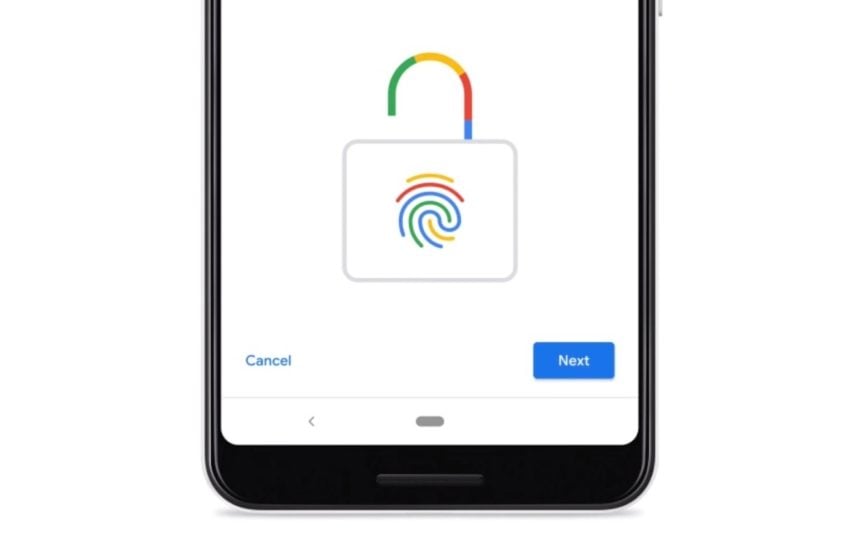 A lot of people don't even know about Smart Lock, which in my opinion, is one of the best features Google put in Android. Smart Lock lets you skip fingerprints, face unlock, or even a password or PIN when you're somewhere safe and the phone KNOWS IT. When I'm home, Smart Lock disables my lockscreen pin. Genius!
Early versions of Android Q suggests at least two big changes to Smart Lock as a whole. Making it more useful, more secure, and faster to realize when you've left a secure area or a trusted accessory — like a car stereo — is no longer trusted or out of range. Google could also extend the unlocked period, make Smart Lock more customizable, and further refine security as a whole in Android Q.
Better FaceID Type Security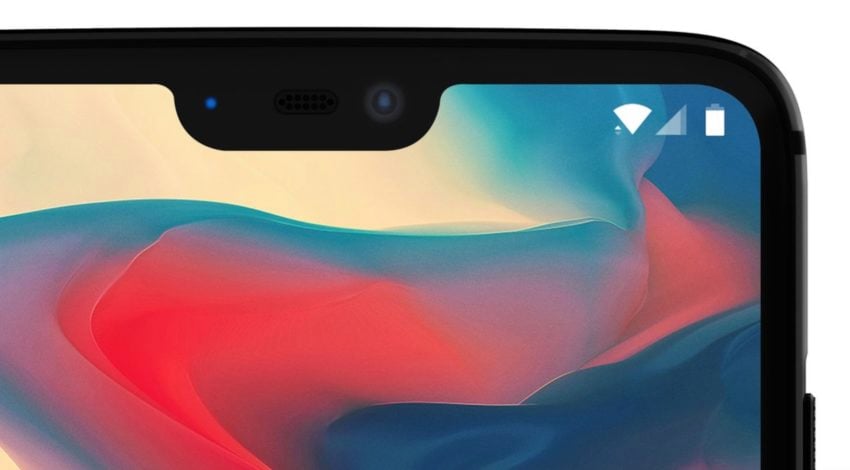 Android had fingerprint scanners long before Apple, and eventually, all phones had one. However, most phone manufacturers are now playing catchup to Apple's FaceID, which is a very secure facial recognition technology on the iPhone and iPad.
However, it looks like Google plans to do something about it. XDA Developers are still digging through Android Q, and recently uncovered what looks like FaceID-type security controls in Google's next version of Android. Now that's nothing new, as we've seen Iris scanners, face scanning, and even "blink" tests so face unlock couldn't be tricked with a photo. That said, it's still a weak spot for Android that Google wants to fix.
We don't know too much yet, but it looks like Android Q will make some big changes to security, Face unlock, and add tools other manufacturers can use to make devices as secure as possible.
Built-in Screen Recording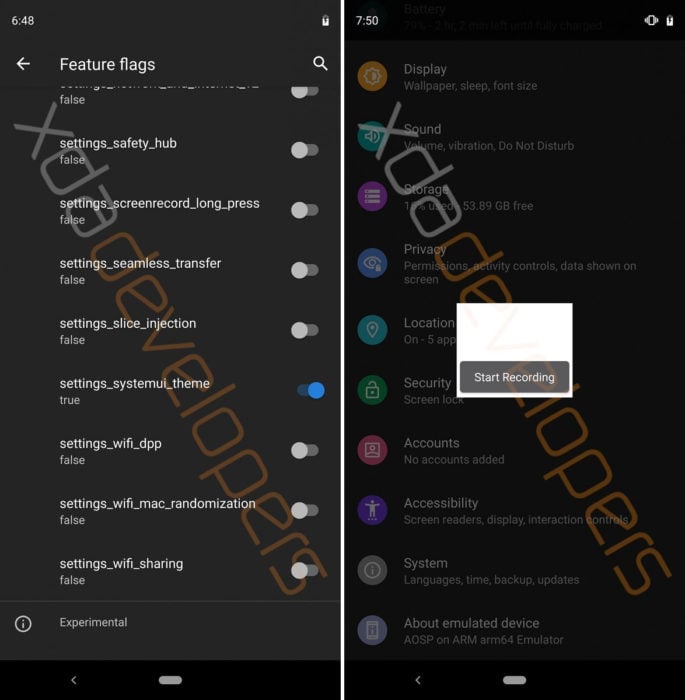 There are several reasons someone would want to record what's on their screen. Whether that's gaming, streamers, how-to tutorials, for YouTube, or to simply record a video chat with loved ones. Early leaks of Android Q show that Google's at least working on a screen recording feature.
As you can see in the image above this isn't finished yet, but Google could add screen recording to the screenshot editor that debuted with Android Pie. And honestly, this is something we expected in 2017.
Other Random Android Q Features
The folks at XDA Developers uncovered a lot of small little Android Q features, controls, or settings in their limited time with the software. Obviously, things are subject to change, especially this early, and some features could be missing completely when Android Q gets released likely in August. That said, here's a list of some exciting features we could get soon.
A new "Sensors Off" Quick Settings tile to disable all radios and turn on airplane mode. And we mean ALL sensors. (Get out your tinfoil hats)
Accessibility will get new features and controls
Improved built-in file manager
Better app install pop-ups and dialogs
and much, much more
Android Q Features We Want Next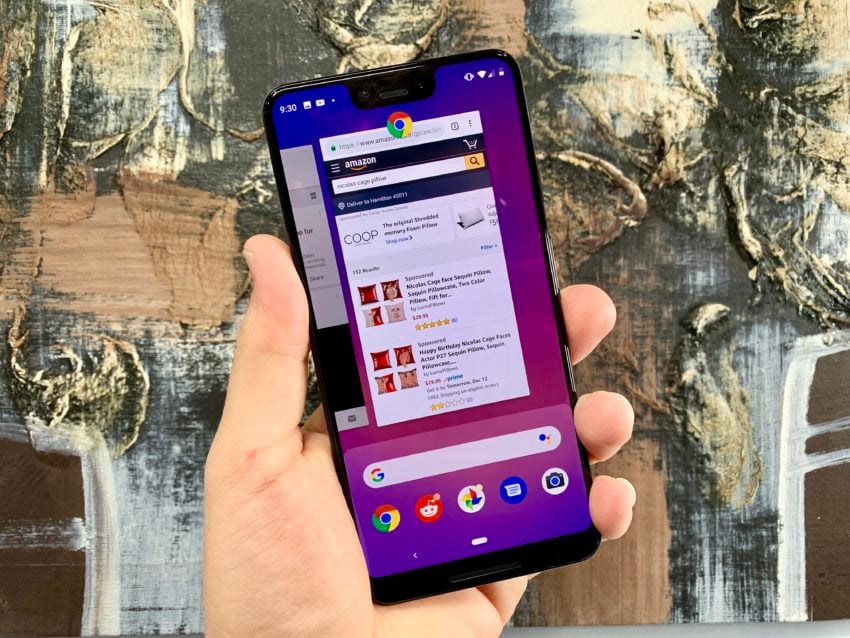 In closing, we want to go over a few potential Android Q features we want to see next, think Android needs, or believe will arrive sometime in 2019.
For one, Google must fix the gesture navigation that debuted with Android 9 Pie. It's awful, clunky, and confusing.  We're expecting some pretty big changes in Q. While they're at it, hopefully we get an improved one-handed use mode similar to what we've seen from Samsung or Apple. Phones are getting huge, and stock Android needs a way for people to use their phone with one hand.
Speaking of features we've seen from others, like Samsung, Google could add some sort of "Google Vault" that works like the secure folder on Galaxy devices. The Secure Folder is a vault for photos, videos, documents, tax forms, and anything else that's important. Not to mention the ability to have a second version of an app run privately and safely in that vault. Like two social media or messaging apps.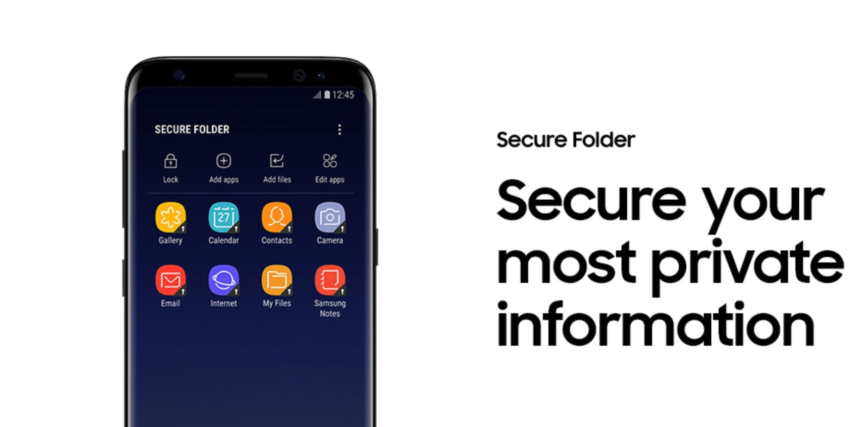 Then, we're hoping for scrolling screenshots, better screenshots, screen recording, better volume controls, that awesome dark mode or theme shown above, and support for folding phones. Not to mention display or interface tweaks to work around notches or camera cutouts in our screens.
We could also see better integration with Chrome OS and all those powerful Chromebook laptops available these days. Chromebooks run Android apps, sync to Android, and you can even send and receive texts on a PC or Chromebook with Google Messages. However, we'd love to see further tie-ins between the two.
And finally, what about a complete overhaul of the interface, notification shade and more. Samsung's new One UI is designed with big-screen phones in mind and maybe we'll see something similar from Google with Android Q.
We'll continuously update this post with more information as it becomes available. Whether that's Android Q news, leaks, rumors, new features, the developer preview beta and more. Stay tuned, and drop us a comment below with what you want from Android 10.