Android 9 Pie: When Will My Phone Get the Update?
If you're wondering "when will my phone get Android 9 Pie?" or if it will get the update, we have lots of answers. This is everything you need to know about any current or upcoming Android 9 Pie updates for dozens of phones. Google released an improved version of Android nearly a year ago, in August of 2018, and most devices have it by now.
There are tons of exciting new features in Android Pie, but if you still haven't received it, you'll probably be waiting until September, or even later until it arrives.
It's not all bad news though, so here's a breakdown of all the phones getting Android Pie that we know of.
Rather than detail a huge list of absolutely every phone getting Android 9 Pie, we'll tell you what we know so far, which updates are already out, and what we've heard from the manufacturers themselves. Then, link to more coverage for each brand or model, so you can navigate to information about your device.
Google Android Pie Updates
As expected, Google's Pixel devices were the first phones to get Android 9 Pie. If you have any of Google's Pixel phones you're already enjoying a slice of Pie. If not, download it right here. You can even try the Android Q beta right now if you'd like.
Pixel / Pixel XL
Pixel 2 / Pixel 2 XL
Pixel 3 / Pixel 3 XL
Pixel C Tablet (Maybe)
Unfortunately, the older Nexus 5X and 6P did not get Android Pie. They'll only get security updates moving forward.
Essential Phone Pie Updates
The co-founder of Android himself, Andy Rubin, started a new smartphone company. The Essential Phone (PH-1) is its first device, and it received the Android 9 Pie update on the same day Google released it. That's the fastest we've ever seen an update arrive.
Samsung Galaxy Android Pie Updates
The most important update of all is the Samsung Galaxy Android Pie update. Mainly because millions and millions of people use a Samsung Galaxy phone. Thankfully, the Galaxy Android Pie beta started on November 15th. Since then, we've seen several devices get the update. The Galaxy S9 and Note 9 received it first, and at the end of March the older Galaxy S8, S8+ and Note 8 got Pie. Eventually, even the Galaxy S7 will see this newest software and One UI. Well, we think it will, at least.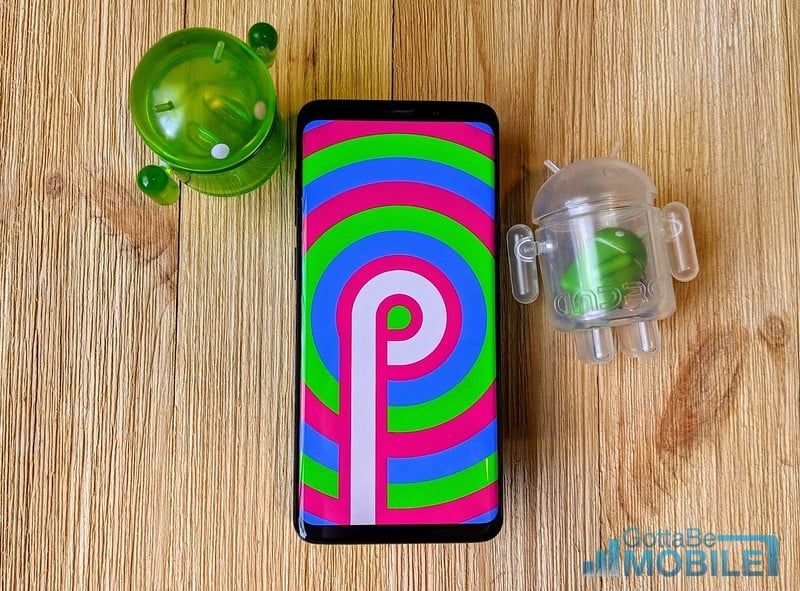 Galaxy S9 / Galaxy S9+ (Available now)
Galaxy Note 9 (Available Now)
Galaxy S8 / Galaxy S8+ (Available Now)
Galaxy Note 8 (Available Now)
Galaxy S7 (doubtful)
others (coming later)
Samsung hasn't shared a list of every device that will get the update, but we do know the company plans to update older phones like the Galaxy S7 if they can. Unfortunately, we have no concrete information about anything older than the Galaxy S8.
Almost any device released within the last 18 months "should" get an update to Android 9 Pie. Not just from Samsung, but from anyone. Or any high-end phone, at least. That means you can expect updates to Pie for the Galaxy S7, S7 Edge, S8, S8+, Note 8, Galaxy S9, Note 9, Galaxy A8, A7, J8, Tab S4, and more. (again, the S7 is a hard maybe)
Still, Samsung is notorious for taking its sweet sweet time, unfortunately.
LG Android Pie Updates
Like Samsung, LG covers Android in a custom skin which makes updates take a lot longer than everyone else. And while we've seen fast updates from them before, lately they're showing up late. A prime example is the LG V20 Android Oreo update, which took 11 months to arrive.
Here's everything we know so far about LG Android 9 Pie updates, and a list of devices we believe will get it. Sadly LG is going very slow, and none of their phones in the U.S. have Pie which got released over 7 months ago.
LG G7 ThinQ, G7 variants (available)
LG V30 / V35 / V40 (Available everywhere, rolling out in US)
LG V20 (testing)
LG G6
LG Q8, Q7
LG K30, Q Stylus, Stylo 4, & other budget devices (maybe)
Remember, this list is unconfirmed but we'll update it with more information as it becomes available. Basically, any phone released within the last 12-18 months by LG should get Android 9 eventually. Select older devices might get it too, like the LG G5, but that's doubtful. We did receive 4-5 big LG updates in June, a few more in July, and LG promised that more are on the way.
OnePlus Android Pie Updates
Over the past 2-3 years, OnePlus has consistently been one of the best smartphone brands. They release awesome phones at affordable prices and deliver quick software updates. In fact, right now every capable OnePlus phone already has Pie.
OnePlus 7 / OnePlus 7 Pro (Came with Pie)
OnePlus 6 / OnePlus 6T (already on Pie)
OnePlus 5/5T (already on Pie)
OnePlus 3/3T (already on Pie)
The OnePlus 6T got released already running Pie, and the older OnePlus 6 already has it too. Then, the older OnePlus 5 and 5T received Google's tasty software in December of last year. Then, we're finally seeing the OnePlus 3 and 3T get Pie in May.
Yes, the OnePlus 3 which came out in June of 2016 got Pie before any LG device in the US, that's bad.
Motorola Android Pie Updates
The Motorola of old loved talking about fast updates and smooth stock Android software experiences. These days, that's no longer the case. While Motorola is very transparent and recently confirmed 8 devices will get Android 9 Pie updates, they're leaving a lot of phone owners behind and taking forever.
Furthermore, on June 26th Motorola/Lenovo announced they are canceling the Moto Z2 Force update for AT&T, T-Mobile and Sprint owners. Only those with a Verizon Moto Z2 will get Pie. That's bad, as it's not even 2 years old.
Moto Z3 (Available Now)
Moto Z3 Play (Available Now)
Moto Z2 Force (Canceled, except on Verizon)
Moto Z2 Play (Available Now)
Moto X4 (Available Now)
Moto G6 (Moto G6 is under testing, or available in select regions)
Moto G6 Plus
Moto G6 Play
It's nice to see Motorola supporting popular budget phones like the Moto G6, but this is an incomplete list. The Moto G5 and G5 Plus are barely a year old and apparently won't get an update. Nor will the 6-month old Moto E5 from 2018. We're not sure how this is allowed, and we'll update this post if we learn more.
We're hoping the company will add to this list, but for now, those 8 phones will see Android 9 Pie sometime throughout 2019. Your guess is as good as ours, sadly.
HTC Android Pie Updates
Next on our list is HTC. And while they're telling us exactly what HTC phones will get Android 9 Pie, when is still a question of concern.
HTC U12+ (June, 2019)
HTC U11 (Available Now)
HTC U11+ (late June)
HTC U11 Life (Android One) (Only phone on Pie)
These are the phones HTC will update to Android 9 Pie in the coming weeks or months. The company said timelines will get released in "due course" so basically we have no clue when. We did hear "Q2" for its newest phones, and in May released the May and June timelines mentioned above, but those are general guidelines, and US models will likely be waiting even longer.
Nokia Android Pie Updates
If you didn't know, Nokia is back and they make excellent budget Android smartphones. The company recently confirmed on Twitter some important upcoming updates. And in January, stated that every phone they make will get Pie soon.
The company will deliver Pie to the phones mentioned above, and now we know that they did exactly that. In fact, in June Nokia sent the last update out and has officially updated EVERY phone they offer to Android 9 Pie. That's impressive, and something we wish we could say about Motorola or LG.
If you have the Nokia 6, 6.1 or 6.1 Plus, Nokia 7, Nokia 8, and any other, you already have Android Pie. Enjoy it. Furthermore, the company recently confirmed its commitment to not only Pie but security updates for older devices. They're doing things the right way!
Sony Android Pie Updates
Another one of the 11 manufacturers that took part in the early beta program was Sony, with the Sony Xperia XZ2. That technically means we can expect the update earlier than previous years, right? Sony gave the best timeline for updates, and here's what you need to know.
Started in November 2018:
Xperia XZ2 (available now for all)
Xperia XZ2 Premium
Xperia XZ2 Compact
Xperia XZ Premium
XZ1
XZ1 Compact
Early-Mid 2019:
Sony's latest XZ2 devices all got Android 9 Pie starting in November and December, then eventually other phones received it throughout the first few months of 2019. If you have the XZ2 Premium, you already have Pie.
Huawei Android Pie Updates (and Honor)
Huawei and Honor make way too many phones to list. That said, the company is one of the best lately when it comes to software updates. However, just like Samsung and LG, Huawei covers Android in a heavy skin that takes months to develop. They haven't made any big announcements, but here's a list of potential Huawei Android Pie updates.
Huawei P20 / P20 Plus (Released in November)
Huawei P10, Mate 10 (Testing)
Honor 8, Honor 9, Honor View 10 (Available Now)
Honor 7X (maybe)
Huawei Mate 9 (Available Now)
Yes, the Mate 10, P10, and P20 series already received Pie. And at the end of 2018 and throughout the first three months of 2019 Huawei has continued to deliver updates. However, they don't announce anything, and phones just suddenly have the latest software.
Obviously, Huawei and Honor have a lot more phones than this shortlist. That said, the company hasn't shared too many details so we're still gathering information.
NVIDIA Shield Updates
Surprisingly, NVIDIA continues to update its Shield TV and Shield TV Pro devices. Honestly, the NVIDIA Shield is perhaps the longest-running and oldest supported Android device in history.
On July 31st, they released Android 9 Pie for both Shield TV devices as the Shield Experience 8.0 release. Delivering Google's latest Android software, a refined user interface, the brand new Hulu app for TV, and much more. Plus, all the behind-the-scenes improvements to Pie can now be on your TV.
A Few More Pie Updates
While not as popular, or big in the United States, there are several other manufacturers working hard to deliver updates, or already did. We're talking about BlackBerry, or devices like the Xiaomi Mi Mix 2S, the Oppo R15 Pro, and the Vivo X21. Not to mention the Vivo NEX, Oppo R17, and more phones from those popular brands.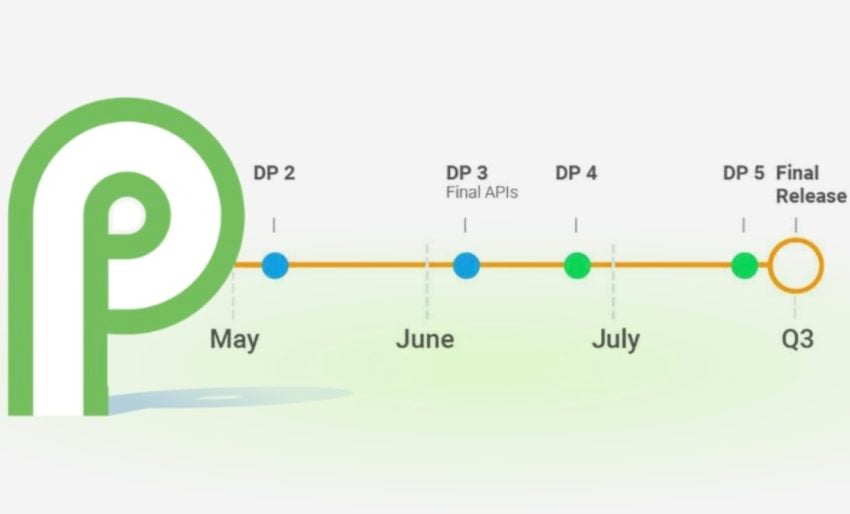 In the future, we'll update this list with phones from ASUS, ZTE, and anyone else that makes announcements regarding upgrade plans. And while we've seen a little movement from some of those smaller companies, it isn't enough to share a full timeline.
For now, just know that most devices released within the last 12-18 months should get an update at some point within the next few months of 2019 as summer comes to a close and Google releases Android 10. Then, smaller brands and tablets will get it as the year grows older.
While you wait for more information, below are 10 Android Pie update tips to help you prepare for this latest software. Or, check out what we know so far about Android Q.