Pixel & Nexus May Android 8.1 Update: What to Know
Like clockwork, Google just released its new monthly May Android 8.1 Oreo update for Nexus and Pixel devices. These updates are all about security, but Google added some important bug fixes for the Pixel and Pixel 2 at the same time.
With the Pixel and Nexus May Android 8.1 Oreo update rolling out as we speak, here's everything you need to know. We'll explain what to expect, a few of the changes, and give you links to download and install it right now.
Read: Everything That's New in Android Oreo
This May Android 8.1 update is available for the Google Pixel, Pixel XL, Pixel 2, 2 XL, Nexus 5X, Nexus 6P, and the Pixel C Tablet. The older Nexus 5 and Player are no longer supported. Keep in mind that this is an important update that could affect your device and its performance. Especially those with the original Pixel XL. Updates started on May 7th and will continue all week.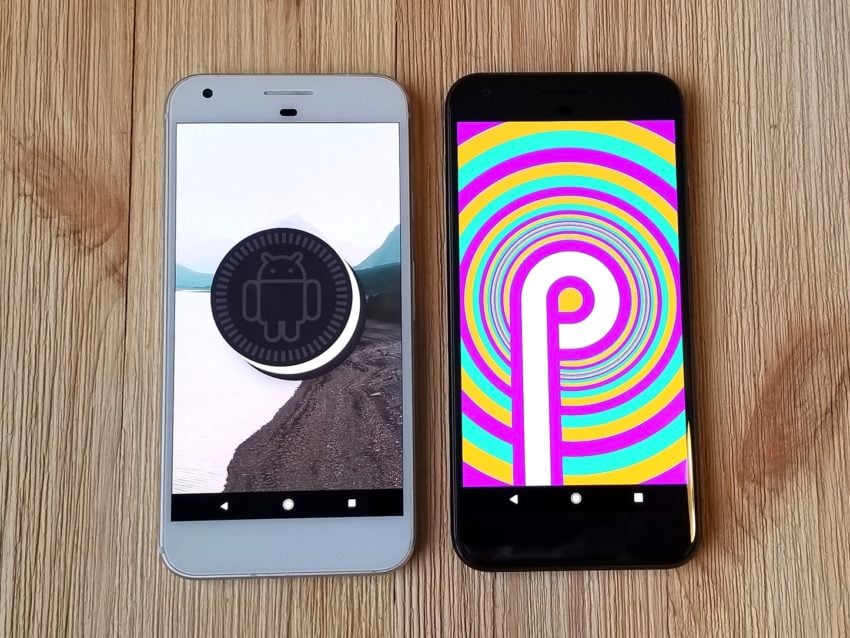 For the May release, we're seeing new security patches, tons of critical security patches, and a small but important list of bug fixes. Basically, this is a small but important and meaningful update for all Nexus and Pixel devices.
Nexus & Pixel May Android Oreo Update Details
Starting Monday, May 7th Google confirmed the update, but we're not seeing it on our devices yet. Well, I got it on the Pixel C tablet, but that's all. Most Nexus and Pixel users will receive this software within the next 24-48 hours. Go ahead and tap "check for updates" in settings, or wait for the rollout to continue throughout the week. Google refreshed the Android security bulletin, as well as the Nexus/Pixel security bulletin. It explains everything in detail, and we'll talk about the changes more below. You can get factory images and install it manually too if you'd like.
That said, we don't recommend manually installing the May Android 8.1 update. Instead, just wait for it to roll-out to your device. This is a free and painless software update for all eligible devices and comes right from Google or those with a Pixel on Verizon. It should only take about five minutes to download, install, reboot and finish. It's not worth the risk to get it a day early or manually flash it.
Read: 9 Things to Do Before Installing Android 8.1 Oreo Updates
Typically these updates have between 20-30 changes mostly in the form of security patches, but occasionally other bugs or glitches get fixed. And while we're not seeing too many bug fixes, there is one important change for the Pixel. Otherwise, this is a small security update as Google prepares for Android 9.0 P at Google I/O this week.
May Oreo Update Fixes & Patches
In November, Google issued a slew of fixes for Bluetooth to all of Android. We saw more in February, followed by a few functional changes in March. However, the April update took things to an entirely new level and Google made major changes. That isn't the case in May, as we're only seeing a few small changes, and everything else is all about security.

Google improved multitouch performance and capabilities throughout all of Android with this software. Oddly enough, that means eventually this patch will hit other devices, but we're not sure when. The important change we're seeing is regarding charging for the Pixel and Pixel XL. After the Android 8.1 update, we saw a lot of complaints that the Pixel XL wasn't charging.
Apparently, this was a real issue and Google quickly fixed it. So, if you're experiencing issues while charging, get the May update as soon as possible.
Additionally, we're seeing only one critical security patch, no severe, and a lot listed as "high" importance. The search giant made a lot of tweaks to keep you and your device safe while improving the overall experience at the same time. Keep in mind that a lot of these improvements are for all of Android, not just Nexus users. So whenever devices do see Android 8.1 Oreo, they'll benefit as well.
When Will It Arrive?
With some of these changes, we understand that you want this software right away. Security is important, and charging properly is too. Don't worry, as Google's software usually arrives pretty quick. My Pixel C received it already, and I'm expecting it any day now on the Pixel and Pixel XL. That said, typically these take anywhere from 48-72 hours to hit all phones and tablets. We could see upgrades continue throughout the week, and into the weekend at the latest. Just wait for the over-the-air notification to hit your phone.
Read: 15 Common Pixel 2 XL Problems & How to Fix Them
Some users may choose to manually download the files and update to the May Oreo release themselves. However, we recommend waiting for Google's OTA update notification to arrive instead. It's easier that way. I went to Settings > System > System Update > Check for Updates and got it immediately. This pulls the update from Google's servers to your phone. The entire process took less than 10 minutes. From downloading to installing and rebooting the phone.
Other Details
In closing, expect an update on your Nexus or Pixel device in the coming days if you didn't get it already. Google is no longer supporting the Nexus Player, or the Nexus 5. It's only available for newer devices. Again, this update is only on Nexus and Pixel phones and tablets. Which means those with a Samsung, HTC, Motorola or other devices will have to wait for updates from that specific manufacturer.
So what's next? Well, that's Android P, which is available as a very early beta for developers. Although we're expecting to learn a ton about Android P this week at Google's annual developer event. In fact, the Android P beta will likely be available from the easy-install Android beta program within the next week. Then, an official release is expected sometime in August or September. For now, just expect more monthly Oreo updates until Android P arrives.
Those experiencing issues should check out this post for more help. Stay tuned for more details and drop a comment below with any questions or concerns about the May Nexus and Pixel Android Oreo software.

As an Amazon Associate I earn from qualifying purchases.