4 Reasons Not to Install macOS High Sierra 10.13.5 & 10 Reasons You Should
Install for New Notes Features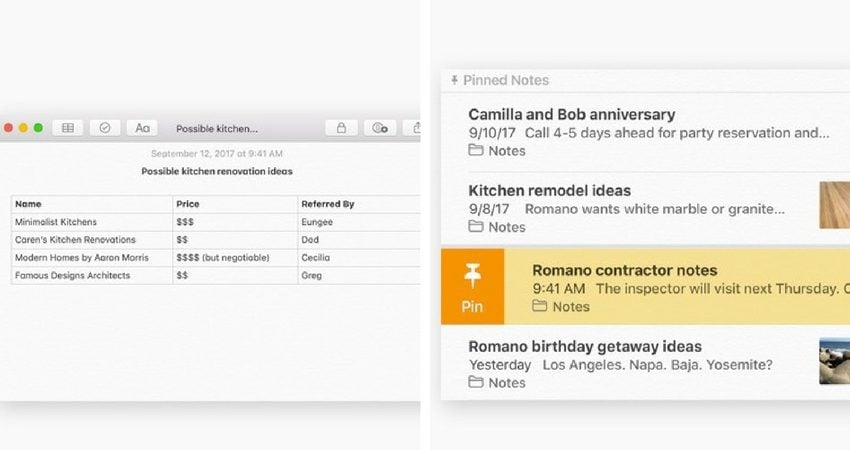 Apple adds three new Notes features that are worth upgrading to macOS High Sierra for. The first is the ability to pin important notes to the top of your Notes. This is a great way to keep a key list of to do items or an instruction manual for some complicated task at hand. We also use it for a grocery list.
Another excellent feature is the ability to add tables to Notes. this is like a mini spreadsheet when you don't need calculations. It's the perfect way to organize a little bit of information like who is in charge of specific functions at an event or other small things that make sense to keep in notes and not in a separate spreadsheet.
In iOS 11 you can scan a document with the Notes app. You need to be on macOS High Sierra to see these scans on your mac, which is another reason to upgrade.