3 Reasons Not to Install watchOS 5.3.2 & 9 Reasons You Should
Install to Listen to Podcasts on Your Apple Watch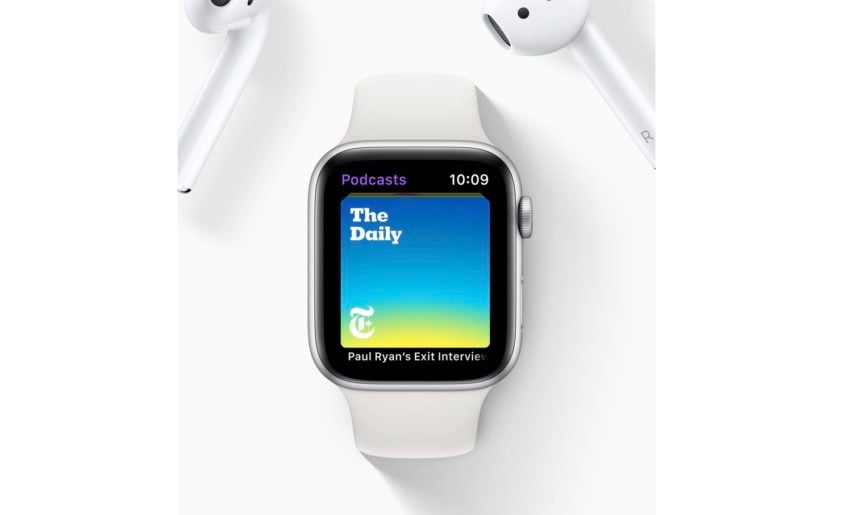 If you listen to podcasts all the time, you'll love this new watchOS 5 update. It's especially good if you like to listen to podcasts while you workout.
With the new update you can listen to podcasts right from the Apple Watch. This syncs with the podcasts you listen to on your iPhone and you can also use Siri to search for other podcasts on Apple podcasts.
Connect your AirPods to the Apple Watch or another pair of Bluetooth headphones and you can listen anywhere you find yourself with time to spare.