3 Reasons to Buy Madden 19 Now & 2 Reasons to Wait
Should you buy Madden 19? There are several reasons to buy the new Madden game, and a few reasons to wait.The Madden 19 release date is here for PS4, Xbox One and finally back on PC.
There are multiple Madden 19 editions to choose from. We've been testing out the new Madden 19 features, including changes to MUT and CFM. We also have Longshot 2 continuing the story from last year.
Even though you don't get the play early benefit, there are still reasons to buy the special Hall of Fame Edition.
Here's a rundown of the reasons to buy Madden 19, and the reasons you should wait before you spend your money.
Reasons to Buy Madden 19
You Love Madden
You Want the Hall of Fame Edition
Buy if You Like the Madden 19 Reviews
Reasons Not To Buy Madden 19
Wait for Madden 19 Deals
Wait for Fixes to Madden 19 Problems
Keep reading the Madden 19 guide to learn more about each reason so that you can make up your mind about buying Madden NFL 19. If you decide to buy it, Madden 19 is available at Amazon, Best Buy, GameStop and other retailers.
Buy if You Love Madden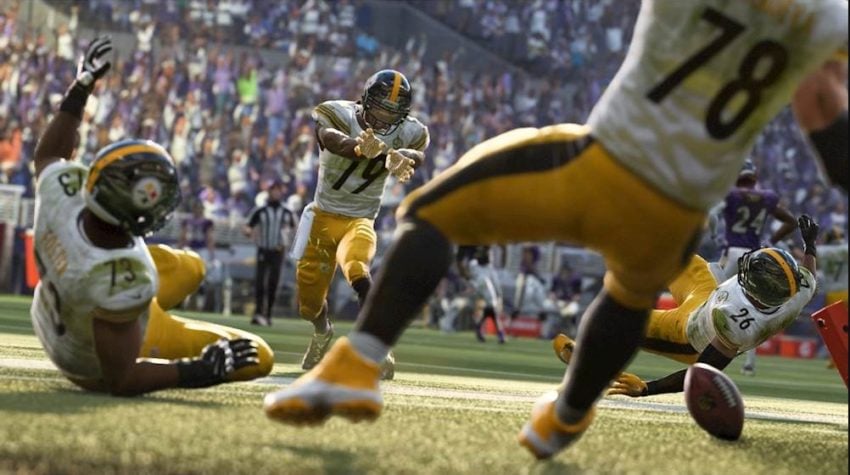 If you play Madden games all year long, grinding through Ultimate Team Challenges, playing your friends online and working through Connected Franchise Mode and squeezing every dollar you paid out of the game -- by Madden 19 now and get started.
The new Madden 19 features include new Ultimate Team modes, new MUT Squads against the computer, Connected Franchise upgrades and graphical changes. Also new this year is Real Player Motion which will upgrade your running abilities and allow you to get more done on the ground.
While some game companies are completely changing things around EA isn't messing with the proven formula of Madden dramatically this year -- they made the right changes and it's a winner.

As an Amazon Associate I earn from qualifying purchases.