3 Reasons to Buy the 2018 Mac Mini & 2 Reasons to Wait
The 2018 Mac Mini is redesigned and packed full of upgraded specs. This is the first new Mac Mini in years, and you may be ready to pull out your credit card and buy one right now. There are, however, a few good reasons to wait before you buy the Mac Mini 2018 update.
The Mac Mini has always been an interesting entry point to the Apple ecosystem. It was my first Mac, and it's still a device that many users look into using to control their media room as an Apple TV alternative. The 2018 Mac Mini is much more than that though. It's now aimed at creative users and power users.
With this upgrade and new task, there is a price jump with the 2018 Mac Mini price starting at $799. This pushes the the price up to a level where the value and the target buyer starts to change. It's still $400 less than the MacBook Air and $300 less than the iMac, but it's not quite as easy of a decision to buy.
With this in mind we're here to help you decide if you should buy the 2018 Mac Mini or wait before you spend $799 or more.
Reasons to Buy the 2018 Mac Mini
Buy For Massive Loads of Power
Buy Instead of a iMac
Buy as a Workhorse
Reasons Not to Buy the 2018 Mac Mini
Wait for 2018 Mac Mini Reviews
Wait for 2018 Mac Mini Deals
Here's what you need to consider before you buy the 2018 Mac Mini.
Buy for an Insane Amount of Power in a Small Package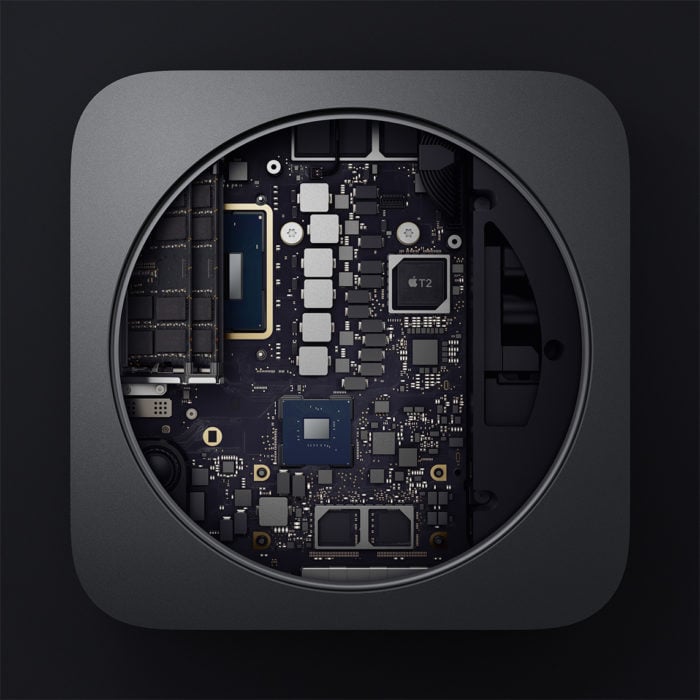 The Mac Mini was an entry-level Mac, and now the 2018 Mac Mini is an entry-level powerful Mac.
While this isn't the 2018 Mac Mini Pro, it has more in common with the Pro lineup than it has before. From specs to ports, this is a device designed to get work done.
You get 8th Gen Intel Core i processors with 6-core and quad-core options. Apple includes faster DDR4 memory with up to 64GB RAM available. You get USB C Thunderbolt 3, HDMI 2.0 and optional 10GB Ethernet. You also get all flash storage with up to 2TB SSD options.
Apple makes big boasts about how much faster it is than the previous model, but honestly ignore that unless you are still using one of them. It's comparing a four year old computer to a modern one, and of course it's going to look like it's insanely faster.

As an Amazon Associate I earn from qualifying purchases.