8 Reasons to Buy the MacBook Pro 16 and 3 Reasons Not To
"Should I Buy the MacBook Pro 16?" That is the question everyone is asking now that Apple announced a new MacBook Pro with a 16-inch display in November. With a larger, higher-resolution display, a new keyboard and performance gains it is a tempting machine. Whether you've held off on a very old Mac or simply are sick of the butterfly keyboard, this guide will help you decide if you should buy the MacBook Pro 16 or if you should hold off a little longer.
Apple's new MacBook Pro now offers a 16-inch display with a 3,072 x 1,920 resolution and True Tone technology. It's packing in the latest Intel processors, new GPU options and is configurable with up to 64GB of RAM. Even with a larger screen, it's similar in size to the 15-inch MacBook Pro. There is still a Touch Bar, but you get a physical escape key, a T style arrow key and you also get new scissor-style switches that should feel better to type on and last longer. You can buy the Macbook Pro 16 at Apple and B&H Photo today.
Yes, there is still a Touch Bar, and with it, you get Touch ID, a T2 Security Chip and support for Hey Siri on your MacBook Pro. One upside is that there is now a physical escape key.
The new 16-inch MacBook Pro replaces the 15-inch model on Apple, starting at $2,399. While not updated, you can still buy the 13-inch MacBook Pro starting at $1,299 and many stores still list the 15-inch MacBook Pro for sale. There are also many deals on 2018 MacBook Pro models if you want to save even more.
Here are the reasons to buy the MacBook Pro 16 today;
Buy for a Larger, Better Display
Buy for a New Keyboard
Buy for Better Battery Life
Buy for Better Performance
Buy for New Speakers and Microphones
Buy if You've Been Waiting a Long Time
Buy If You Want it ASAP
Buy If You Like the Current Deals & Trade-In Offer
This covers a lot of the reasons you should buy the new Macbook Pro 16, but there are also a ton of reasons that you should hold off on this all-new MacBook Pro model.
Wait for Deals
Wait for Reviews
Wait for Reliability
Read on below for more on each of the reasons you should and shouldn't buy the new MacBook Pro 16 right now.
Buy for a Larger Better Display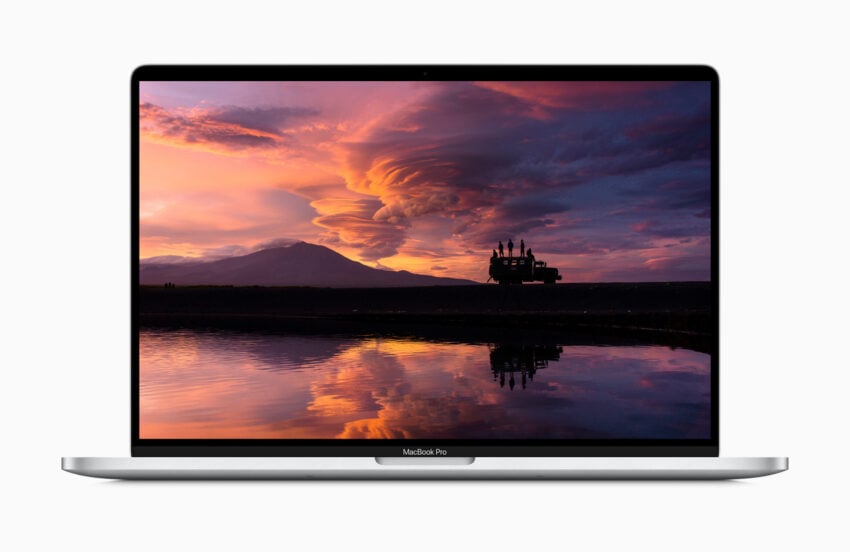 The new MacBook Pro comes with a larger 16-inch display, but the real star of this show is the higher resolution. The new MacBook Pro packs a 3,072 x 1,920 resolution. This means a higher 226 ppi pixel density, which means a better-looking image and you also get True Tone support and factory calibrated for gamma, white point, and primary colors. This display offers 500 nits of brightness and a P3 wide color gamut.
Apple uses a new type of thin-film transistor to deliver 10 times faster pixel charging, which the company says delivers better performance during low-frequency power saving modes. This should mean a better overall performance of the display when you are using low power modes.
This bigger display allows you to see more and do more, and the overall size of the laptop is only a little bigger since Apple achieved a larger size with smaller bezels.