5 Reasons to Jailbreak iOS 10 & iOS 10.2 and 6 Reasons Not to Jailbreak
There are many reasons to jailbreak iOS 10, iOS 10.1 or iOS 10.2 on your iPhone in 2017, but there are also plenty of reasons you shouldn't jailbreak — at least not yet.
After one of the longest waits in recent memory, there is a working iOS 10 jailbreak that supports iOS 10 all the way up to iOS 10.1 and iOS 10.1.1. On January 26th we learned that there is an iOS 10.2 jailbreak for many devices, and you can still downgrade to iOS 10.2 if you want to jailbreak.
There is still no iOS 10.3 jailbreak that is available to everyone, but that could change in the coming months.
The Yalu iOS 10 jailbreak works on a select number of devices and it is something you can install on your iPhone or iPad today to gain access to Cydia apps and tweaks.
We've been jailbreaking our iPhone since it took a tap and while the landscape has changed there are still some similar reasons to jailbreak and not to jailbreak in 2017.
Thankfully you don't need to worry about losing your warranty when you jailbreak as this is rarely an issue. If you run into problems you can unjailbreak before taking your phone in for service. Jailbreaking is not illegal, and it is not going to cost you any money. By itself jailbreaking does not slow your phone down, you can impact performance if you install tweaks that don't work well together.
The iOS 10 jailbreak is different enough from previous jailbreaks that you should do some research before you jump in, especially if you skipped the iOS 9.3.3 jailbreak process. For some users there are enough reasons not to jailbreak iOS 10.1.1 that it's out of the question, but for others it might simply be a matter of waiting for a new tool or better options.
Here are the reasons not to jailbreak iOS 10 and iOS 10.2;
Need to re-jailbreak every 7 days or on reboot
Many apps aren't compatible yet
Your iPhone or iOS Version isn't right
Not all apps play nice with a jailbreak
You don't want to deal with Jailbreak problems
You have a work device or no backup
Here are the reasons to Jailbreak iOS 10 and iOS 10.2;
Install Cydia tweaks and apps
Install themes On Your iPhone
Browse the file system.
To speed up your iPhone
To customize your iPhone Control Center & options
There are great reasons on each side of this debate, and they will change as the iOS 10 jailbreak develops and as we see an iOS 10.2 jailbreak or iOS 10.3 jailbreak come to life.
Need to Re-Jailbreak Every 7 Days or on Reboot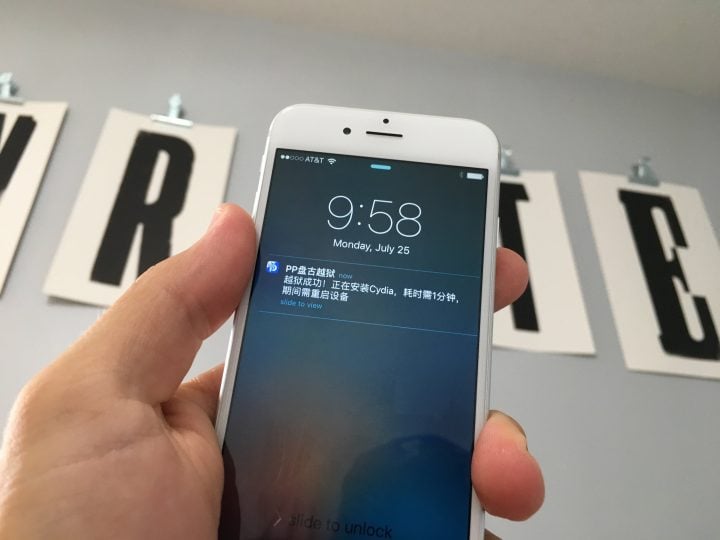 The current iOS 10 jailbreak is a sem-tethered jailbreak, which means you need to go through a series of steps anytime your phone reboots.
Like the iOS 9.3.3 jailbreak, you also need to go through a series of steps every seven days to stay jailbroken. The steps aren't exactly hard, but if you don't want to remember to take these steps weekly then this is not the time for you to jailbreak.
We will likely see a way around the weekly re-jailbreak in the future, but until then you need to make sure you take the right actions to keep your phone usable. If you are busy, forgetful or travel a lot this may not be the time to jailbreak iOS 10.

As an Amazon Associate I earn from qualifying purchases.