4 Reasons to Wait for the Galaxy Z Flip & 3 Reasons Not to
The Samsung Galaxy Note 10 and even the upcoming Galaxy S20 are great phones, but some of you might want to wait for the newly unveiled Galaxy Z Flip, Samsung's clamshell foldable phone.
In 2019 we saw a few different foldable phones arrive from Samsung, Huawei, and even the neat new Motorola Razr. And while the Galaxy Fold had some problems early on, Samsung is gearing up to release an all-new type of clamshell foldable phone, which will be known as the Galaxy Z Flip. Yes, that's the name of the phone they showed off during the Oscars.
Considering all the Galaxy Fold problems along with the high price and average features of the Moto Razr, waiting for the next foldable from Samsung is a good idea. Especially considering this one folds open to look like a regular phone so it's not so huge, and it has a more durable glass screen.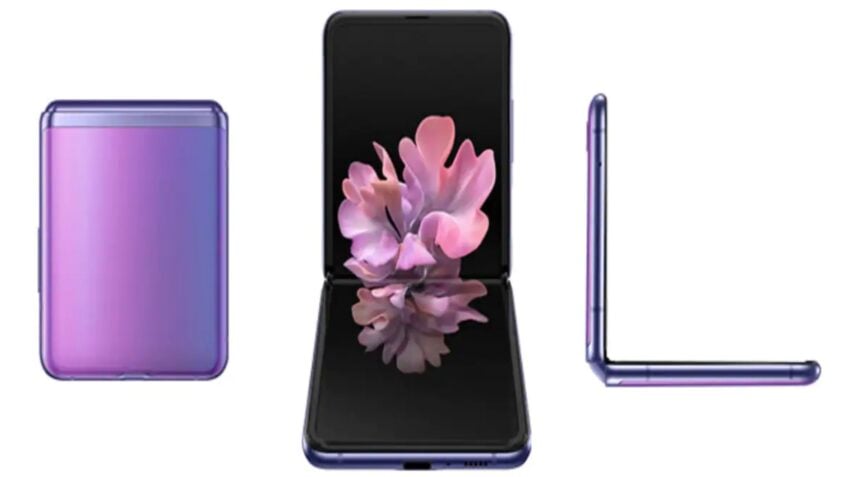 Samsung Galaxy Z Flip Rumors & Speculation (2020)
While we've already confirmed Samsung will release three Galaxy S20 phones in February, not a Galaxy S11, we're now starting to receive a lot of information that suggests they'll also unveil the new Galaxy Z Flip. Yes, we'll see Samsung's second-generation folding phone on February 11th — codenamed the Galaxy Bloom. Surprisingly enough Samsung teased this new phone in a commercial during the Oscars, ahead of the launch event.
Given all the poor reviews and bad press about the Samsung Galaxy Fold in 2019, we understand why some people might not be interested in a follow-up. That said, Samsung learned from its mistakes, not to mention this new Galaxy Z Flip is a completely different design with a smaller screen, a more durable frame, a real glass display, and other changes. It's nothing like the Galaxy Fold, and that's a good thing.
Several leaks have all but confirmed this new phone, the sleek design, and we've even seen leaked video of the phone ahead of Samsung's launch event. Basically, it's real, it's coming soon, and you'll want to wait for it.
Considering the Samsung Galaxy Fold was huge, and super expensive, this phone certainly has some appeal. As you can see above, it's small and easily fits into a pocket. Then, it folds open like a clamshell, instead of like a book, and becomes a 6.7-inch phone similar in size to most regular phones.
Where the Fold was too big and impractical, the Galaxy Z Flip is perfect for daily use and is actually pocketable. So, while we don't know too much yet, we're seeing enough information to pique interest and make buyers consider waiting. If you're on the fence, here's everything we know so far and a few reasons why you should or shouldn't wait for the Samsung Galaxy Z Flip folding phone.
Wait For the New Design
As we mentioned a little bit earlier, the Samsung Galaxy Z Flip has an all-new design completely different than any other folding phone released so far. Well, aside from the Moto Razr.
The design of the Galaxy Z Flip is interesting very interesting because it looks like a regular, tall Samsung Galaxy S20+ with a big 6.7-inch screen. However, it easily folds down, vertically, in half. There's one very small crease, which doesn't look visible while the phone is open. It's quite beautiful and futuristic.
Its display is very tall with a 22:9 aspect ratio, so it's a little skinnier than a Galaxy S20+ but overall looks very similar when opened. The bezels are bigger, which is necessary to protect the folding screen technology.
Then, there is a very small secondary screen on the back, which becomes the front of the phone when it's folded in half. Keep in mind that this isn't a typical "screen" and is more of just a display to show information like the time, date, battery, notification count and maybe double as a camera viewfinder. When the Galaxy Z Flip is folded shut the screen is only 1.06-inches in size.
Just like the current Galaxy Fold, the Galaxy Z Flip will have a small gap when folded shut. This is actually a good thing, though, as it allows for the new ultra-thin "flexible glass" that protects the display. Yes, we said glass, and that's very important.
Unlike the Galaxy Fold and the Moto RAZR, which both have plastic screens that are super fragile, the Z Flip has a glass-covered display.
Another part of the design that's actually really neat is the folding hinge itself. Instead of only opening or closing, there's a "double pivot hinge" on the Z Flip that can be set to several different angles. What we mean is the phone can double as its very own kickstand because you can open it half-way if you want and stop, instead of all or nothing.
It looks like there is still glass on the front and back of the body, which is otherwise an all-aluminum frame and hinge. It should be more durable than the Galaxy Fold, but it'll still probably be more fragile than most typical phones.
From what we've seen so far, I love it.