Ring Door View Cam: 5 Things to Know
The new Ring Door View Cam is the perfect security camera for renters, apartment dwellers or people that don't want to mess with electrical wires to install a traditional security system. It's also ideal for condos or even a dorm room.
This little 1080p HD camera replaces the peephole on your door, takes minutes to install, and is finally available in stores. Here's what potential buyers need to know and how to get started.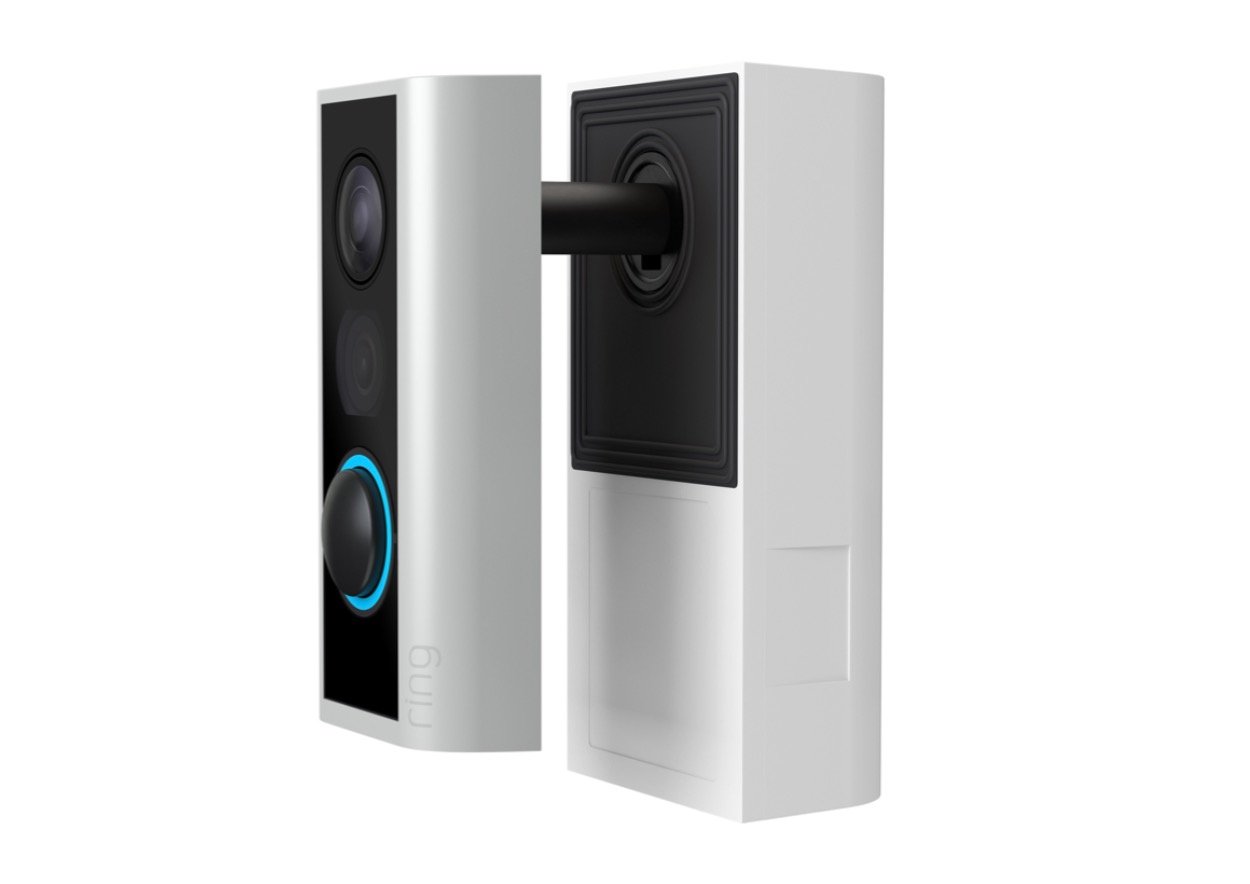 The Ring Door View Cam replaces the peephole on your door with a 1080p camera
Battery-powered and takes just minutes to install
Available now for only $199
Ring Door View Cam Release Date & Price
Announced back at CES 2019 in Las Vegas, Ring said this easy security solution would be available later in the year. Now, this little camera is officially available at Amazon, Ring, and several other retailers like Best Buy for $199. Plus, we're expecting several other partners like Walmart, Lowes and other stores to offer it in the near future.
Ring Door View Cam Installation
Perhaps the best part of the Ring Door View Cam is the easy installation. Mainly because you don't have to drill any holes, mess with wires, or do anything technical. Anyone can quickly add security to their door in just a few minutes.
Most homes, apartments, condos and main entrances have a peephole you can look through to see who's outside your door. The Ring Door View simply replaces that with a 1080p HD camera and two-way audio system.
Ring claims the whole installation and setup process should take only a few minutes to complete. Included in the box are all the tools necessary, too, which is nice. You simply pop-out the existing peephole, slide the Ring cam in place, plug in the battery, snap on the inside cover and you're all done.
Ring Door View Cam Features
The Door View Cam connects via WiFi and includes a 1080p HD video camera, two-way talk, motion zones and privacy zones. It sends real-time notifications when someone rings the bell and it even has a new "knock detection" so you know when someone knocks instead of ringing the doorbell.
We're big fans of the privacy zones, which lets you block off certain areas from detecting motion and sending notifications, or if you need increased privacy.
Adjustable Motion Detection – Motion sensitivity can be adjusted to fine-tune motion alerts, conserve battery life, and customize motion zones.
Motion Verification – Door View Cam rules out false alerts so users can see more accurate and relevant activity.
Motion Stop – Door View Cam stops recording if motion is deemed unimportant, prolonging battery life.
Person Detection – Door View Cam will identify and label the type of motion detected and give users the option to ignore motion events they don't want to see.
Alexa Support – Ask Alexa to "show me my front door" etc.

Ring's Door Cam has most of the same features as other cameras in the lineup, it's simply battery powered and easier to install. And yes, the battery is removable and easy to replace, which you should only have to do once every few years.
Ring Protect Plan Pricing
Unfortunately, watching who's at your door and recording everything will cost you a few bucks. However, the important stuff is free.
You get motion alerts and can interact with people at your door using the live view and 2-way talk with the free plan. You'll need to pick the Ring Protect Plus plan to unlock video recording and the ability to review videos later and save them. The Ring Protect Plan is $3 a month or $30 annually. If you need or use multiple cameras at the same address, the Protect Plus Plan is a better option.
Do I Still Have a Peephole?
Yes, what's great about this little contraption is you still have a glass peephole when you're home, or when that's more convenient than checking the camera feed on your phone or tablet. It gives you the best of both worlds.
Additionally, we recommend buyers put their old peephole in the box and save it for later. That way when you're ready to move out of your apartment or condo, buy a new house, or graduate college you can take it with you. Simply reverse the instructions and reinstall the original peephole glass in your door.
Other Details
In closing, the Ring is weather resistant, comes with a 1-year warranty, and they mention some sort of "theft protection" warranty as well. Plus, the way it's installed on your door a thief can't just take it. The main part of the camera is inside your home.
So, grab one yourself today. It is also coming internationally to the UK, Germany, France, Netherlands, Belgium, Spain, Sweden, Denmark and Finland in the near future.

As an Amazon Associate I earn from qualifying purchases.