Samsung Galaxy Note 5: What We Learned in May
Samsung Galaxy Note 5 rumors have been flying around for several weeks now and naturally, they've been drummed up a ton of excitement about the company's rumored Galaxy Note 4 successor. With May coming to a close, we want to take a look at what we think we learned about the Galaxy Note 5 over the past four weeks.
Believe it or not, Galaxy Note 5 rumors have been flying around since early 2014. That said, Galaxy Note 5 rumors have only started to pick up in the last couple of months as we've started to shift away from the Galaxy S6 and Galaxy S6 Edge into the second half of the year. The second half is always dominated by Galaxy Note rumors and a Samsung Galaxy Note release.
The Samsung Galaxy Note 5 isn't confirmed but thanks to a series of rumors and leaks, it looks like Samsung is indeed cooking up a fifth-generation Galaxy Note to battle the likes of the LG G4, HTC One M9 and the iPhone.
In the past three weeks, we've seen Galaxy Note 5 rumors explode. We've seen Galaxy Note 5 rumors detail everything from the rumored Galaxy Note 5 specs to the release date. While nothing is confirmed, we've learned a lot about Samsung's 2015 pipeline. With June upon us, we want to take a look at the most important things we learned about the Galaxy Note 5 release in May.
Samsung Galaxy Note 5 Launch Months Away
We still haven't been able to establish a concrete Samsung Galaxy Note 5 launch date or release date but at this point it's pretty clear that we could be in for more of the same.
Earlier this week, a report out of Korea claimed that Samsung was looking into launching the Galaxy Note 5 earlier this year due, in part, to the success of Apple's iPhone 6 and iPhone 6 Plus. The rumor suggested that Samsung would stray from IFA, its usual launch pad, and get the device out sometime in July.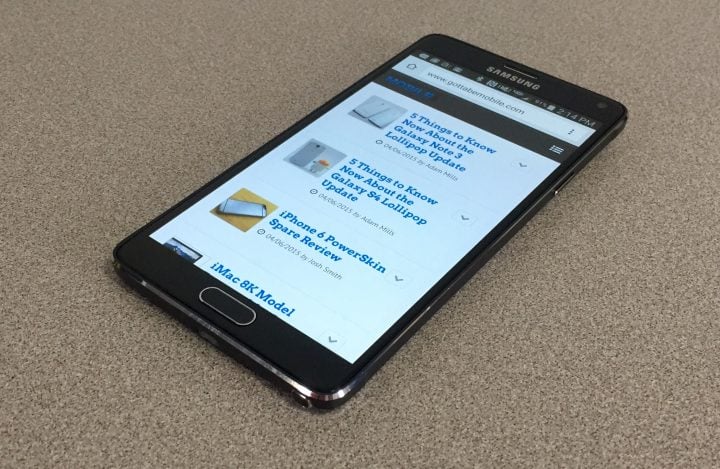 Executives typically don't discuss rumors but this one reportedly prompted Samsung's J.K. Shin to make some comments regarding the Galaxy Note 5 release. According to WhoWired (the same site that reported the early Galaxy Note 5 release), Shin recently put the rumor to rest. He did not elaborate.
At this point, smart money is on an arrival in August or September around IFA 2015. IFA 2015 kicks off on September 4th in Berlin, Germany and that's where your focus should be if you're at all interested in buying the Galaxy Note 5.
We always see rumors point to early Galaxy releases and they rarely pan out.
Samsung Is Still Weighing/Testing Features
May was home to a number of juicy Galaxy Note 5 rumors but we still don't have the whole picture or even something that resembles the whole picture. We're still looking at bits and pieces, scraps of a device that's obviously still in development behind the scenes.
While it's easy to predict many of the upgrades, a processor swap and design tweaks are both inevitable, there are still plenty of Galaxy Note 5 mysteries. It's clear that this phone is still in the development/testing phase and that we probably won't get the whole picture for several months. Take Galaxy Note 5 display rumors for instance.
Samsung is apparently testing both Quad HD and Ultra HD on Galaxy Note 5 . The company has reportedly yet to decide on a panel and it could be months before the company comes to a final decision. Samsung, like Apple, has been known to cut features to swap them out deep in the development process.
So, as we push deeper into June towards a barrage of Galaxy Note 5 rumors, keep this in mind.
Processor Upgrade All but Confirmed
We mentioned the processor upgrade being pretty predictable and it is. Every year, Samsung swaps out the old processor for something new. This year, we should see the Galaxy Note 4's Qualcomm Snapdragon 810 get replaced with a different chip and it's looking like that chip will be an Exynos CPU not one from Qualcomm.
Rumors point to a Exynos 7422 processor which will supposedly be the company's first all-in-one solution that combines CPU, GPU, RAM, storage, and modem on a single chip. The rumor comes from SamMobile, a credible source for Galaxy Note 5 information.
Without benchmarks, it's hard to say how it will compare to the Snapdragon 810 or the Exynos 7 chip in the Galaxy S6 but it's looking like it will be just one next-gen chip from Samsung. Galaxy Note models of the past used a combination of in-house Exynos processors and chips from Qualcomm.
New Camera Features
The Galaxy Note 5 is expected to come with new camera features and it looks like we'll get a peek at those features with the upcoming Galaxy S6 Android 5.1 update.
A new report from SamMobile outlines the company's plans to bring iPhone-like exposure control to the Galaxy S6's camera application. The update will reportedly allow users to adjust the exposure in the viewfinder by sliding a finger up or down. It's a feature that Samsung is borrowing from Apple but it's a useful one at least.
That's not all either. The site also believes that Samsung will pack in a few other features including "support for RAW image capture and shutter speed control." These features are going to be huge for the Galaxy S6 and they'll give Galaxy Note 5 buyers a glimpse at some of the features coming with the Note 5.
It's not clear if Samsung will make these available to anyone outside the Galaxy S6/Galaxy Note 5 circle.
Android M Is Possible
It's not clear yet if the Galaxy Note 5 will be running Android 5.1 or Android M though Google's Android M release window means there is a chance it could be running it out of the box.
Google says that it will release Android M to the public sometime in Q3. The third quarter spans from July to September which means that Android M will probably arrive before November. November typically serves as Google's big Nexus/Android update release month.
While nothing is confirmed, a report from Android Police asserts that Google is indeed shooting for an early Android M release date. Their report suggests that the Android M release could come in August. If that's true and the Galaxy Note 5 doesn't arrive until September or October, we could see Android M instead of Android 5.1.
Galaxy Note Edge 2 Likely
Last year, the Galaxy Note Edge arrived alongside the Galaxy Note 4. This year, the Galaxy S6 Edge arrived alongside the Galaxy S6. Sensing a pattern?
In May, we learned a whole lot about a Galaxy Note Edge successor that should arrive alongside the Galaxy Note 5. Only, it may be nothing like the Galaxy Note 5. And we're not just talking about the display.
The Galaxy Note Edge 2, known internally as Project Zero 2, will supposedly replace the Galaxy Note Edge though it may not come with an S Pen. If this is true, the device would likely be a larger version of the Galaxy S6 Edge.
The Galaxy Note Edge 2 specs are rumored to include a 5.4-inch to 5.5-inch dual-edge curved display, a hexa-core Snapdragon 808 processor from Qualcomm, 16GB of internal storage, a 16MP rear camera with OIS, and an 8MP front-facing camera.
It's clear that Samsung won't be abandoning its flexible display technology anytime soon so a new curved Galaxy Note-type device does make a lot of sense.
It Will Likely Face Off Against An iPhone 6s Plus
Finally, we've learned that the Galaxy Note 5 will probably face stiff opposition from an iPhone 6s and iPhone 6s Plus.
iPhone 6s and iPhone 6s Plus rumors have been rampant in May and they point to two big time successors for the iPhone 6 and iPhone 6 Plus. Apple's not expected to get them out until the fall alongside iOS 9 but we should see iPhone 6s rumors continue to clash with Galaxy Note 5 rumors.
Early iPhone 6s Release Date Rumors: 5 Things to Know
iPhone 6s Release Date in August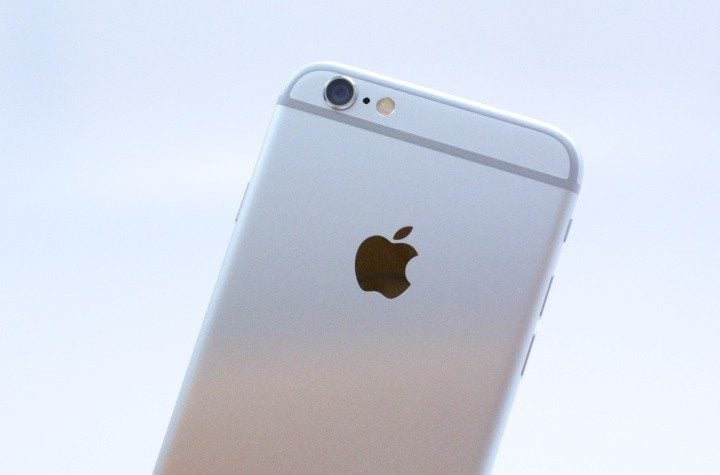 At this point two sources claim Apple is working towards an August iPhone 6s release date. The first rumor emerged from China and a second comes from Ming-Chi Kuo of KGI analysts.
In the first rumor, we hear that Apple could push up the iPhone 6s release date because of a good supply of iPhone 6s parts. The rumor is from United Daily News in Taiwan but there is no specific industry source linked to this rumor.
The latest rumor shared on The China Post claims Apple will announce the new iPhone 6s and iPhone 6s Plus in August and arrive on store shelves in September. This report comes from Kuo, who is well-known for delivering well sourced and correct information about iPhone features ahead of the release. Kuo is not as accurate when it comes to the release timing, possibly due to variances in supply chain knowledge compared to Apple's retail planning.

This article may contain affiliate links. Click here for more details.