Galaxy Note 9 Release Date, Price, Specs & Latest Rumors
The Samsung Galaxy Note 9 release date is almost here with the launch event on August 9th. As a result, you'll want to know all about it before you pre-order. In this post, we'll go over any and all recent Galaxy Note 9 news, leaks, specs, release details and all the latest rumors so you know if it's worth buying and waiting for.
Even though the Galaxy S9 is still fairly new, excited fans are already looking ahead to what's next. Recently, we've received leaked photos, confirmation of the launch event, hands-on reports, early release date rumors, and more. Then, a new leak just revealed Samsung's big surprise. We know almost everything about Samsung's new Note.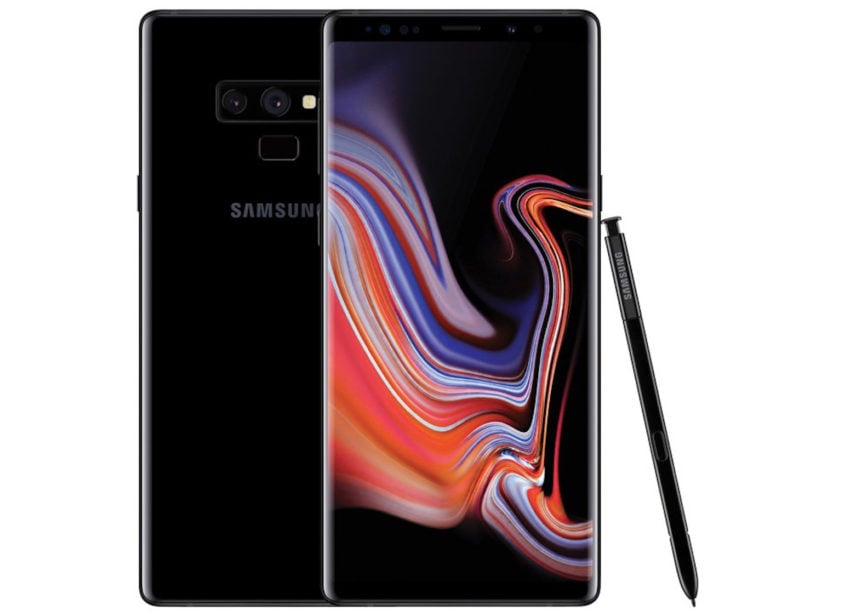 Galaxy Note 9 Release Date: Late August following August 9th launch event
What is the Galaxy Note 9?: Samsung's biggest and best smartphone
What to expect?: Big phone, familiar design, better S-Pen, excellent battery life
How Much Will it Cost?: Around $950 like the Galaxy Note 8
Now that you know a few of the basics and we've answered some important questions, read on for the latest news and rumors.
Latest Galaxy Note 9 News (End of July)
Before we get started, this section is all about the latest Galaxy Note 9 news and we have some exciting new information. One of the most trusted industry insiders, Eldar Murtazin, recently received hands-on time with the Galaxy Note 9. According to him, the S-Pen is a lot better, the phone feels very premium, it comes with 6-8GB of RAM (and potentially 512GB of storage) and 2-day battery life.
Murtazin said the Note 9 feels heavier than expected, which is likely the new bigger battery. He didn't mention the size but said it lasted 24-25 hours going non-stop and could go 1-2 days without a recharge. That's impressive for a phone with a big 6.3 or 6.4-inch display.
He also talked about more RAM and storage, a better always-on display, and S-Pen improvements. Including the option to unlock and control the phone from the S-Pen. And on July 3rd an FCC filing confirmed the S-Pen has Bluetooth, suggesting remote control options and other new features are in the works.
Additionally, Samsung's CEO was recently spotted in public using the phone, basically confirming the design and early release rumors. Then, Evan Blass posted the best photo we've seen yet of the phone. We'll add any and all recent Note 9 news in this section. Now, here's everything else we've learned.
Galaxy Note 9 Release Date
Samsung officially announced the Galaxy Note 9 launch event will take place on August 9th in New York City. That's just the launch event though, and the physical in-store release date remains a mystery.
The KoreanHerald recently said a similar date and claims it's in an effort to release a new Note well ahead of the next iPhones. This is a month earlier than previous years, leading us to believe the Note 9 release date, in stores and available to buy, is around August 24th. Plus, the Galaxy Note 9 just passed the FCC, lending credence to these early arrival reports.
Remember, the Galaxy Note 8 got announced on August 23rd and release in September of 2017 just a few weeks later. Expect a similar 2-3 week delay between the announcement and in-store availability.
And now, a few sites believe our original August 24th release date report was accurate. During Samsung's investor call they said it will arrive earlier than usual to offset slow S9 sales, so it might actually arrive before August 24th. As an added bonus, it sounds like Galaxy Note 9 buyers will be the first people to play Fortnite on Android.
Galaxy Note 9 Design & Display
If the Galaxy S9 release told us anything, the Galaxy Note 9 will look nearly identical to the Galaxy Note 8 from 2017. So while we know it'll be a big phone, don't expect too many changes to the overall design or the big display.
However, with slightly shrinking bezels the screen could see a slight increase. We're hearing Samsung's Note 9 will have a similar 6.4-inch Quad-HD curved AMOLED display. Almost identical to last year, but a hair bigger. And no, Samsung isn't putting a fingerprint scanner under the screen. That rumor got shut down multiple times over the past few months. The technology just isn't good enough yet.
Samsung was lazy in 2018 and I concluded that Note9 will not change much. This is just a small adjustment to Note8. pic.twitter.com/uNoAW1thcT

— Ice universe (@UniverseIce) May 8, 2018
Above, you can see a leaked photo (or fan-made render) of the Galaxy Note 9 from Twitter. This comes from a popular and trusted leakster, so it's likely an accurate representation of what's coming. That being said, @Onleaks recently released a slew of photos and videos based on case manufacturer CAD reports. And now, Evan Blass has official press photos in three colors.
One thing you'll notice from both leaks is the familiar overall look, style, and design. If you look close though, Samsung did manage to shrink the bezel on the bottom of the phone. This gives them room to keep the huge 6.3 or 6.4-inch screen without making the phone any bigger. Additionally, Samsung did NOT follow Apple and add a notch to the display.
The biggest difference here is the camera setup and fingerprint scanner, but more on that below. We do, however, like the centered fingerprint scanner. That should make it much easier to reach and use.
Note9's protective case, we see its fingerprint sensor position. pic.twitter.com/acHwdYq64k

— Ice universe (@UniverseIce) June 9, 2018
For what it's worth, the leakster who shared the image above claims Samsung did make one last-minute change, and that the final product may look slightly different from what we see above. However, that late change could be a 4th button (camera shutter?) shown in the Twitter leak above.
As for why we're not seeing any major design or camera changes, that's likely because Samsung is saving anything exciting for the 10th anniversary Galaxy S10 in early 2019.
Galaxy Note 9 Specs & Features
The Galaxy Note 9 is Samsung's powerhouse flagship smartphone. Sporting an S-Pen stylus and the latest specs, it's built for productivity. As a result, this phone will have all the latest hardware and possibly a few exciting improvements. Basically, the design might be the same, but Bixby, the camera, s-pen and a few other things could see big changes.
Galaxy Note 9 Specs (Rumored)
6.3-inch Quad-HD Curved Infinity AMOLED Display (or bigger)
Snapdragon 845 Processor or Samsung Exynos 9810 with 6-8GB of RAM
64/128/256GB storage options (256 is only a rumor)
Android 8.1 Oreo or Android 9.0 P with Samsung UX
Dual 12MP Rear Cameras with variable aperture, IOS, 960 FPS Slow-mo, more
8MP Front Selfie Camera with Portrait Mode & Improved AR Emoji
Stereo Speaker tuned by AKG
3,850 mAh or 4,000 mAh battery with fast and wireless charging (exciting rumor)
IP68 Dust & Water-resistance
USB Type-C, Bixby 2.0, Bixby AI, 3.5mm headphone jack
Heart-rate sensor, Face Unlock, Iris Scanning
and more
As expected, the Galaxy Note 9 will be fast. Powered by the latest and greatest specs and processors. We're not sure if Samsung will add 8GB of RAM, or offer 256GB of storage, but everything else lines up with expectations, rumors, and previous release cycles.
We're also hearing reports of a new Face Unlock method that can compete with Apple's Face ID. Last year Samsung combined the Iris Scanner with Face Unlock for a faster overall experience, but it wasn't better or more secure. A recent patent from LetsGoDigital suggests Samsung will use a new Fisheye lens on the front for improved Face scanning, emoji-creation, and more. We're even hearing the Note 9 will have the biggest upgrade to the S-Pen ever. With more battery life Samsung can do more than ever before with the stylus.
Galaxy Note9 S Pen is a pen with a soul. It may be the biggest update in the history of the S Pen.

— Ice universe (@UniverseIce) June 25, 2018
We don't know what new features will complete the S-Pen, but we do have a few ideas. For one, a recent FCC filing in July confirmed the Note 9's stylus is the first one with Bluetooth. Rumors suggest you'll be able to remotely unlock the phone with the S-Pen, control it like a remote, and do a few other fancy features. Either way, this phone will have a few upgrades across the board that potential buyers can appreciate.
Galaxy Note 9 Battery Life & Faster Wireless Charging
A new Galaxy Note 9 leak might have just revealed Samsung's biggest surprise. Which, possibly, is all-day battery life. The Galaxy Note 7 made Samsung take a very cautious approach to the Galaxy S8, Note 8, and even the Galaxy S9. This could be the year Samsung goes back to adding a bigger battery and pushing the limits. In fact, the new design we're seeing above could lend credence to that idea exactly.
We've seen a few different leaks state Samsung wants to make the Note 9 a little thicker, which will let them throw a massive battery inside. Returning the phone to its powerhouse position as a do-it-all device. Big screen, huge battery, S-Pen, and nearly every feature one would want.
100% sure, Galaxy Note9 battery 4000mAh

— Ice universe (@UniverseIce) June 13, 2018
Now, that same leakster is confident in saying Samsung will toss in a large 4,000 mAh battery, it's biggest in any Note or Galaxy S device. That's far bigger than the tiny 3,300 mAh battery in the Note 8. And, it's even bigger than the 3,500 mAh battery in the Galaxy S9+. If true, this would deliver better battery life than both its predecessors and competing devices. How can they fit such a big battery inside the Galaxy Note 9? Well, by turning the cameras horizontal and freeing up tons of internal space.
Speaking of battery life, an FCC filing just revealed Samsung is preparing to release the Galaxy Note 9 with an all-new even faster wireless charging technology and charging pad.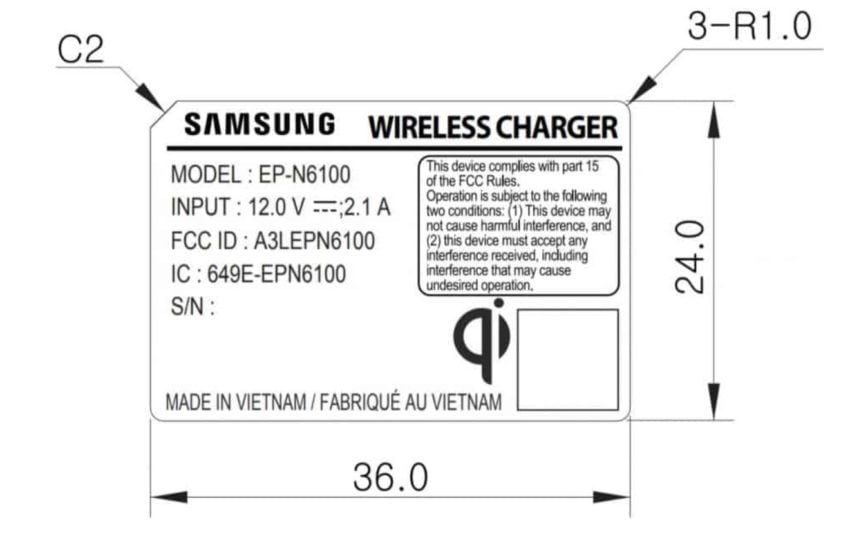 Samsung added "fast" wireless charging to the Galaxy Note 5 a few years ago, and now three years later the Galaxy S9 has the same fast wireless charging. Which, by the way, is already faster than iPhone wireless charging and most others on the market. Furthermore, we're hearing reports of a new Galaxy Wireless Charger Duo that will wirelessly charge the Note 9 and Samsung's upcoming Galaxy Watch at the same time.
Either way, Samsung's new charger will be 66% faster than anything else available, according to rumors. Essentially making wireless nearly as fast as a wired wall plug.
Galaxy Note 9 Cameras
We don't know much about the redesigned dual cameras on the back of the Galaxy Note 9, but we're expecting more information and rumors to emerge any day now. Samsung added dual cameras with a variable aperture to its phones earlier this year. Look for something similar to complete the Note 9. Basically, the camera can change apertures on the fly. Switching between f/1.5 and f/2.4 for the best possible photo in any situation. Similar to how the human eye expands or shrinks to let in more or less light as necessary.
Reports like the one from Bloomberg believe Samsung will have a few new camera tricks up its sleeve. We even see what looks like a bigger wide-angle lens in this leaked photo. Furthermore, the leak from LetsGoDigital mentions the Fisheye lens on the rear camera too, so we're not sure yet.
Overall, we don't really know too much about the dual cameras on the back of this phone. They could be similar to the Galaxy S9+, offer a few new tricks, or bring an entirely new experience to Samsung's camera. We'll just have to wait and see. Personally, I think Samsung is saving most of the good stuff for the triple cameras in the Galaxy S10+ coming in March of 2019.
Galaxy Note 9 Competition
Before we wrap up, we wanted to offer up some comparison posts that explain what to expect from the Galaxy Note 9. These links will compare Samsung's upcoming phone to its older devices for those looking to upgrade, or to upcoming phones like the Pixel 3 to help you make the right choice.
Other Galaxy Note 9 Launch Details
Well, the Galaxy Note 9 is almost here. We have less than 10 days to wait, and under a month until it'll be in buyers hands. When it arrives it'll have a huge screen, great battery life, a sweet camera, new S-Pen features and a few more exciting changes.
We'll continue to update this post as anything new arrives or additional leaks for those interested.

As an Amazon Associate I earn from qualifying purchases.