Samsung Gear S2 iPhone Support: What You Need to Know
While Android Wear devices have been compatible with the iPhone for a few months now, Tizen smartwatches like the new Samsung Gear S2 are not. However, that could be changing.
Samsung Gear S2 iPhone support might be arriving soon, as it's rumored that Samsung is working on an iOS app that would allow iPhone users to use the Gear S2 and add to the list of the few Android smartwatches available to use on Apple's smartphone.
Currently, most Android Wear smartwatches can work with the iPhone as long as users install the Android Wear app on their phones. Using the app, they can pair their Android Wear smartwatches to the iPhone with ease.
Granted, functionality is rather limited, and Android Wear watches can really only show you notifications and alerts that you can only dismiss from the watch itself, plus any other native features that the smartwatch comes with. This is why the Apple Watch is the better buy for iPhone users, but Android Wear smartwatches can be slightly cheaper.
However, some of Samsung's smartwatches, including the new Gear S2, run on the Tizen operating system and not Android Wear, which isn't compatible with iOS, but that could be changing soon.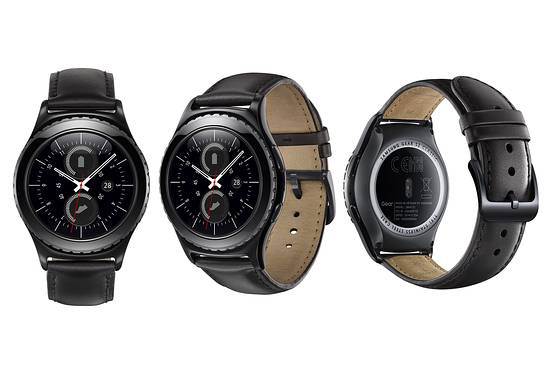 According to SamMobile, Samsung is working on an app for iOS called Gear Manager, which would allow for the Gear S2 to work on the iPhone.
But what makes the Gear S2 so special anyway? For starters (and previously mentioned), it runs on Tizen and not Android Wear, so it's bit unique in that respect, but perhaps the biggest thing about the Gear S2 is that it's Samsung's first circular smartwatch, which means it actually looks like a traditional timepiece and not a small computer strapped to your wrist.
Read: How to Set Up Android Wear for iPhone
Furthermore, the entire bezel can rotate, acting as a navigation wheel to access apps and other features. Of course, many traditional watches have a rotating bezel, but it's not every day when you see one on a smartwatch.
Other notable circular smartwatches include the Moto 360 and the Huawei Watch, but there aren't that many to choose from, so the Gear S2 is certainly a part of a very small and exclusive club so far.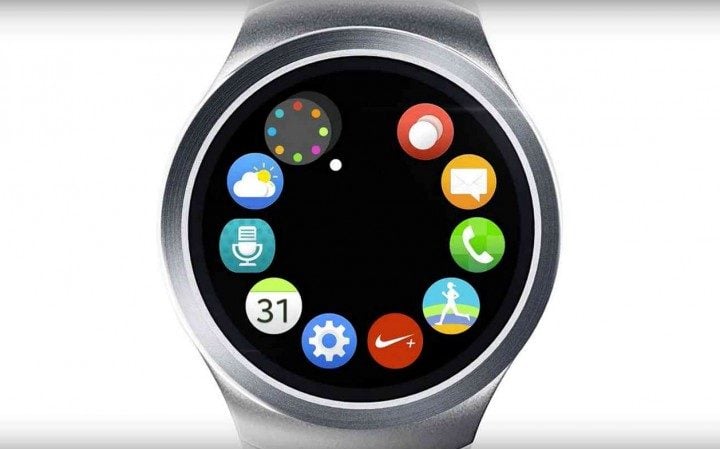 Unfortunately, there aren't any other details that we know of other than that Samsung seems to be working on an iOS app for its Gear S2 smartwatch. Whether or not the app will work with Samsung's other Tizen-based smartwatches is unknown, but we wouldn't be surprised if the app did support them.
Read: Android Wear on iPhone Review: 2 Months Later
Another question is how well the Gear S2 will work with the iPhone. Currently, Android Wear smartwatches aren't all that functional on the iPhone, and the experience can leave you with wanting more, especially since you can really only view and dismiss notifications.
The Apple Watch is the smartwatch to get for iPhone users, due to its seamless integration with iOS and the iPhone, and Android Wear isn't as integrated when connected to an iPhone to begin with.
For the most part, an Android Wear device on iPhone is nothing more than just a glorified watch on your wrist. With that said, it's a good idea to not expect all that much out of a non-Apple smartwatch when using it on an iPhone.
In any case, if Samsung is actually working on Gear S2 support for the iPhone, it may best to hurry it up as quickly as possible if it wants to compete with the Apple Watch anytime soon, especially with the holiday coming up quickly.
10 Things You Didn't Know Your Smartwatch Could Do
Speedometer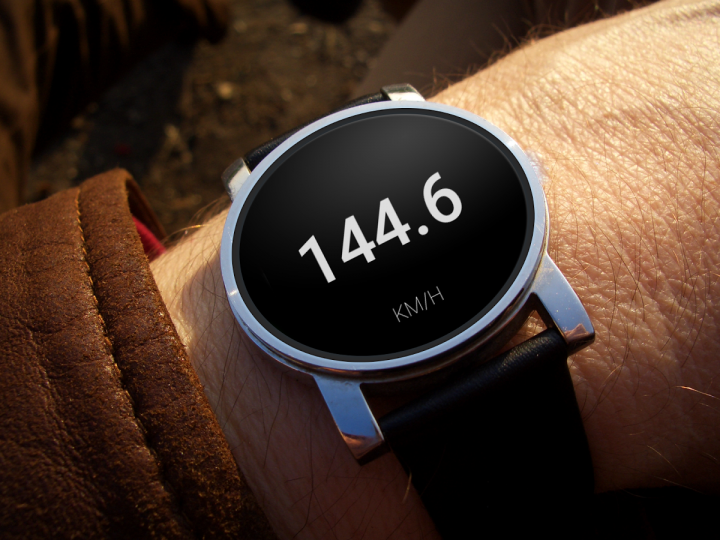 Most Android Wear smartwatches have a GPS sensor built-in, and if not, your smartphone does. An app called Speed Wear turns any smartwatch into an all-out speedometer.
Speed Wear will show users their current speed, average speed, and top speed, and save it all to the app. This is ideal for running, biking, hiking, or just neat to use and test while driving in a car during a road trip.
The app features different units including: KM/H, MPH and Knots (can be set from the last screen; by swiping all the way to the right) and even has an ambient mode with large clear text to improve readability. Some devices may not be 100% accurate due to the GPS chip inside the watch or phone.

As an Amazon Associate I earn from qualifying purchases.