Sharp FX Plus Now Free With Contract at Walmart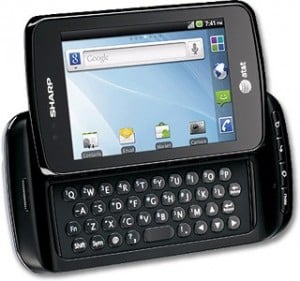 The Android-powered Sharp FX Plus with a Sidekick-inspired design is now available at Walmart. The handset is priced at $350 for those commitmentphobes who aren't willing to sign onto a  contract, or will be made available for free for those who are willing to agree to a two-year contract with AT&T as the network.
The mid-range Android 2.2 Froyo handset is geared towards the messaging and younger demographics who need a full slide-out landscape-oriented keyboard to respond to emails and SMS. The device features a 3.2-inch touchscreen display, wiFi, Bluetooth, GPS, 3-megapixel camera, 3G network access on AT&T's 7.2 Mbps network, and support for a micro SDHC card slot for expansion.
The handset is available exclusively at Walmart at this time.
Via: Phonescoop