163 PS4 & Xbox One Skyrim Mods You Should Try Right Now
Weightless Crafting Items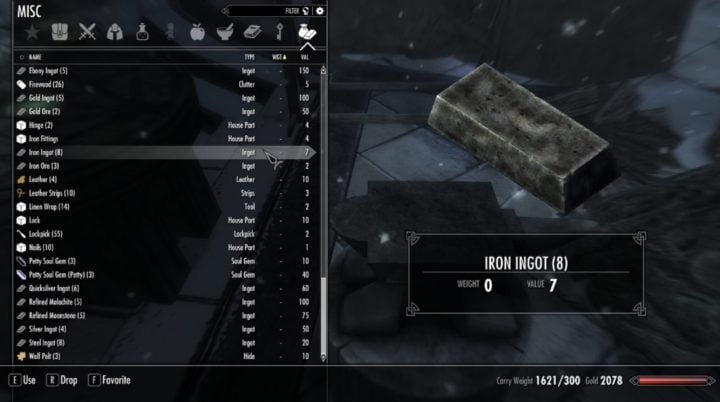 Crafting items in Skyrim Special Edition requires you to have certain materials. If you aren't careful, these materials can weigh you down during your travels. That's where this mod comes in handy.
Weightless Crafting Items makes crafting items like ingots, ore, animal hides and pelts, and alchemy ingredients weightless so you never have to worry about them weighing you down as you explore a castle or a dungeon.
If you've played Skyrim before you know how crucial this is. Often times you'll get halfway through a dungeon and find that you're over-encumbered.
This mod solves that and ensures that you'll never have to drop another piece of loot in place of a crafting material ever again.
This mod is currently available for Xbox One.