Sling TV: 7 Things to Know Before You Subscribe
"Is Sling TV good enough to cut the cord and cancel cable?" That's a pretty common question from users who are interested in paying less for Live TV and still getting live sports and many of their favorite channels.
Sling TV is a live TV streaming service that even includes ESPN, and it is affordable compared to cable — even if you need to add more channels to get the plan you want. Before you subscribe, make sure you check out DirecTV Now.
Before you subscribe to Sling TV there are a few things you should know about the service. These are the most common questions we get from potential Sling TV subscribers and from new users.
How Much Does Sling TV Cost
Sling TV starts at $30 a month. You don't need to have a specific carrier or cable company for this price and you can choose to add other premium channels and sports packages based on what you want.
You can choose the Sling Blue plan for $30 or the Sling Orange + Blue for $40 a month.
HBO live and on-demand is another $15 a month, which includes a large catalog of previously viewed shows. Subscribers can also choose to add these packages
Sling TV Sports Extra – $5 / Month
Best of Spanish TV Extra – $5 / Month
Kids Extra- $5 / Month
Hollywood Extra – $5 / Month
Broadcast Extra – $5 / Month
Comedy Extra $5 / Month
News Extra – $5 / Month
Lifestyle Plus Extra – $5 / Month
Depending on the plan you choose, you may need to pay $10 a month instead of $5 a month. This changes often, so compare the pricing on Sling before switching.
You need a base $20 plan to add any of these services, but you can add in a lot of channels with the plans without paying for a significant number of channels you don't want. Sling TV offers many other plans and options that you can add to a base plan including other languages as well as Cinemax and Starz. There is no contract and you can cancel Sling TV online.
Sling TV Channels and Shows
Sling TV includes Live TV and some channels include a three-day replay that lets you watch a show that recently aired, but you cannot fast forward during those.
Sling TV offers a Cloud DVR that allows you to record 50 hours of Cloud DVR content for $5 a month if you watch on Amazon Fire TVs, TV sticks and Fire tablets.
The base $20 a month Sling TV plan includes ESPN, ESPN 2, ESPN 3, AMC, BBC America, Food Network, A&E, History, TNT, Comedy Central, Freeform, Epix Drive In, Tribecca Shortlist, Viceland, AXS TV, Newsy, Cheddar,  HGTV, IFC, The Disney Channel, Polaris+, Maker, TBS, Travel Channel, Adult Swim, CNN, Bloomberg Television, Local Now, Flama Cartoon Network, ABC Family, Lifetime, ACC Network Extra and Galavision.
We continue to see new Sling TV channels come to the service, so the best place to look for what you currently get is on the Sling TV packages page.
You can watch some live local channels on Sling, but it varies from location to location. You need to enter your zip code and see what you get.
Free Sling TV Trial
Anyone can try Sling TV free for three days. This is long enough to check out the service and see how well it performs on your devices and network. This will also allow you to see if you have enough channels and shows to justify the cost and to cut the cord with cable.
Only One Device at a Time Unless You Upgrade
The biggest catch to using Sling TV to replace a regular cable subscription is that you can only watch on one device at a time on Sling Orange.
If you upgrade to Sling Blue, you can watch up to three streams of these channels at the same time. This makes Sling TV a much better deal for families.
Sling TV Deals
Sling TV is $30 a month to start, but you can score deals on the device you use to play Sling TV on your HDTV when you pre-pay for Sling TV.
If you are just getting started with streaming to your TV, these deals are helpful as you will save on a device that works with Sling TV and with other services like Netflix, Amazon Instant Video, and more.
Read Sling TV Reviews
Before you invest in a new device to watch Sling TV, you should read about the service to see if it fits your needs.
"Sling TV has a great foundation, room to grow and improve, and is the first step to taking control back of TV and loosening the grip cable providers have over everyone. If they can continue to improve the little things, add more content, and allow multiple devices to stream at once, there's no stopping Sling TV. It is a must try, especially for only $20 a month."
Read our full Sling TV review to find out if this service is worth $20 a month.
What You Can Watch Sling TV On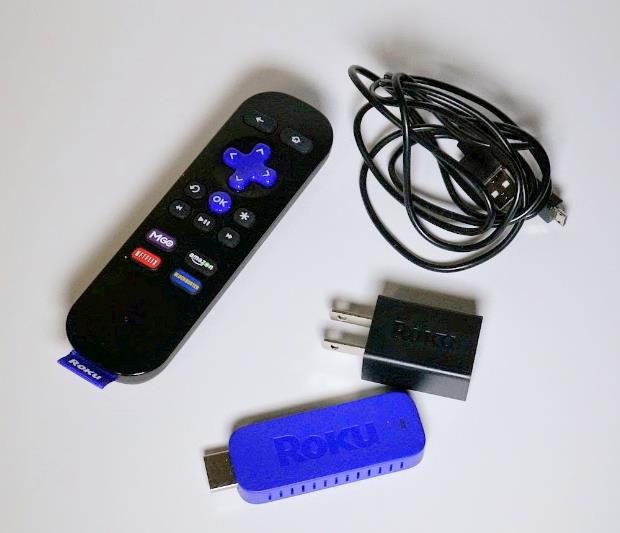 We already shared how you can get a cheap new device to watch Sling TV on, but there are many more devices you can use to watch Sling TV. Here's a rundown of what you can use to watch Sling TV;
Amazon Fire TV
Apple TV
Chromecast
Roku
Nexus Player
iPhone
iPad
Android
Xbox One
Mac
Windows
There is not currently support for Sling TV on Smart TVs or on the PS4 or PS3.