Sony Xperia PLAY: Details, Review & Hands-On Video Roundup
The Sony Xperia PLAY is an Android smarpthone infused with PlayStation gaming abilities and perhaps the first dedicated hardware gamepad to be built into a smartphone. The Sony Xperia PLAY is launching worldwide, but in the U.S. the device will land on Verizon.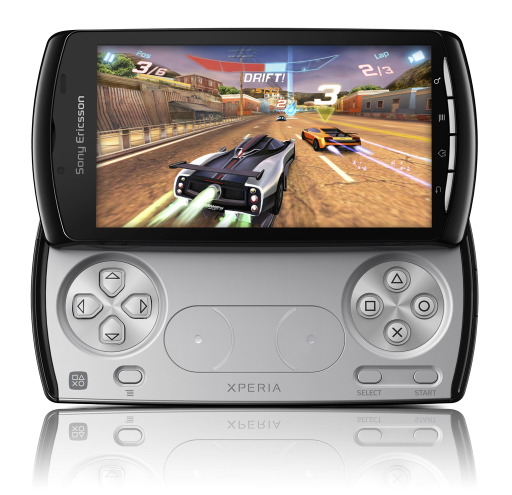 The Sony Xperia PLAY is best known as a PlayStation phone because it will deliver Playstation games to owners. For the time being, it will be the only PlayStation Certified Android device, but the idea is that down the road other Android devices with enough power will be able to also play PlayStation games. The Xperia PLAY isn't a one trick phone though, users get the full Android 2.3 experience with access to the Google Marketplace, email, Google Maps and more.
The Xperia Play has a 1GHz Snapdragon processor with an embedded Adreno GPU, a 4″ multitouch display and of course a built in hardware gamepad with a digital D-pad, two analog touch pads and even shoulder bumpers for a complete gaming experience on the go. There's also a 5MP camera to round out the package.
Xperia Play Release Date
Verizon and Sony have yet to release an official U.S. release date for the Sony Xperia Play, but rumors point to a mid-April launch. A leaked Verizon roadmap points to April 14th, which lines up with comments from Sony at a recent CTIA event.
What is the Xperia PLAY?
The Xperia Play is a Playstation Phone. This new device will bring gaming to Android in a much bigger way because it doesn't rely on the Android Market for games alone. Instead, this device will provide users with access to Playstation games on the phone. In addition to these games, there is a slide out controller that sets the Xperia PLAY apart from other devices.
Xperia PLAY Hands On Video
Xperia PLAY Features
The Sony Xperia PLAY ships with a collection of games, which varies from market to market, but users can expect to have access to 5 to 7 games as soon as they open the box including the following titles. Sony has said that there will be 50 or more PlayStation titles at launch.
Crash Bandicoot
FIFA 10
The Sims 3
Tetris
Flight Control
Bruce Lee
Here is a video demo from PhoneArena showing what gaming looks like on the Xperia PLAY.
In addition to the games, the biggest standout feature is the inclusion of a real controller which allows you to play games without covering up the screen. The Slide out controller, shown below, has everything you would expect in a controller.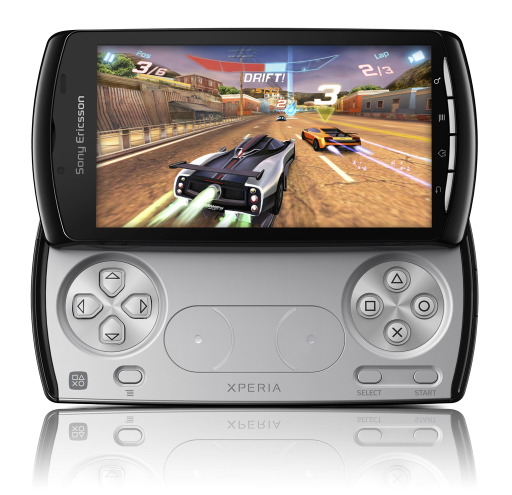 Digital D-Pad
Dual Analog Touchpads
Sony PlayStation Buttons
Two Shoulder Bumpers
Additionally the touchscreen is active.
Why is this important? Check out the humorous ad for the Xperia PLAY which highlights the troubles of trying to use on screen controls.
Xperia PLAY vs. Bionic vs. ThunderBolt
The Sony Xperia PLAY sets itself apart from the HTC Thunderbolt and Motorola Bionic with the ability to play Playstation games and the inclusion of a hardware controller. The Thunderbolt and the Bionic both have 4G, which is missing from the Xperia PLAY. Each of these phones has a 4″ display, but the standout is the Motorola Bionic, which has a higher resolution qHD display that looks gorgeous in person.
You can see the HTC Thunderbolt above, and the Motorola Droid Bionic below to see which phone looks like it belongs in your hands and in your pocket.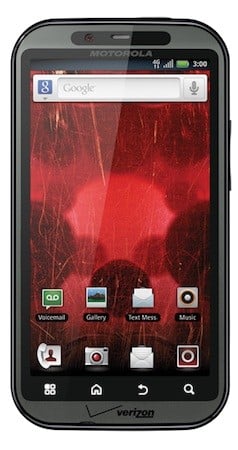 Sony Xperia PLAY Hands-On, Review Videos
Sony Xperia PLAY Review from PhoneArena. This Review gives a great overview of the Xperia Play including hardware, software and use. This is one of the most thorough Xperia Play reviews and Hands on videos we have seen.
Silicon Republic Xperia PLAY Review. Silicon Republic covers the gaming experience on the PLAY and gives a good look at how the controls work in many of the games.
Engadget has a nice review o the Xperia PLAY, with a close look at the gamepad and how it handles and plays into the overall experience of the first PlayStation phone.
Xperia PLAY Pricing and Availability
The Xperia PLAY has not been given a specific release date or a price, but we could be looking at a launch in April with a price between $200 and $250 with a 2 year contract.
Xperia PLAY Specs (Verizon Wireless)
| | |
| --- | --- |
| Networks: | CDMA EvDO revA |
| Operating system: | Android™ 2.3 |
| Display: | 4.0″ capacitive touch screen 480 x 854 pixels |
| Camera: | 5MP autofocus camera |
| Memory: | Phone memory up to 400MB, microSD™ (supported to 32GB) |
| WLAN: | 802.11 b/g/n |
| Bluetooth: | 2.1 with EDR |
| GPS: | GPS/AGPS |
| Battery: | Standard battery, Li-Ion 1500 mAh, |
| Special features: | Compass, Proximity sensor, Light sensor, 3.5mm audio jack, MicroUSB, |
Sony Xperia PLAY Gallery

As an Amazon Associate I earn from qualifying purchases.