Star Wars Battlefront Tips to Level Up Faster
Block Off Your Schedule Every Time There is Double XP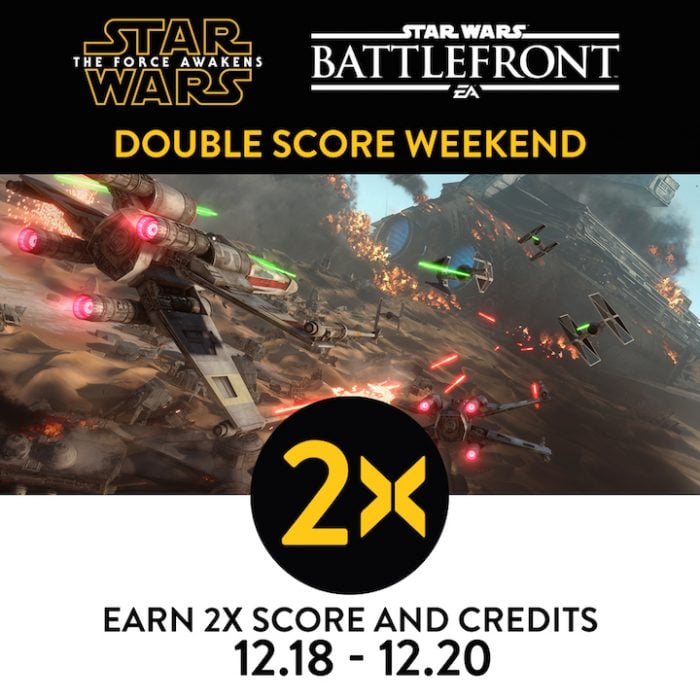 It should go without saying but...
A few weekends ago, EA and DICE fired up double XP weekend for Battlefront on PS4, Xbox One and PC. This allowed you to get two times the amount of experience you'd usually get for completing objectives and winning games.
You should participate any time these events pop up. We played for about five hours during the double XP weekend and we were able to rank up 10 spots.
These won't be frequent but we expect EA and DICE to offer them on occasion to promote the game and reward gamers.
They will likely announce their plans ahead of time so you'd be wise to block off a chunk of time to play any and every time these Double XP events happen.
Keep an eye out.

As an Amazon Associate I earn from qualifying purchases.