21 Starfield Mods We Want for Xbox
Compact Mission UI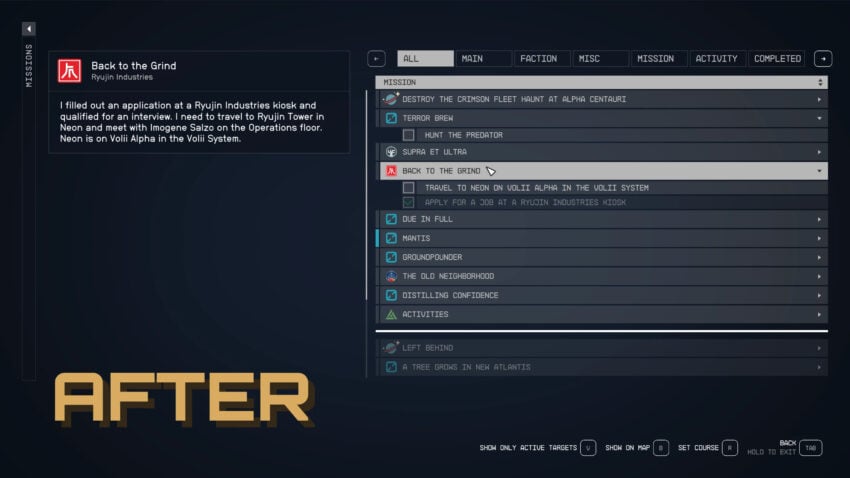 Speaking of a more compact UI, here's another Starfield UI mod we hope makes it over to the console.
Compact Mission UI, like its name suggests, has nothing to do with inventory management and everything to do with quest management.
The mod changes Starfield's mission menu so more quests and Activities can be seen on screen at once. It increases viewable items by 50% which is fantastic for a game that features a mind-boggling number of things to do.

As an Amazon Associate I earn from qualifying purchases.