Summer 2017 Pokémon GO Update: New Features & Changes
The new Summer 2017 Pokémon GO Update could push Pokémon GO back to the top of download charts again. Niantic Labs is refreshing Gyms, upgrading PokéStops and adding new items to the iPhone and Android game.
Pokémon GO launched in 2016. You roam the real world in search of new Gyms to battle for control over and new creatures to add to your collection. Niantic added characters from the Pokémon Gold and Pokémon Silver games earlier this year. The company also rebuilt the game's Pokémon Tracker.
The Summer 2017 Pokémon GO Update refreshes old features and adds a few new things. A few gamers can team up to defeat very powerful Pokémon in Raids today. Gyms will offer new ways to interact and care for your Pokémon soon.
Read: 16 Pokémon GO Problems & How to Fix Them
Upgraded Gyms
The Summer 2017 Pokémon GO Update includes major changes to how Gyms work. Teams that have conquered a Gym can leave only six Pokémon to protect it now. That's down from a high of 10 creatures. No Gym can have two of the same Pokémon. Visiting a Gym now gets you items to add to your inventory, just like visiting PokéStops does. You should expect to fight the Pokémon that's been at a Gym the longest first, and you can end a battle before fighting every creature left at a Gym.
You get new Gym Badges as a keepsake for visiting a Gym. These badges increase in level as you battle at a Gym and feed the creatures you left there Berries. The higher your Gym Badge level is, the more bonus items and rewards you receive when you visit that Gym.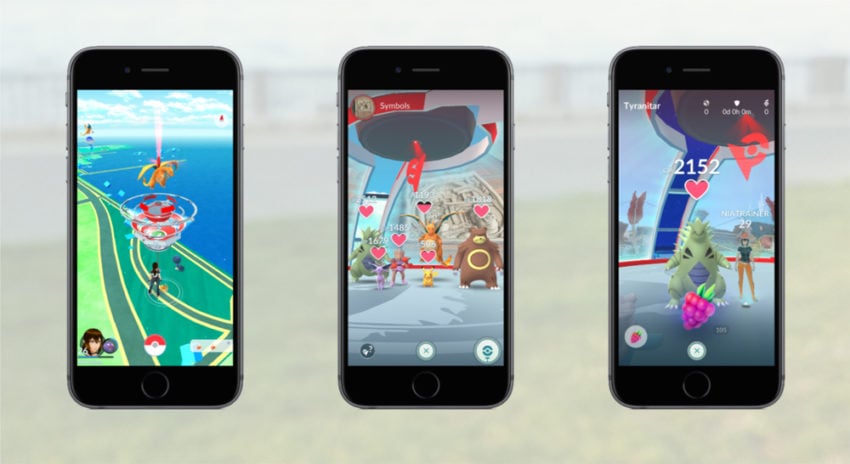 Some Gym features are the same. The game's three teams still battle over control of Gyms. Also, you can only leave a single Pokémon to protect a Gym your team has conquered.
Motivation
Pokémon GO's new Motivation system makes controlling a Gym an everyday task.
Creatures left at a Gym start out with their Motivation maxed out. As they fight and lose matches against players from other teams, their Motivation falls. With less Motivation, their CP falls too, making them easier for rival teams to defeat.
The longer a creature stays at a Gym, the more PokeCoins you earn. You must keep feeding Berries to the Pokémon you leave behind to boost their Motivation and keep them at their Gym. A Pokémon will leave a Gym and return to you when it has no Motivation left.
Raids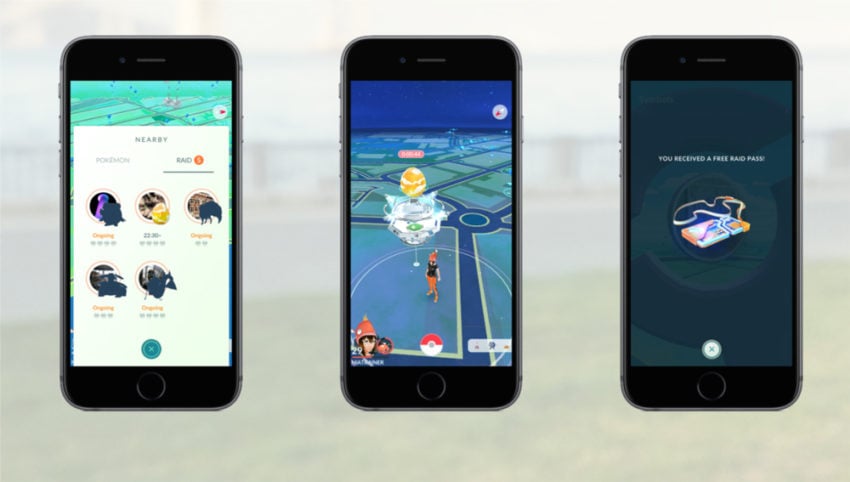 Gyms get a timer and a Raid Egg once the Raids feature arrives. When the timer runs out, the Raid Egg cracks to reveal a Raid Boss that players need to work together to defeat. If you and other players defeat the boss in 5 minutes, you get an opportunity to catch a very powerful Pokémon. Any defeat of a Raid Boss gets every player Rare Candies, Golden Razz Berries and Technical Machines to teach Pokémon new moves.
Up to 20 players can work together to defeat a Raid Boss, however, everyone needs a Raid Pass. You only get one basic Raid Pass each day. Basic passes disappear if you don't use them. Niantic will sell Premium Raid Passes that don't expire in Pokémon GO's store for real money and PokéCoins.
Read: 21 Pokémon GO Tips for Beginners & Novices
Upgraded PokéStops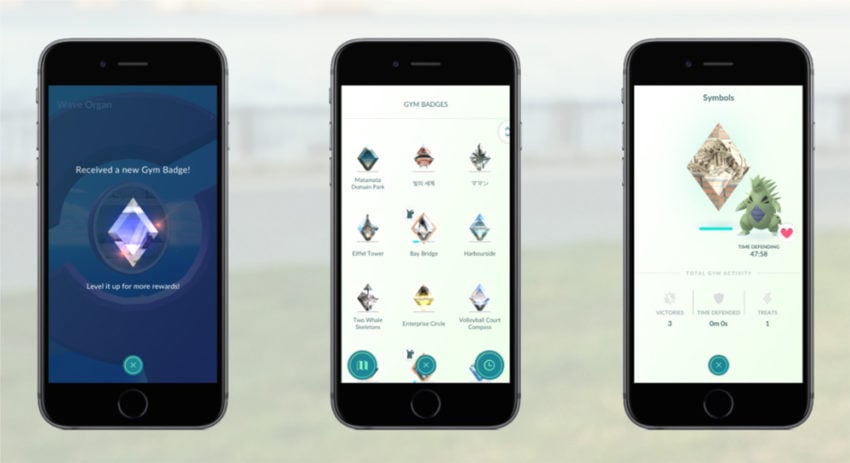 After the Summer 2017 Pokémon GO Update, the in-game map shows you if you've visited PokéStop before. Niantic wants to encourage players to visit new places with this feature.
New Items
The Summer 2017 Pokémon GO Update adds four new items for players to collect.
Golden Razz Berries make wild Pokémon easier to catch. Giving them to a tamed Pokémon restores their Motivation level fully.
The Fast Technical Machine teaches creatures the new Fast Attack.
The Charged Technical Machine teaches Pokémon the Charged Attack. Keep your finger on-screen to use this attack in battle.
You can use Rare Candy for any type of Pokémon as a substitute for Candies made specifically for them. For example, Rare Candy can evolve a Charmander that you don't have enough Charmander Candies for.
Abandoned Features: Gym Levels, Prestige, Training, Ace Medal
The Summer 2017 Pokémon GO Update kills some features. The Motivation system replaces Gym Levels and Prestige. Because Gym Levels are gone, Pokémon training is no longer necessary. The update removes the Ace Medal too. It's unnecessary now that training isn't required for Gym Levels.
When to Expect the Summer 2017 Pokémon GO Update
The Summer 2017 Pokémon GO Update is rolling out now. Niantic says that it is upgrading players by country. The studio will turn Gyms back on once everyone has the new Motivation system and Gym upgrades.
Read: 6 Pokémon GO Tips to Level Up Faster
You shouldn't expect Raids to become available for weeks. Niantic is testing Raids over the next few weeks with a small group of players. The studio will launch Raids for everyone later this summer.

As an Amazon Associate I earn from qualifying purchases.