21 Pokémon GO Tips for Beginners & Novices
Pokémon GO is a series of firsts for Nintendo and the Pokémon franchise as a whole. With the exception of a few forays onto home consoles through Pokémon Snap and Pokken Tournament, the franchise is mostly known for being a gateway to Nintendo's mobile offerings. Now millions of users are online looking for Pokémon Go tips and tricks. Why is that? It's because Pokémon GO brings the franchise to smartphones and even some tablets.
There are lots of people who never got to play the franchise on other platforms. They are getting that opportunity today. Even those that have played other versions of the game are lost in some respect; Nintendo entrusted developer Niantic Labs to create a unique version of Pokémon focused on augmented-reality mechanics and mobile gaming. This means that the game is sometimes very, very different from other games in the Pokémon franchise.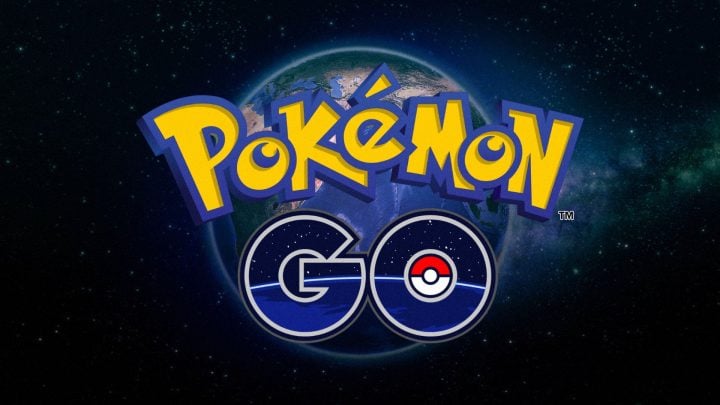 Read: Pokemon GO Release in 2016: What We Know
Here are some Pokémon GO tips for those just starting out or coming back to the revolutionary mobile game.
Pokémon GO Tips: Looking for Gyms and Trainers
Finding Gyms is just as easy as finding a Pokémon. In fact, it's easier thanks to the game providing you with their exact location. On the map, look for a platform that's raised above all the others with a Pokémon logo floating over it.
If its color already matches the team you've chosen, you can train your Pokémon there and leave them behind to help defend that Gym against other Trainers ready to dethrone your team.
Pokémon GO Tips: How to Throw a PokeBall
With the other games, you throw a Poke' Ball and wait to see if you've made the catch. If the creature is weak enough, you're usually successful. The same isn't true in Pokémon GO. The game doesn't just throw the ball for you.
Instead, throwing the ball itself is now a game mechanic. When throwing Pokeballs, try to get as close to a quick accurate fling at the creature as possible. Pay attention to the green targeting circle around the creature, being careful to throw only when you're sure you have a chance at a capture. Pokeballs are a prized commodity in the game.
Pokémon GO Tips: Where to Find PokeStops
Pokémon Go gives you a stash of free PokeBalls early on, but to keep getting items for free you've got to track down a PokeStop.
Nearby PokeStops surface on your map automatically, there's no radar needed. When you're near them, their marker changes, allowing you to spin it and collect all the treasures that it has to offer. PokeStops are usually local landmarks. For example, there are stops at wall art, plagues and other points of interest. You can collect items from a PokeStop multiple times, but there's a cooling down period in which there's nothing left to collect.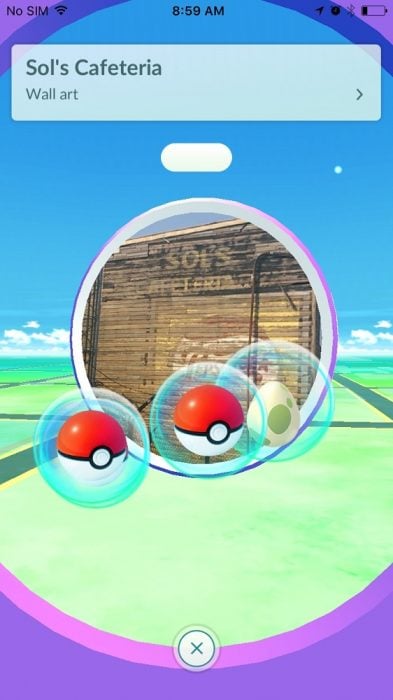 When a PokeStop has turned blue again, you can collect more items. This is great if you happen to live next to a PokeStop.
Pokemon GO Tips: Use Poke Radar to Find the Best Pokemon
PokeRadar users reports from the players that already live in your area to help you find where specific creatures in the game nest around your neighborhood. You can check out the map online here.
Read: 5 Pokemon GO Apps for Capturing & Training
Pokémon GO Tips: You Don't Have to Walk Around to Catch Pokémon
So yes, Pokémon GO uses information shared with it through Wi-Fi connections and GPS sensors to learn your location. It's how it knows that you're actually near the location of the creature you're trying to capture and playing the game the way it's intended.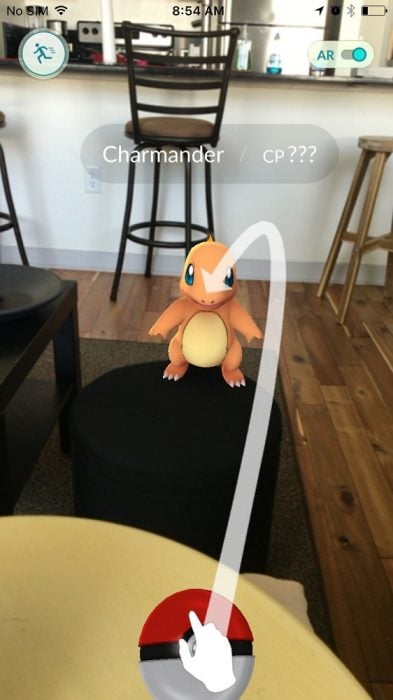 One interesting thing I've learned is that you don't necessarily have to go exploring to find a Pokémon. In fact, chances are you'll find a few in your backyard. While sitting inside, users report that they've been able to capture a few creatures with little effort. Sure, it's better if you put in the effort, but you don't have to walk around all the time.
Pokémon GO Tips: Don't Use Pokémon GO Hacks
Sensors can be tricked, especially location sensors. If you have a jailbroken iPhone or a rooted Android device, you can use Pokémon GO hacks to deliberately alter where the game thinks that you are. Before doing that, take some time to weigh your options.
Read: How to Fake Pokémon Go Location on iPhone & Android
Nintendo and Niantic have made their position on catching cheaters very clear. It could result in a lifetime ban for you.
There are also privacy concerns. If you come across a site that offers you the chance to hack the game in exchange for your email and other identifiers, don't do it. It could be an effort to get your personal information. Pokémon GO cheats aren't worth risking your information over. Don't bother with them.
Pokémon GO Tips: Use Incubators for Faster Egg Hatching Times
Don't be afraid to spend some of your in-game gold on items that make your life easier. Take the Incubators as an example. Buy them and you'll have to walk lot less for eggs to hatch. They're available in the game's shop.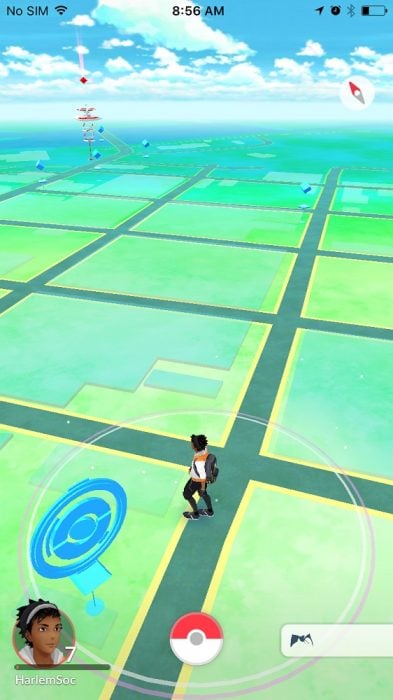 Pokémon GO Tips: Use a Battery Pack
Because the game depends heavily on the sensors built into your phone, you'll find your device in need of a charger sooner than you would playing other games. Remember to carry a Battery Pack that'll allow your phone to last longer between charges.
Read: 6 Essential Pokémon GO Accessories
Pokémon GO Tips: Pokémon GO Move Guide
The Poke Assistant online tool allows users to gauge what type of squads and moves they should attempt to collect before diving deeply into the game. It's very helpful since Pokémon GO creatures only come with two moves that users can't change whe they want.
Pokémon GO Tips: Pokémon Gym Guide
The game itself only allows users to see the Gyms near them. With the Pokie Go Map, players can see every Pokemon GO Gym that's been discovered so far. It's perfect for planning outings just to get your hands on new creatures.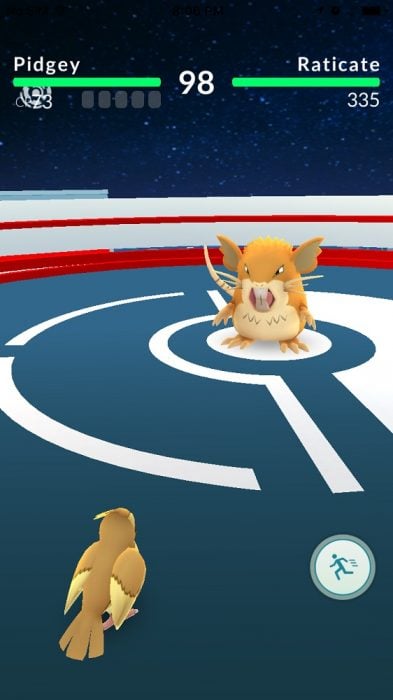 Pokémon GO Tips: Android Users Don't Have to Press the Power Button
Pokémon GO runs in the background on your smartphone. Sure, it vibrates when there's something to catch nearby, but when there isn't, Niantic's intent is for users to keep their device in their pocket.
Go Extender, a new app for Android, allows users to pocket their smartphone without having to press the power button and unlock it all the time. What's more, players can keep the game running without fear that they'll accidentally press something they didn't mean to while the device is stowed.
Pokémon GO Tips: Add a Character Buddy Pokemon for Quick Rewards
Added to the game recently, the Buddy system allows you to assign one creature as a close companion and get rewards for exploring the world around you with it. Go to your profile and designate the Pokemon you'd like to level up the most as a buddy.
Pokémon GO Tips: Turn Off Accurate Location Options to Get Nearby Gyms Just Out of Your Reach
When accurate GPS location information isn't available, Pokémon GO attempts to compensate by providing a user's relative location. Some report that turning the feature off lets the claim items at Gyms that are just out of their reach. Users can customize the accuracy of their location information in Android's Settings app under Location.
Pokémon GO Tips: Stay on the Well Traveled Path
Lots of people assume that traversing through any area will help them encounter Pokémon. It seems that this isn't the case.
Pokémon tend to surface in well traveled areas. As such, you're more likely to find a creature along a path than out in a field where no one goes.
Pokémon GO Tips: What to Name Your Eevee For the Right Evolution
Pokemon GO doesn't have very many hidden tricks, but one Niantic is confirmed to have put in the game is pretty clever. Through changing the name of an Eevee, before it's evolved players can decide which form it takes. Eevee has more than a few different evolutions, each involving a core element of the franchise.
GO doesn't have the evolution stones that the main game does. Instead, you feed your Eevee 25 of the candies you've collected and change their name to either Sparky for Jolteon, Pyro for Flareon or Rainer for Vaporeon.
Pokémon GO Tips: When In a Crowd Listen to Other Trainers
Pokemon GO is such a hugely popular phone game at this point that there are crowds of players in inner-city parks and points of interest hanging out, looking to catch something special in the game.
If you're in a public space where there are lots of other players, be sure to listen for anyone discussing the characters they've caught in the immediate area. Some creatures tend to appear in the same places again and again. Chances are that if they find a powerful creature nearby, you might too.
Pokémon GO Tips: Change Your Trainer Name
From the Pokemon GO Settings area you can change the name other Trainer's see when they encounter you. Note that Niantic only allows players to do this once.
Read: How to Change Your Pokémon GO Account Name
Pokémon GO Tips: Catch Them For Their Candies
If you see a wild Pokemon, any wild Pokemon, go ahead and catch it. You'll want the items that capturing multiples of the same type of Pokemon can bring. Trade your extra creatures to Professor Willow for Candies.
Pokémon GO Tips: Not Getting Eggs? Clear Your Inventory
So you've walked around your neighborhood collecting all the candies and items that you could. Suddenly, you realize that the game isn't rewarding you with any of the Eggs that you need to hatch hard to get creatures. It's because you haven't cleared your inventory.
The problem is directly related to how Eggs are rewarded. They're given as items, meaning you have to have a spare place in your inventory to deposit them. If you don't have some space, the game won't give them to you.
Pokemon GO Tips: Head to These Stores for a Recharge and More Items
Recently announced partnerships with Starbucks and Sprint allow you to do more with less walking. Hundreds of Sprint and Starbucks' stores are now PokeStops. Additionally, Sprint will you to charge your phone while there. Starbucks already offers power plugs and wireless charging accessories at many of its locations.
Some Sprint stores are now Gyms too, meaning you can head there to battle with other Trainers and earn experience.
Pokémon GO Tips: Easter Eggs
Speaking to Game Radar, Niantic CEO John Hanke confirmed that the studio is always adding easter eggs for users to find. For example, the Eevee evolution trick that allowed users to specify the form it took is an easter egg. He also says that there's something hidden in the game right now that still hasn't been found.
Read: 17 Pokémon GO Problems & Fixes
Good luck playing Pokémon GO. Here's to hoping these Pokémon GO tips improves your experience with the game.
12 Pokémon Go Facts & Features From Testers & Players
PokeStops & Gym Locations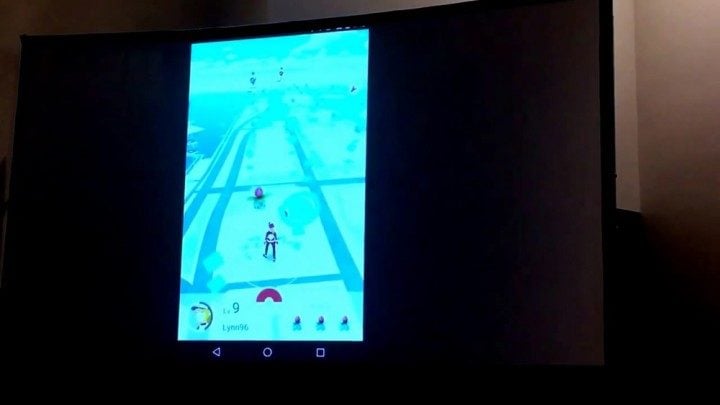 A recent question and answer session on the Silph Road confirms that Pokémon Go currently uses 30% to 50% of portals that were present in Niantic's last game, Ingress. Pokémon Go maps these over real-world landmarks that players have to walk to.
PokeStops and Gyms are real-world locations that players go to pick up items and battle the creatures left behind by other trainers. Police departments are already warning players of the game to stay away from their stations, according to VG247.