T-Mobile iPhone 6s Deals: New iPhone for $5 a Month
A new T-mobile iPhone 6s deal allows you to buy the new iPhone 6s for $0 down and monthly payments of just $5 a month when you trade in a relatively new smartphone. Other T-Mobile iPhone 6s deals include a $10 or $15 monthly payment option when you trade in an older smartphone and get the iPhone 6s or iPhone 6s Plus on T-Mobile Jump on Demand.
The iPhone 6s release date is September 25th, when T-Mobile stores will open early at 8 AM to sell the iPhone 6s at this new lower price with a trade-in.
"With these incredible $5 and $10 a month deals, we're giving customers just one more reason to come to T-Mobile," boasts John Legere, President and CEO of T-Mobile. Legere announced the plans on Twitter last night.
[contextly_sidebar id="UWksdZndYdIaE1n2BmllOvB29kprUJLo"]Here's a look at the latest T-Mobile iPhone 6s Plus deals and iPhone 6s deals that you can score with a trade-in. All these deals already build in the $125 iPhone 6s price drop that T-Mobile builds in to the price of the new iPhones.
One important factor to consider here is that while there is no contract for T-Mobile service, if you cancel the service the promotional pricing stops and could go as high as $27.
The chart below outlines your cost to buy the iPhone 6s or iPhone 6s Plus on T-Mobile with this new offer, depending on what you trade in.
When you trade in the iPhone 6 or iPhone 6 Plus you get roughly $270 in trade in credit for your old iPhone. That's pretty low compared to the $350 to $400 Verizon offers for the iPhone 6 and iPhone 6 Plus. Even Gazelle offers $300 in cash for the iPhone 6 and $325 for the iPhone 6 Plus in Good condition. Selling your old iPhone 6 on your own could easily result in $400 in cash.
If you already ordered a T-Mobile iPhone 6s or iPhone 6s Plus, you can take advantage of this deal with an upfront bill credit for your trade.
iPhone 6s Release Date: 10 Things to Remember
Track Your iPhone 6s Pre-Order Now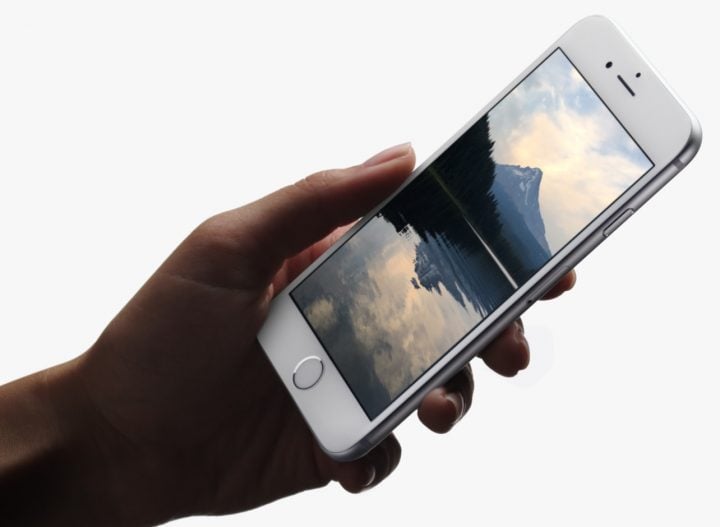 If you stayed up to put in an iPhone 6s pre-order on September 12th or if you put in a pre-order for release date delivery sometime after that, you'll want to start keeping your eyes on your order because iPhone 6s pre-orders have started to move out.
iPhone 6s and iPhone 6s Plus pre-orders are starting to ship and now would be a good time to track down your shipping information so that you can keep tabs on your new and expensive gadget. Or gadgets if you were fortuante enough to buy more than one.
We've put together a great guide that shows you how to properly get a hold of all of this information today ahead of the iPhone 6s release date this Friday. You'll want to make sure that your order is moving out. If it's not, you'll want to get in touch with someone that can help.

As an Amazon Associate I earn from qualifying purchases.