The Division DLC & Updates: 5 Things to Know
It's been a solid year since The Division arrived on store shelves. In that time, the developer Massive has released a slew of updates, including one large refresh that was stuffed full of changes the developer said gamers asked for. Scattered between those six major updates were the three expansions that made up The Division DLC line-up. Now gamers are eager to learn about what's next for the online role-playing game and Massive Entertainment's plans don't disappoint.
Year Two The Division DLC will cost less than last year's line-up of add-on content for sure. In addition to that, Massive has plans to continue the smaller incremental updates that gamers got for free during the game's first year on shelves.
Read: 12 Tiny Tips for a Better Time in The Division
More The Division DLC and updates are on the way. Here are the 5 things that you need to know about what's coming.
New The Division DLC Expansions Are on the Way
The Division community managers kicked off the game's second year on store shelves with a stunning announcement on Ubiblog. Throughout 2016, The Division received three large-scale upgrades. Called expansions, none of them added new story-related content to the game. Instead, they focused on adding new mechanics and modes. Survival Mode, one of the modes that came in an expansion, drops players into the frozen New York City landscape and tasks them with gathering supplies, completing their mission and staying warm. Other expansions added new Incursions to experience.
Two massive updates are planned for The Division DLC line-up this year, though neither have a name.
Expansion 1 will introduce events. "It'll drive players to activities that feature modifiers, Leaderboards and unique vanity items," Massive says. A system for quickly switching between gear is on the way. This system will work like the Loadout options in shooters. With a few button presses, gamers will be able to get the right gear for the task at hand.
The Division Expansion 2 will have lots of content, but Massive says that content won't necessarily include story missions. We could see "narrative content," though. Gamers shouldn't expect additions to the story, but should expect missions that focus on the game world at large, it seems.
Read: 15 The Division Problems & How to Fix Them
The Division DLC Season Pass Doesn't Apply to Year Two Content
The Division Season Pass unlocks all three of the expansions from the game's first year. It still will. Massive hasn't revealed plans to stop selling the season pass and give Year One content away for free.
That being said, it is giving Year Two The Division DLC away at no charge. The lack of cover charge stems from the types of changes the expansions will make, Massive says. These expansions will focus on enhancing and remixing what is already in the game.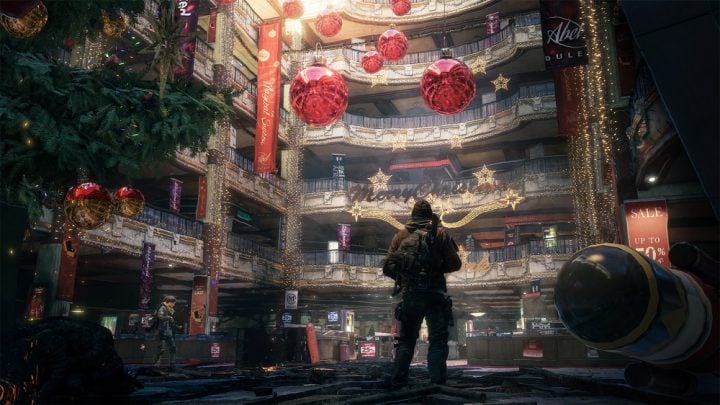 The Division Free Updates
In addition to the free expansions, gamers should expect free updates to continue. That is, The Division will continue to get unnamed updates that introduce new features and balance things that they can already do. Massive released six of these last year. It's working on a seventh due out this July or August, according to a recent State of the Game Update posted by the studio. It'll add an in-game system for tracking careers, called Feats. It'll introduce multiplayer seasons too.
Before the seventh update can arrive, there'll be The Division Update 1.6.1. It's scheduled for a May release, but Massive isn't ready to discuss an exact release date. PC users will get to test it early.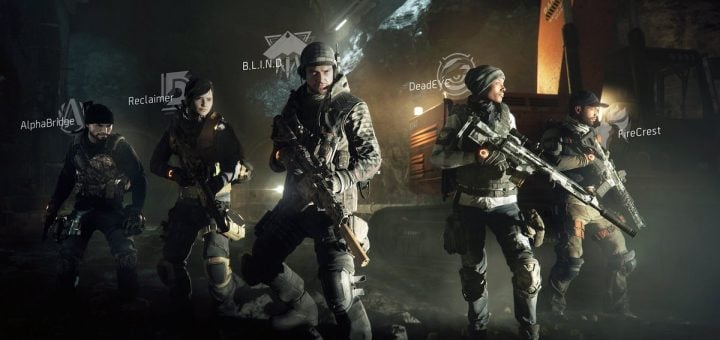 The Division DLC Early Release is on Xbox One is No More
From time to time, video game publishers and platform makers sign agreements that guarantee a specific set of users content before others. Ubisoft struck a deal with PlayStation for Watch Dogs 2. PlayStation also enjoys early access to Destiny expansions.
All the major Year One expansions for The Division came to Microsoft's Xbox One first. That deal expired with the second expansion for the game in 2017. Unless Ubisoft signed a new deal with Microsoft and hasn't announced it yet, all platforms will get access to new content at the same time going forward.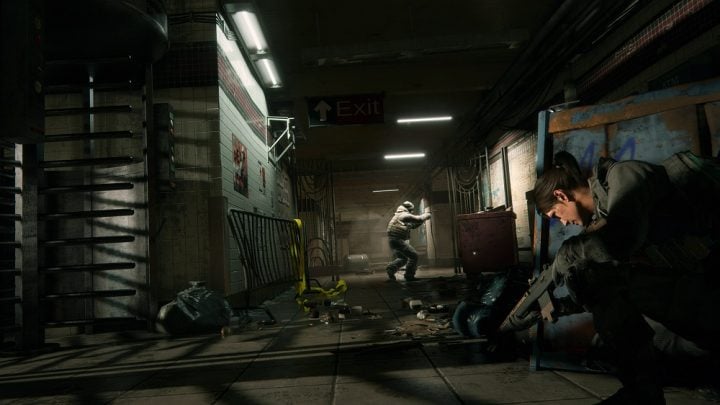 Read: The Division: 7 Dark Zone Tips
All told, it looks like it'll be a very, very interesting 2017 for those waiting on The Division DLC to add new features and spark interest in the game. Certainly, it's a good time to try the game, The Division free trial lets Xbox One, PS4 and Windows PC users get a taste of the title before they spend any money on it. The Division is $49.99 new at GameStop. The Year One season pass costs $39.99. That's the same as it did at launch.
8 Best Free Xbox Games: January 2018
Warframe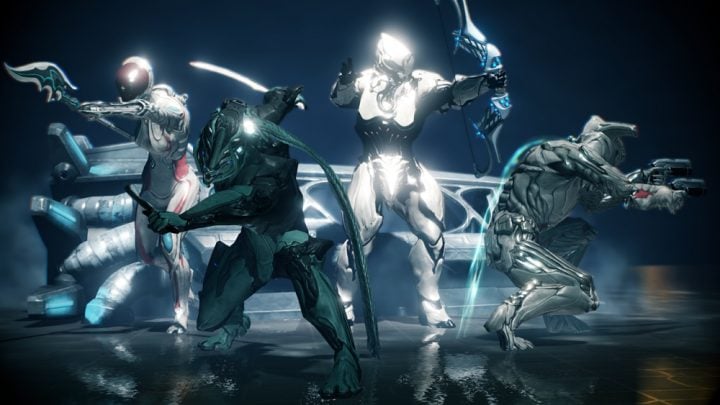 Many free-to-play games revolve around strategy or civilization building. Warframe is one of the free Xbox games that you can download now that doesn't. It's a third-person shooter.
The Tenno have just awoken after centuries of sleeping in stasis. Warframe takes its name from the suits that the Tenno use to do battle with the game's other races. There's the Greiner, who are clones of humans. The Corpus belong to a technology company with lots of robotic innovation at their disposal. Sentients consist of an alien race that's back to do battle.
Warframe features both player-vs-player combat and a single player experience.