Three New Galaxy S10 Phones Set for February 20th
It's finally official. Samsung will formally announce at least three new Samsung Galaxy S10 smartphones on February 20th. After months of leaks and rumors, Samsung kicked off 2019 with a bang by confirming its Galaxy S10 release event plans.
For months we've heard reports and rumors about an earlier than usual Galaxy S10 release date. That said, most still expected the launch sometime in March. However, it looks like Samsung wants to debut its hot new bezel-free phones as early as possible this year.
Samsung will announce the Galaxy S10 on February 20th in San Francisco
Buyers will have three Galaxy S10 models to choose from
The event starts at 11 a.m. PT / 2 p.m. ET
In recent years Samsung has used early March just before or during the annual Mobile World Congress smartphone tradeshow in Spain to reveal its latest devices. For 2019, Samsung is trying to get ahead of the competition by announcing the all-new Galaxy S10 on February 20th, before that event begins. This way they don't have the share the stage and news cycle with other companies including LG, Motorola, Huawei, Honor and even OnePlus.
What to Expect from the Galaxy S10 Event
If you're wondering what to expect from Samsung's new Galaxy here's absolutely everything we know so far. Rumor has it Samsung will release three phones this year to fight back against competing devices. The names and some info is subject to change, but at this point, we're fairly confident with this info.
The Galaxy S10 will come in three different screen sizes (5.8-flat, 6.1-inch curved and 6.4-inch curved 2k displays)
A camera cut-out in the screen will house the front-facing camera(s) (no notch)
All three phones will have at least two rear cameras, 2K Super AMOLED displays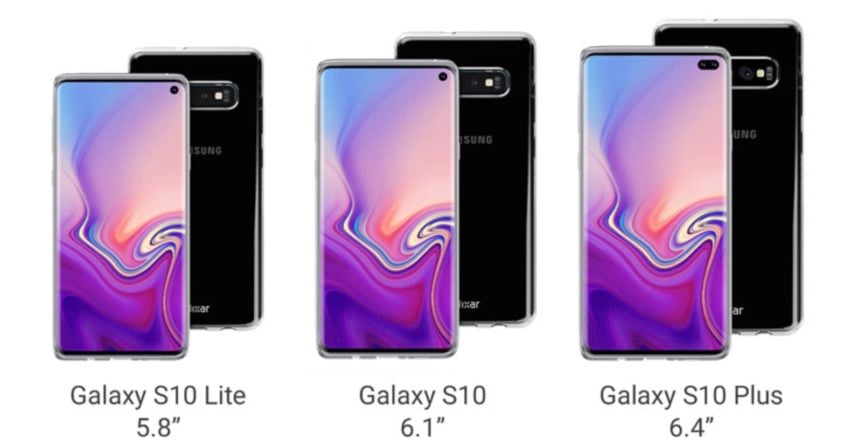 Basically, these phones are worth waiting for. Samsung is embracing the "all-screen" design that became extremely popular towards the end of 2018. Instead of adding a notch to the screen like Apple, Google, LG and most of the competition, they took a different route. Instead, Samsung will cut a small screen in the display for the front-facing camera, then stretch the screen to all four edges of the phone.
As a result, Samsung's latest Galaxy S10 is smaller than the Galaxy S9 that preceded it, while delivering bigger and better screens.
The Galaxy S10 Lite (or S10 E) will have a flat 5.8-inch screen the same size as the Galaxy S8 and Galaxy S9 models had. It'll have a side-mounted fingerprint scanner and still offer a premium experience.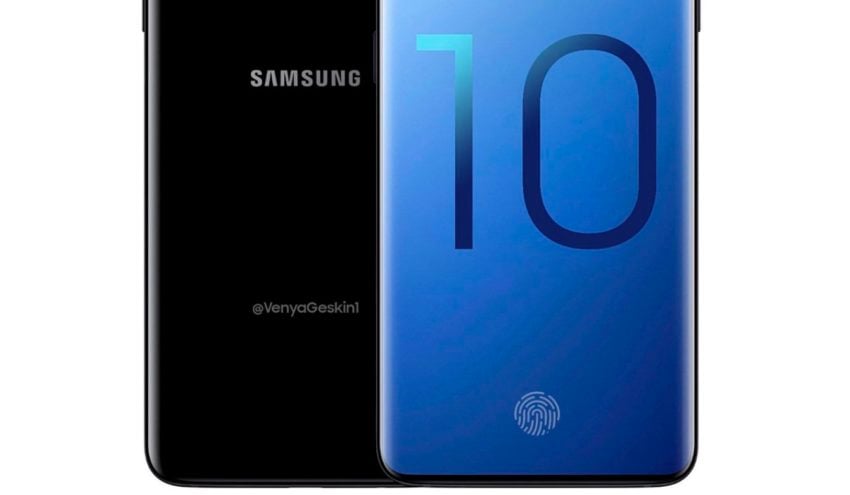 However, the regular S10 and Galaxy S10+ received a huge boost in specs. Delivering bigger 6.1 and 6.4-inch screens with a fingerprint scanner inside the screen, under the glass. Thus removing the need for a rear-mounted fingerprint sensor. This allows for an all-screen device and leaves room for a bigger battery inside. Samsung will also add the latest and fastest mobile processors 6-8GB of RAM for improved performance, 128GB storage by default, and top-tier cameras.
At the end of the Galaxy S10 launch event look for Samsung to tease or reveal more information about the Galaxy X, it's foldable smartphone. Then, to make things even more confusing, we could see a Galaxy S10 X at the end of March with an even bigger 6.7-inch screen, six cameras, and 5G technology.
Samsung Galaxy S10 Release Date
Most of the details, design, and specs have already been revealed. So, at this point, all we really need to know is the Galaxy S10 release date and how much they'll cost. For all other details click the link below.
Read: Galaxy S10 Rumors, Specs & Everything to Know
Samsung typically announces its phones near the end of February or early March, then releases them around the world a week or 10-days later.
Based on previous years, we believe the official Galaxy S10 release date is March 6-9th around the globe. You'll be able to buy any of the three models almost anywhere and everywhere. Stay tuned for more details, hands-on coverage from the event, reviews and more in the near future.