Titanfall 2 Release: 5 Things to Know
In the world of video game consoles, exclusives are currency. Microsoft scored an early success when it locked down Titanfall from Respawn Entertainment. Now everyone is getting excited for the Titanfall 2 release date.
Developed exclusively for Microsoft's Xbox and Windows platforms, the first Titanfall was the first of what many consider to be modern  shooters. Rather than try to sell buyers on a campaign and multiplayer experience, Respawn aired on the side of delivering an online-only experience. The game's worlds were filled with other human players and enemies all powered by servers. Additionally, the Titans that players could drop from the sky had an artificial intelligence of their own.
Titanfall 2 seems to take everything that gamers loved about the original, and amply for it. Here's what we know about the Titanfall 2 release. That includes the final Titanfall 2 release date, story details and more.
Titanfall 2 Release Date Confirmed
Video game publisher Electronic Arts officially confirmed the Titanfall 2 release in April with a new teaser site and more. To be honest though, a Titanfall 2 release was probably one of the worst kept secrets in video games over the last few years.
The Titanfall 2 release date was officially revealed as October 28th shortly before EA company executives took the stage at EA Play, the blow-out fan event at the Electronic Entertainment Expo.
Read: Titanfall 2 Release for PS4 & Xbox One Confirmed
Titanfall 2 Release Date & Details: Story Mode
One of the biggest complaints leveled at Titanfall was its story. More specifically, the game lacked a typical story and didn't provide users a way to enjoy the game when they didn't have an internet connection. Story details only surfaced in between multiplayer matches. Respawn said that the decision to not offer a single player story was made because its teams wanted to nail the game's multiplayer experience.
A new Titanfall 2 release date trailer confirms what Respawn workers hinted at in early comments about the game. Titanfall 2 will feature a story. That story is a bit more traditional than the first game's narrative cut scenes and voice overs between matches. The official single player trailer focuses on the artificial intelligence of a Titan robot whose pilot was killed in action. He's being questioned about how he managed to link to another pilot without permission from an official.
That new pilot was apparently trained by a commanding officer despite regulations preventing it. The story is as much about the bond between Titan and pilot as it is the struggles of war.
Everyone who wants to experience the game's story will be able to do so with or without an internet connection, which wasn't true of the original game.
Titanfall 2 Release Date & Details: Content
Besides the confirmation of the story mode, there are other new elements to get excited about.
For starters, Titanfall 2 will include some enhanced play for pilots, according to a recent trailer. Pilots are the soldiers that gamers control through out their game. Titans, the giant robots that players take control of, are getting some big upgrades too. There are now six different kinds of Titans. Like the Pilots, they too offer some customization.  A grappling hook, more pilot customization and an "deeper" progression system are in-bound too. All of those elements were pretty shallow for Titanfall. 
Titanfall 2's maps will remain free of charge.
Titanfall 2 Release Date & Details: Vanguard SRS Collection Edition
Amazon has already kicked off Titanfall 2 pre-orders. Those pre-orders include Titanfall 2 Vanguard SRS Collection Edition, Standard Edition and Deluxe Edition.
Titanfall 2 Standard Edition costs $59.99 and only includes a copy of the game. The Deluxe Edition includes customization options for each of the game's Titans. There's Nose Art, Warpaint and Camouflages. There's also a Deluxe Call Sign. This version of the game costs $79.99.
Read: Titanfall 2 Vanguard Edition: 5 Things to Know
The most expensive version of the game is Titanfall 2 Vanguard Edition. It costs $249.99. There's a deluxe version of the game, an 8GB flash drive designed to look like a dog tag, a pilot field journal, a scarf and themed patches. The big reason to buy the package is a replica Titanfall 2 helmet that's completely wearable and has some tactical add-on accessories. The helmet has blue LEDs.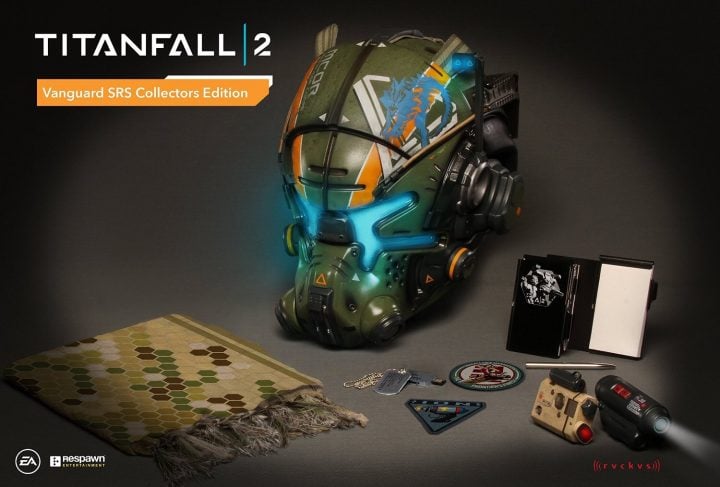 Here's to hoping that Titanfall 2 is everything that Titanfall was. As it's gotten older, Titanfall has gotten infinitely more accessible. It's available within EA's EA Access subscription service at no additional charge. GameStop has used copies of Titanfall selling for $9.99 for Xbox One. New copies of the game are $11.99. EA Access costs $29.99 a year or $4.99 a month.
10 Ways Titanfall 2 May Be Better Than the Original
The Titanfall 2 Campaign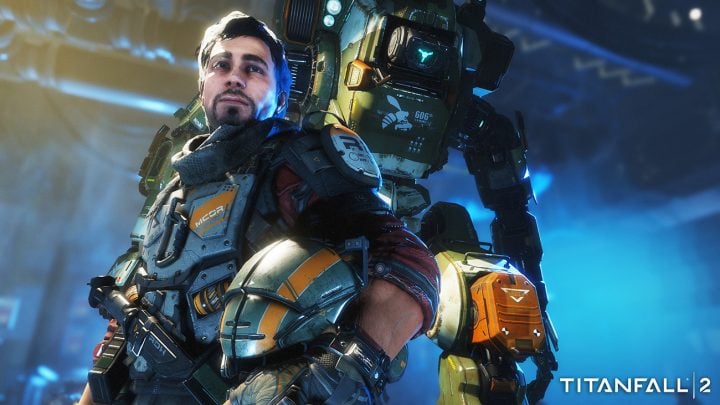 Video games are increasingly becoming more online based. Almost every game has some kind of online component, even if it's just leaderboards. Other premiere first-person shooters feature both a story and a multiplayer mode for folks to play around in. Titanfall was notable in that it completely abandoned the idea of a single player campaign. Instead, Respawn focused on delivering the best online experience it possibly could. The only story in the game came during voice overs in between matches.
It's very hard for some players to connect with a new universe when there's no story. Titanfall 2 will feature a single-player campaign that focuses on the dynamic between a Pilot and the artificial intelligence built into a battle-tested Titan.
The pilot, Jack, is a low-level recruit that's not certified to handle a Titan at all. Circumstances force him and an accompanying Titan AI to work together and finish a mission someone else started.

As an Amazon Associate I earn from qualifying purchases.