Top 10 Galaxy S7 Edge Settings to Change
When you get your shiny new Galaxy S7 or the bigger Galaxy S7 Edge out of the box and get everything setup, there are multiple Galaxy S7 settings to change or features to enable for a better overall Galaxy S7 experience.
These are some of the first Galaxy S7 settings we change on most Samsung devices, and are what we recommend buyers change in order to enjoy their new phone to the fullest, explore all the options and Galaxy S7 Edge settings, and get the most from the phone.
Read: How to Reset a Frozen Galaxy S7 or S7 Edge
Now that the shiny new and improved, water-resistant Galaxy S7 and Galaxy S7 Edge are available around the globe, these are some of the most recommended Galaxy S7 settings to change. It will make things simple, add extra features, improve the Galaxy S7 and more.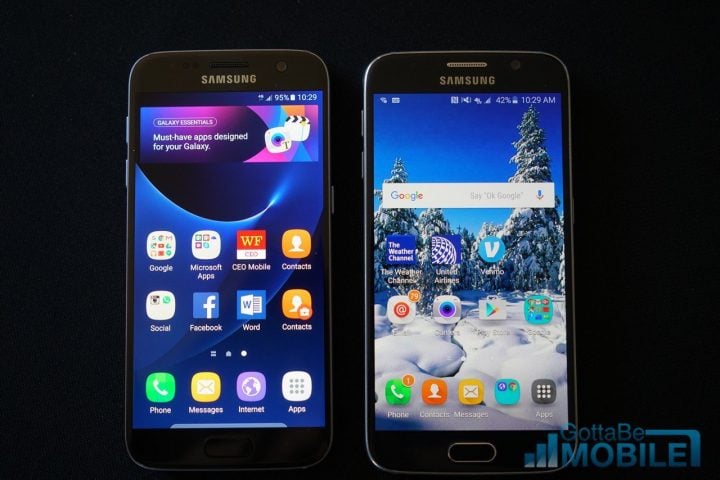 While most Galaxy S7 users have enjoy Samsung devices in the past, this could also be your first Galaxy. Whether that's coming from an iPhone, or even another Android device from Motorola or LG. Exploring these Galaxy S7 settings will help users get familiar with the device, learn where everything is, and get set up for the best experience possible all at the same time.
Almost everything detailed above will improve performance and daily tasks on the Galaxy S7, disable things most users don't need or want, and add additional features to make it the best smartphone possible.
Of course all users should setup the fingerprint scanner, which it suggests during the first boot, customize the quick settings on the notification bar to give you fast access to the camera flash as a flashlight, and more, but these Galaxy S7 settings go further than that. Take a look at everything we recommend below.
If it isn't enabled by default, Samsung's "double tap the home button" to quick launch the camera is possibly our favorite feature. Whether you're in Gmail, browsing the web or even have the phone turned off quickly double clicking the home button instantly launches the camera.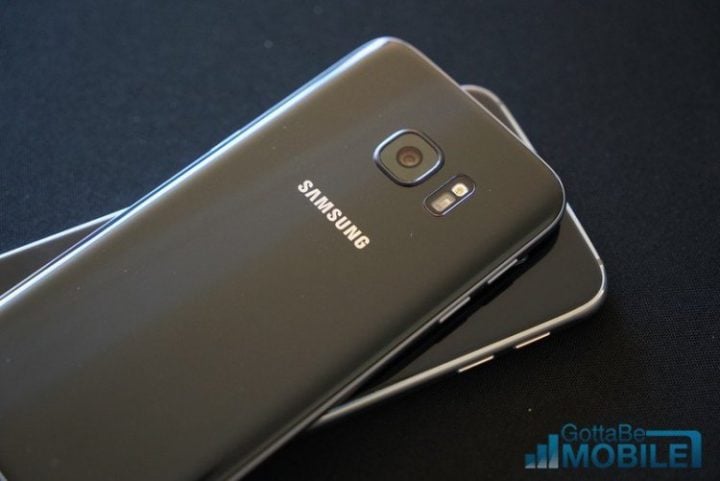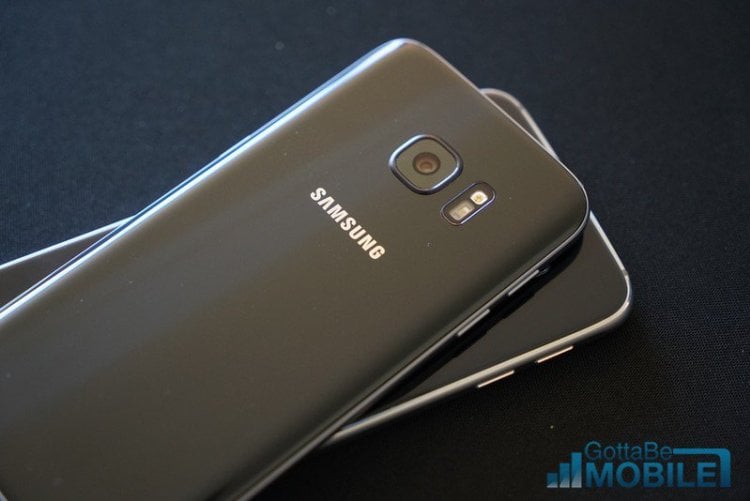 The Galaxy S7 has a new 12 megapixel camera that takes amazing photos indoors and outdoors, and has one of the fastest auto-focuses we've ever seen. Double tap home, instantly focus and snap photos faster than ever before on a smartphone.
If you double tap home and the camera doesn't launch, here's how to turn this feature on. Open the camera, hit the "gear-shaped" settings button in the top corner, and scroll down and tun on "Quick Launch". This is inside the camera app settings, not just the regular settings menu. While you're here turn off camera shutter sounds, and head into "video size" and change the recording from 1080p to something higher if you'd like, or even 4k video recording.
A key feature that returned to the Galaxy S7 is the option to add a micro-SD card for additional storage. We recommend everyone add one, as 32GB isn't very much. Once you toss in a 128GB or even a 200GB micro-SD card, make sure if prompted you select to save photos to the micro-SD card, rather than internal storage.
Head into the camera app, tap settings again, and scroll down to "storage location" and set it for "SD Card" rather than internal storage. Once you start taking tons of photos, and you will, or recording video, you'll want it all going to the micro-SD card and not the 24GB or so that's available out of the box.
Out of the box the Galaxy S7 and Galaxy S7 Edge have something called "Briefing" when you swipe left of the homescreen. This is a news app that curates info from multiple news sources all to one place. It's a nice little option, but very laggy and something I disable on every single Samsung device I own.
Long-press on a blank spot on the homescreen (which lets you change grid size, wallpaper and add widgets) and swipe over to the left which is "Briefing" and turn it off. Now this left side panel will disappear, and owners can drag app icons there to have another page for their favorite apps, rather than the slow and often unused Briefing app taking up space, battery, and slowing performance down.
Do-Not-Disturb is a great feature that everyone should use, and it's easier and more customizable than ever now that the Galaxy S7 runs Android 6.0.1 Marshmallow. Get a good night sleep and don't get interrupted by your phone. I have Do-Not-Disturb to automatically come on at 10:45PM each night, and turn off at 7AM.
Head to Settings > Sounds & vibrations > and scroll down to "Do-Not-Disturb" and turn it on with a set schedule. Owners can even customize it so alarms can still get through (so you aren't late for work) and even exceptions like specific friends or family members can still call or text you, while everything else will be silenced until morning. We highly recommend using this.
During the Galaxy S7 setup process it suggests setting up the fingerprint scanner. It's something everyone should use for a faster experience and improved security. However, once you're done this is another Galaxy S7 setting you should change.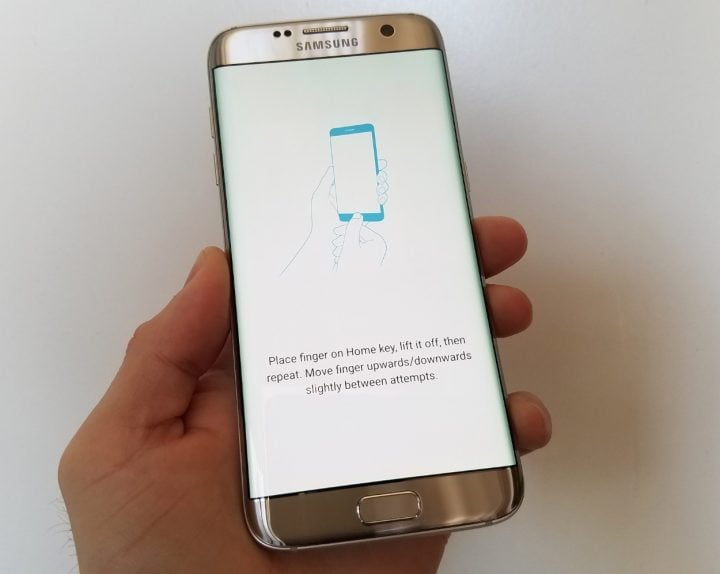 Head into Settings >Lock screen & security > Fingerprints > Add Fingerprint and add three more fingerprints. We'd suggest both thumbs and both index fingers. That way it can be unlocked with either hand while using the Galaxy S7, or with an index finger while the phone sits on a table. Simply follow the instructions and do the same process to teach it all four fingerprints, and you're all set for the future.
Another Galaxy S7 Edge setting you may want to consider is the Edge panel. This is the slide-out tray of options and extra controls on the curved edge of the screen. It's nice to have shortcuts to popular apps or contacts, but many users will never use this either. Some keep it and love the Edge, while others just wanted the bigger screen and extra battery life of the Galaxy S7 Edge.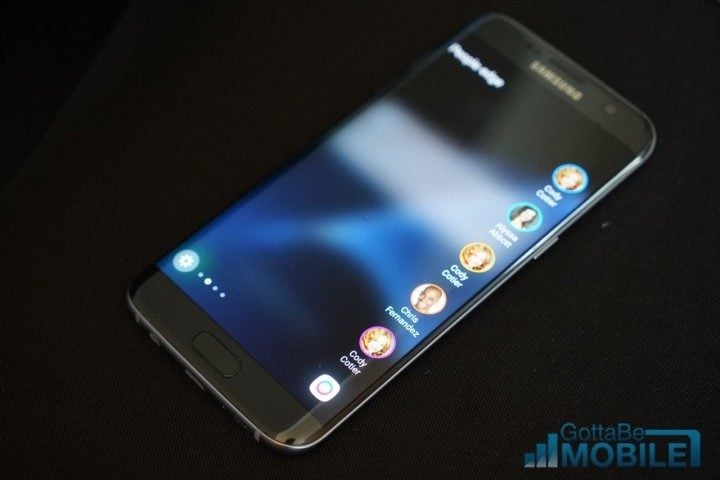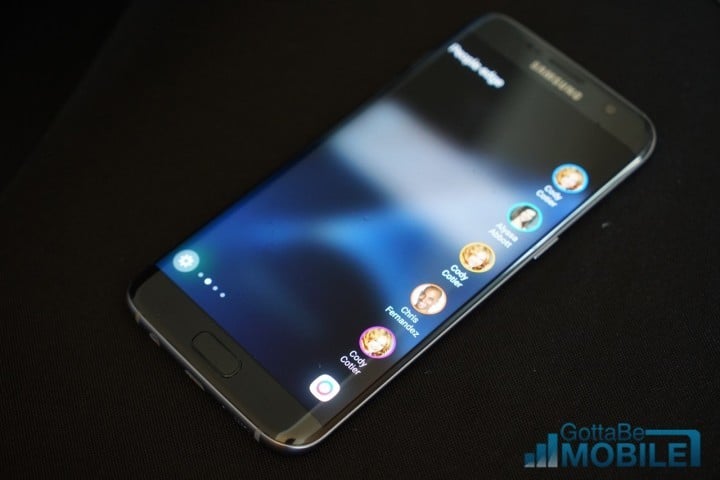 As a result users should swipe the Edge open, hit the gear-shaped settings button, and turn the Edge panel off completely. Or if you plan to use it, customize all the options in here too. At the bottom there is an option called "Edge panel handle settings" where we can change how it looks, the size, or even move it to the left side for those lefties like myself.
When you go into the Galaxy S7 settings menu the first list of settings is called "Quick Settings" and it can be customized. Essentially allowing owners to add all their favorite settings or options they use the most often to be shown here rather than digging through the entire Galaxy S7 settings menu.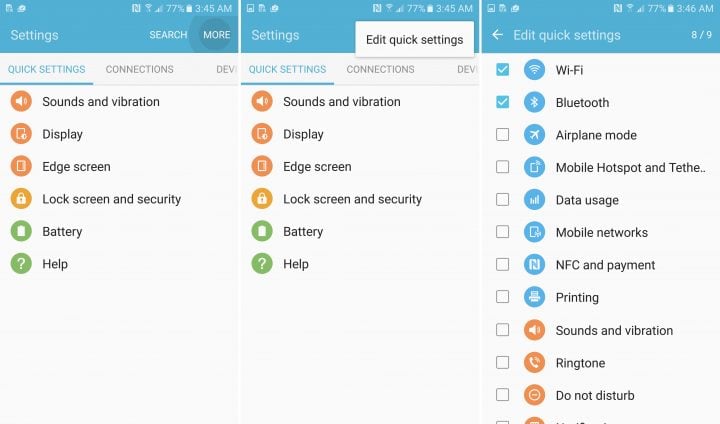 Hit the gear-shaped settings button and tap "More" in the Quick Settings option, then select Edit Quick Settings. We can add nine different options to this, and we'd recommend important ones like WiFi, Bluetooth, Battery Life, Data Usage, Notifications, or whatever you use or need most often. Now all the most important settings are right there at first glance.
Disable Bloatware
Sadly most phones in the United States are loaded with bloatware that take 2-3GB if not more of the 32GB of internal storage. We can't uninstall these and get the space back, but owners can hide or "disable" bloatware on the Galaxy S7 or Galaxy S7 Edge. This way all those Amazon, Verizon, AT&T, or T-Mobile apps splashed throughout the app tray will be gone. We simply disable them all, and they disappear.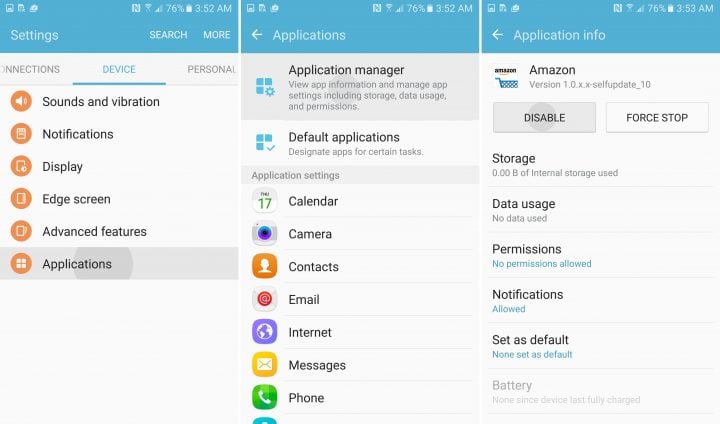 Start by going to Settings > Applications > App Manager > and simply select any and all pre-installed apps and tap "Disable". They'll no longer work, but won't be in the application tray wasting space either. I disabled everything from Amazon, AT&T, AT&T Data Usage Manager, Lookout Mobile Security and a few others. Don't remove too much or things you don't understand, as the phone or certain features won't work right if they're disabled. If you want any back, just go to the same area and "enable" it.
One of our favorite features of recent Galaxy devices is the Samsung Theme store. By default it isn't in the application tray, so head to Settings > Personal > Themes and browse through all the themes. These will completely change the entire look and feel of your Galaxy S7.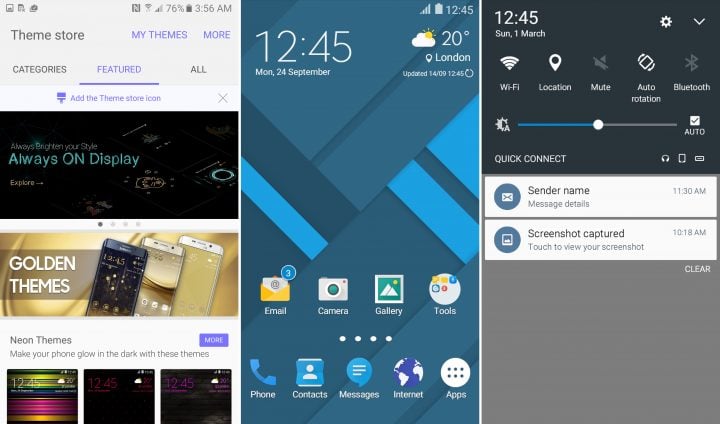 I'm personally using a theme called "Material Blue" by Samer Zayer for $1.39, as it makes the Galaxy S7 look like a stock Android 6.0.1 Marshmallow device similar to Google's Nexus phones. It's one of the most polished themes available. There are countless other bright, colorful, animated, black and white or other options available. In fact, there is something for everyone. Enjoy a unique looking phone, then set it back to "Default" if you want to go back to how things were out of the box.
Turn on NFC and Use Samsung Pay
The Galaxy S7 and Galaxy S7 Edge feature both Samsung Pay and Android Pay. Similar to Apple Pay we can use the phone to pay for stuff all around the United States rather than carrying around a wallet. However, unlike Android or Apple Pay that only works in 5-10% of retail stores that support the feature and have NFC, Samsung's Galaxy S7 can use Samsung Pay, which is what we recommend.
Read: Samsung Pay vs Android Pay: What's the Difference
Samsung Pay uses both the new NFC wireless payment method, and the same credit card swipe-based magnetic strip system that 95% of stores around the United States use. Meaning once you setup Samsung Pay, you can pay for things by tapping your Galaxy S7 and authenticating with a fingerprint in seconds. It's the best mobile payment system in the world, and we'd highly recommend everyone use Samsung Pay.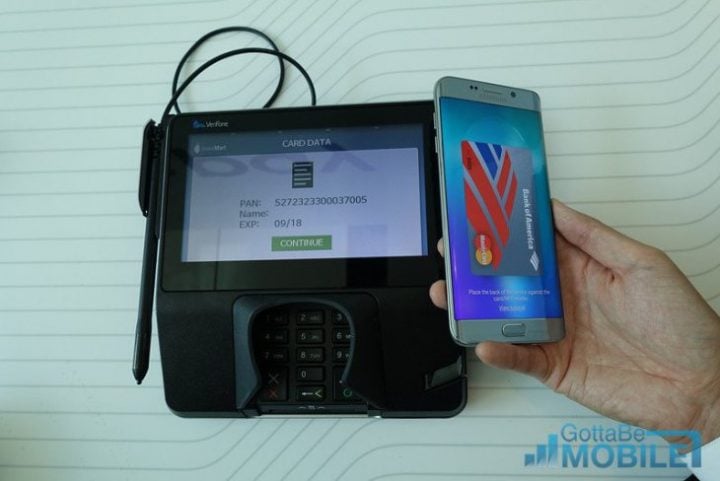 To get started simply follow this How to Use Samsung Pay Guide. It's for the Note 5, but the same rules apply to the Galaxy S7 and Galaxy S7 Edge.
We could go on and on about changing Galaxy S7 settings, but the 10 mentioned above are some of the more important ones. We'd also recommend using Smart Lock so you don't always have to use a fingerprint if your in a trusted place like home or your car, change the default text message app, turn off the Always-on Display feature if it gets annoying, and more. Now that you're familiar with the phone, check out some great cases in our slideshow below.
20 Best Galaxy S7 Edge Cases
Galaxy S7 Edge S-View Flip Cover (Clear)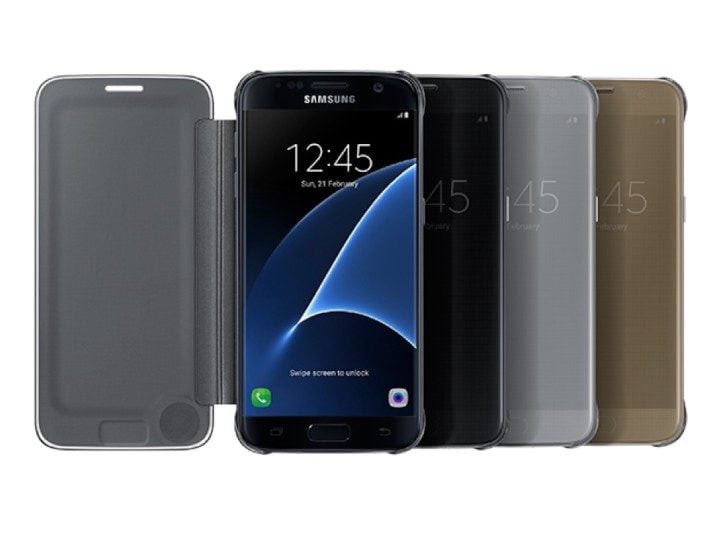 Our first recommendation is the official Samsung S-View flip case. For the S7 Edge, Samsung has three different S-View Flip cover cases. There's the traditional flip cover with a window like previous years, a clear model, and a LED flip case. Our favorite is the clear case, as it will display all the information on the always-on display. This offers a full view of the entire screen even while the case is shut and keeping things safe.
The S-View case gives you quick access to information on the screen at any moment. You can answer a phone call, see the weather or answer phone calls without opening it. It also wraps around all four corners to protect the Galaxy S7 Edge without getting in the way of using Edge screen features.

As an Amazon Associate I earn from qualifying purchases.