Top 9 Earth Day Gadgets: Save Energy, Save Money, Save The Earth
Earth Day is probably the one day out of the year that most people think about the environment, so make it count. Snag a gadget that will make your home more energy-efficient, keep your mobile gadgets powered, or don't add to the horror of landfills.
While you're at it, do a little spring cleaning and get rid of the old gadgets you don't need, anymore. There are plenty of options for recycling, many of which can earn you a bit of extra cash.
Read: Recycle Your Mobile Tech, Batteries and Other Electronics
Power Monkey Extreme Solar Charger [Portable Power]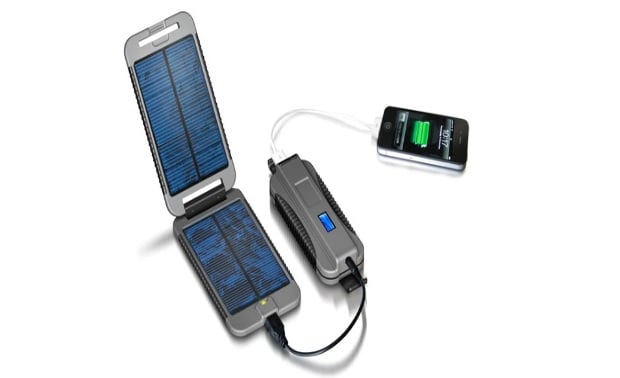 The problem with most solar chargers is that they don't take in enough power from the sun to be really effective when you need them. Or, if they are, they're heavy or cumbersome. Not so with the Power Monkey. This charging system is only 16 ounces and can charge even when it's not super sunny outside. Attach it to the outside of your bag or briefcase while you're out to charge it up. Once full, the Power Monkey can charge smartphones, tablets and other mobile multiple times over. It comes with an impressive array of power tips for many major manufacturers (not just Apple).
---
$189 @ EcoGeekLiving

As an Amazon Associate I earn from qualifying purchases.