Unshackle Your VR Gaming with the Zotac VR Backpack
If you think you would enjoy playing virtual reality games more on your HTC Vive or Oculus Rift VR if you weren't shackled to your Windows desktop by cables and cords, the Zotac VR Backpack is absolutely for you.
The Zotac VR Backpack is a wearable desktop computer. Connect your virtual reality headset to it and you have everything you need to play Eve Valkyrie or Star Trek Bridge Crew for up to two hours on your headset. Zotac hasn't revealed how much the system will cost yet, but it does plan to launch the device sometime in the second quarter of the year. That's anytime before July.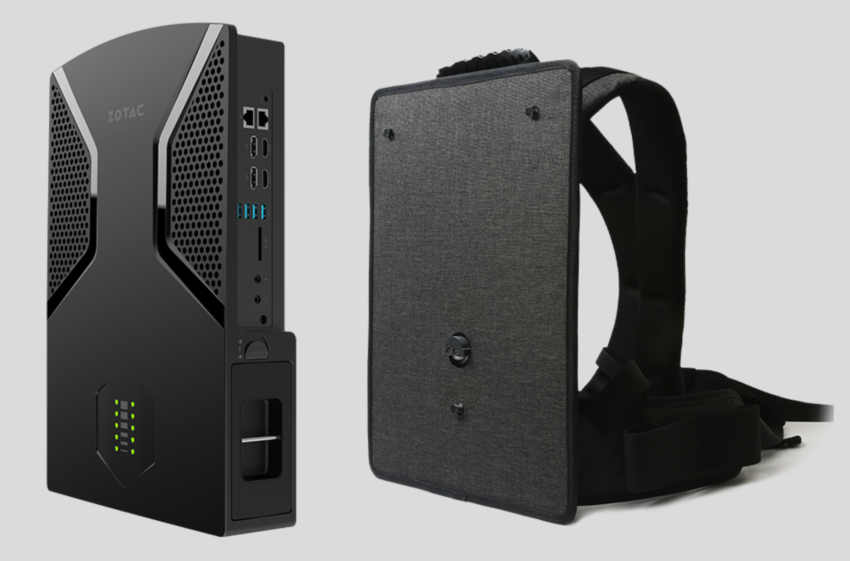 The hardware inside the backpack handles all the processing for your games. Finally, you can freely move around in the real world as you navigate worlds and explore levels using the HTC Vive or Oculus Rift's motion controllers. The version of the system with an NVIDIA GTX 1070 graphics card lets you disconnect its second battery and connect another without ever ending your gaming session. The entire system lasts for up to two hours without fresh batteries.
Read: Oculus Rift VR:  What You Need to Know
When you're not playing a VR game, you can leave the Zotac VR Backpack on your desk and use it as you would any stationary PC. Its backpack straps fully detach from the rest of the system. Everything together weighs 10-pounds, which is acceptable given how well-equipped the PC is for VR gaming.
Zotac will offer the VR Backpack with an Intel Core i7-6700T or Intel Core i7-7700T processor, up to 32GB of DDR4 memory, and a 240GB solid-state drive. Buyers can add a second hard drive to the system with the empty 2.5-inch hard drive bay. Either an NVIDIA GeForce GTX 1070 or GTX 1080 graphics card power each system. Thanks to three HDMI 2.0 ports, two Display Ports, six USB 3.0 ports, Gigabit Ethernet and a memory card reader, you don't have to ever worry that you can't connect your favorite accessories to the system.
8 Best New Xbox One Games Coming in 2018
Sea of Thieves – March 20th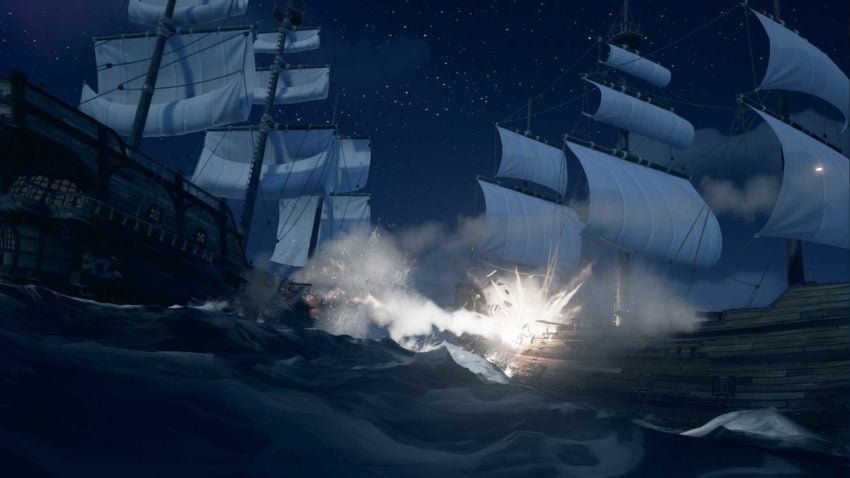 If you've ever thought a pirate's life seemed exciting, Sea of Thieves is a must-buy in 2018.

Developed by Rare, Sea of Thieves is an online role-playing game. You create your own pirate and act as captain or crew of a pirate ship. You're free to explore islands and uncover lost treasures when you aren't firing on or under fire from enemy ships. If you and your crew prefer structure, Sea of Thieves offers that too. Completing quests helps you improve your pirate and ship.


Read: Sea of Thieves Release Date, Details & Features


Sea of Thieves launches on Xbox One on March 20th. Because it's an Xbox Play Anywhere game, buying a digital copy unlocks a copy on Xbox for Windows.