Verizon Deal Pays $650 to Switch from T-Mobile, Sprint, AT&T
Switch from Sprint, AT&T, T-Mobile or another carrier to Verizon and you can enjoy up to $650 per line to pay off your device and any ETF so that you don't need to wait for your contract or payment plan to end before you leave your current carrier for Verizon Wireless.
This morning Verizon announced a new deal that will pay up to $650 for your current device payments or contract ETF so that you can switch to Verizon from another carrier and buy a new 4G LTE smartphone on Verizon.
Shoppers can also stack the switch deal with 2GB of extra data for as long as they are with Verizon on a XL or XXL Verizon data plan.
According to a survey provided by Verizon, "87 percent of T-Mobile customers and 86 percent of Sprint customers who switched back to Verizon within six months of leaving Verizon said "Network quality and performance" was the number one reason they came back."
Read on to see the details of this deal and some of the best Verizon smartphones you can buy with it. Click here to go to the Verizon landing page where you will see the process involved in switching. You can keep your old number and transfer contacts, photos and other important documents.
Users do not need to switch back to Verizon to get this deal, it is open to users who have not been on the carrier before and simply switch to Verizon from a competing carrier.
In the announcement Verizon mentions that this works for a family of four, with up to $2,600 in pre-paid cards that you can use like cash. For this deal to work you need to port your number to Verizon, buy a 4G LTE smartphone on a Device Payment Plan and trade in your old smartphone. The trade in needs to be in working order and it must be worth more than $0. Shoppers must keep the new line or lines active for six months.
The value of the card can be up to $650 depending how much you still owe on your current smartphone or up to $350 depending what your ETF is to leave your current carrier.
Shoppers must provide the last bill from the old carrier to get a Verizon Wireless Pre-paid Visa. This can be used anywhere Visa is accepted. It can take 14 days to get the Verizon Pre-paid Visa after processing, so there is a chance you will need to pay off your old device at the carrier with another means and use this Visa elsewhere.
It is possible to use the Visa to pay your online bill and you can use it at many stores that accept Visa cards.
Shoppers can use this Verizon deal online, in store or over the phone with a Verizon agent. If you go in store the trade in portion can be completed immediately instead of online after you buy your new phone.
Shoppers can buy any 4G LTE smartphone on a Device Payment Plan to be eligible. This includes the iPhone 6s, iPhone 6s Plus, iPhone 6 or iPhone 6 Plus as well as the best Android phones of 2015.
Best Android Phones of 2015
Google Nexus 6P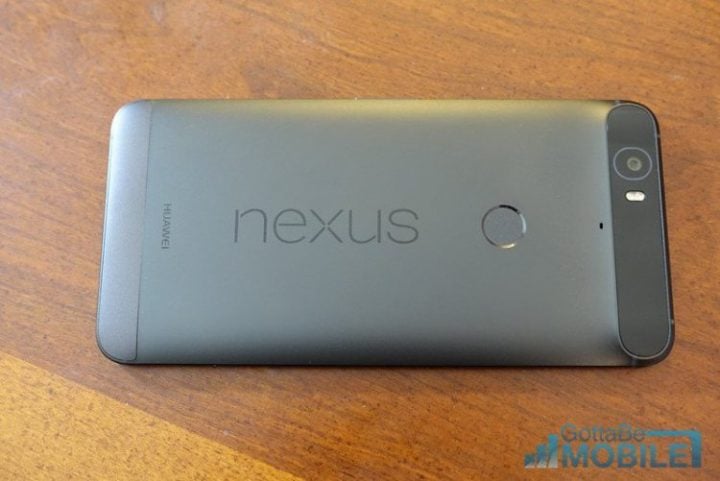 In previous years Google has always delivered a pretty good overall phone, but with a few compromises. Usually its Achilles heel has been poor battery life, or a mediocre camera. In 2015 Google completely changed everything.

The new Nexus 6P (made by Huawei) isn't just one of the best ,it could actually be the best Android smartphone in 2015. It has everything, with no compromises, and is one of the best bigger phones available.


Read: Nexus 6P Review: Google's Finest Android Phone Yet


The Nexus 6P has an aluminum design that stands up to Samsung or Apple, a top-tier 12.3 megapixel camera with a laser auto-focus and dual LED flash, a stunningly fast fingerprint scanner for security, and finally great battery life. On top of that it runs the latest Android 6.0 Marshmallow, all for only $499. Making it not only one of the cheapest, but also one of the best Android phones around.

Nexus 6P Specs

5.7-inch 2560 x 1440 Quad-HD AMOLED Display
8-core Snapdragon 810 processor with 3GB of RAM
32/64/128GB storage (no micro-SD slot)
Android 6.0 Marshmallow
12.3 Megapixel Camera (1.55 um), Laser auto-focus, 240 FPS Slow-mo, more
8 Megapixel front f/2.4 camera
Rear Fingerprint Scanner
Dual front-facing speakers
3,450 mAh battery
Fast Charging
USB Type-C port
Aluminum Design

Perhaps the best two qualities of the Nexus 6P aside from the camera and design, are the huge 3,450 mAh battery with quick charging, and the fact that it will always get the latest version of Android first. Being a Nexus, it gets updates straight from Google and before any other phone on the market. The Nexus 6P works with all carriers in the United States.