Walmart Black Friday: Are 1 Hour Guarantee Items Worth Buying?
65-inch Vizio HDTV Black Friday Deal at Walmart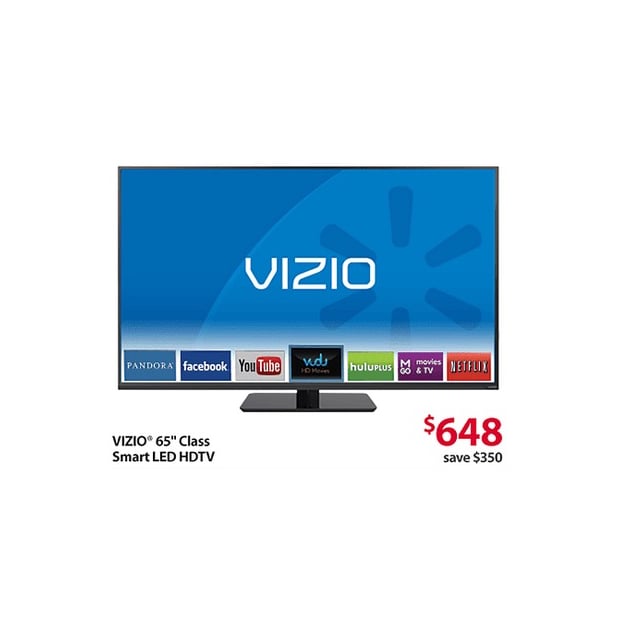 The Vizio D6501-B2 is Walmart's 65-inch HDTV Black Friday deal that is part of the 1 Hour Guarantee, which includes a $350 discount on the popular brand dropping it to $648.
This HDTV deal includes three HDMI ports, WiFi and smart TV features including apps for Netflix, Amazon Instant video, Hulu Plus, I Heart Radio, Pandora and more. There is even connectivity with Netflix and YouTube to your iPhone, iPad or Android devices.
Overall the Vizio D6501-B2 reviews are positive, though not all users are in love with it. You can read reviews for this exact model at Sam's Club. For the size, price and brand this is a great Black Friday deal.

As an Amazon Associate I earn from qualifying purchases.