Walmart Black Friday: Are 1 Hour Guarantee Items Worth Buying?
LG Blu-Ray Player Black Friday Deal at Walmart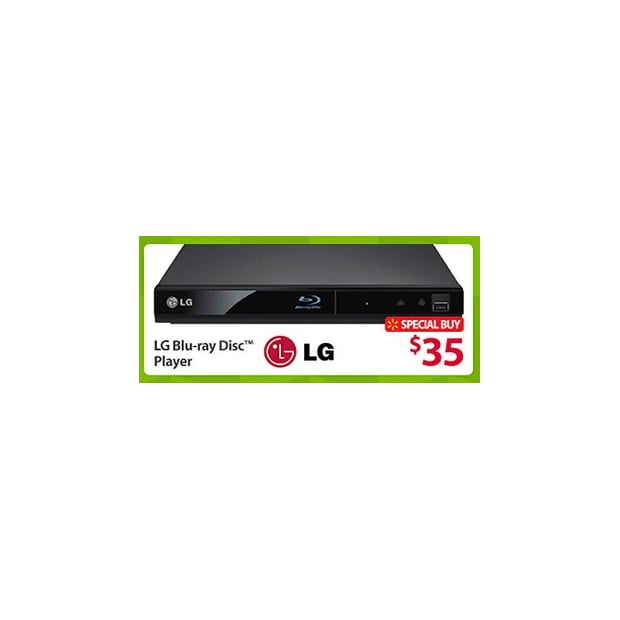 The LG Blu-Ray player in the Walmart Black Friday ad is likely the LG BP135, which earns high reviews on Walmart. It looks like this is the same LG Blu-Rya player we saw Walmart offer last year. You can play Blu-Rays, DVDs and CDs in this player that connects to your HDTV over HDMI.
At $35 this isn't a bad deal, but the savings aren't worth the Black Friday hassles for most shoppers. Instead, you cna spend $10 to $15 more and buy a Blu-Ray player on Amazon and even find one with WiFi. There is a refurbished model of the BP135 for $44.

As an Amazon Associate I earn from qualifying purchases.