Walmart Black Friday: Are 1 Hour Guarantee Items Worth Buying?
Samsung Galaxy Ace Black Friday Deal at Walmart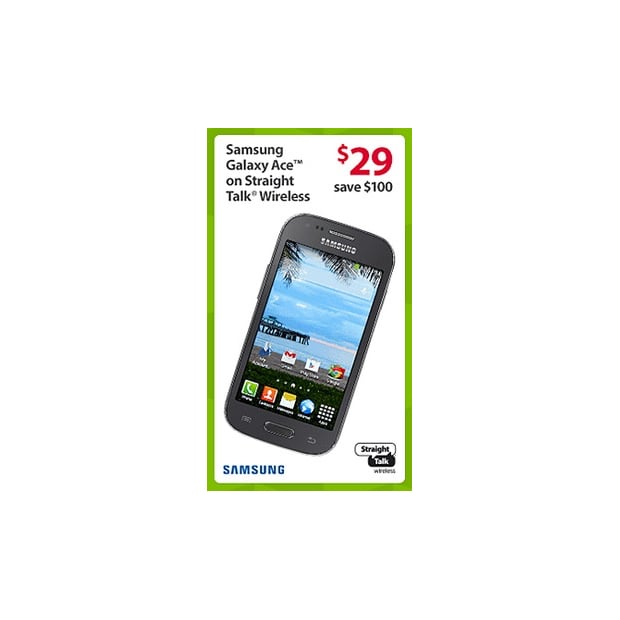 The Samsung Galaxy Ace is not a high-end Android phone, but it is tempting at $29 off contract. This works on Straight Talk Wireless, a carrier that is available through Walmart at $45 a month with unlimited talk and text, plus a workable amount of data. This is $100 off the normal price at Walmart.
Here's the problem with the Galaxy Ace Black Friday deal. You're buying a phone with an old low resolution display, an old version of Android and a camera that is not going to be something to write home about. The front facing camera is only VGA quality, so kiss sharp selfies good buy. There is only 4.86GB of user accessible data, but you can add a Micro SD card to store your photos on. There is also no 4G LTE data connectivity, so everything is going to be slower than you'd see on other new phones.
Your best bet is to skip this deal and look for a used Galaxy S3 for about $100 off contract. It's more expensive, but it's a much better phone. On the upside, most user Galaxy Ace reviews are positive.

As an Amazon Associate I earn from qualifying purchases.