Walmart Black Friday: Are 1 Hour Guarantee Items Worth Buying?
Xbox One Black Friday Deal at Walmart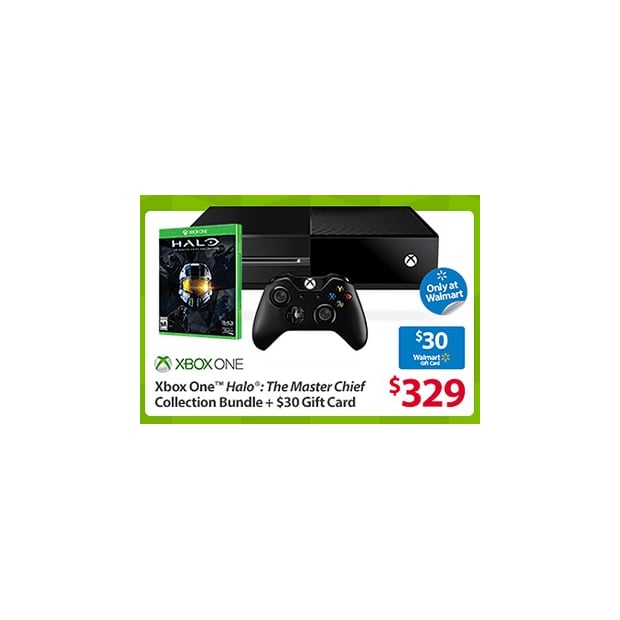 Walmart offers the best Xbox One Black Friday 2014 deal with huge savings on the console. Microsoft chopped $50 off the Xbox One earlier this month and Walmart stacks on another $20 in savings to knock the price to $329. Tack on a $30 gift card and you're essentially down to $299 for a console that sold for $399 last month.
Plus, you get Halo: The Master Chief Collection which includes Halo, Halo 2, Halo 3 Halo 4 and access to the Halo 5 Multiplayer beta. You can't use the gift card on this purchase, but it will come in handy for any other gaming needs.

As an Amazon Associate I earn from qualifying purchases.