Walmart Black Friday: Are 1 Hour Guarantee Items Worth Buying?
RCA 7-inch Google Play Tablet Black Friday Deal at Walmart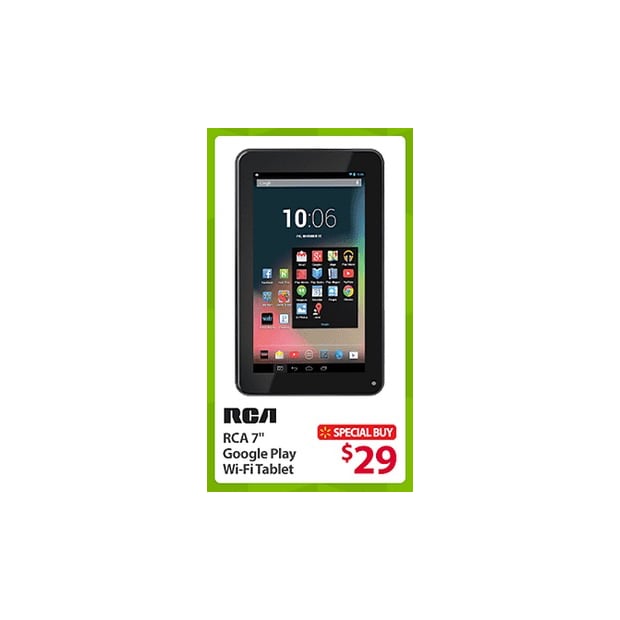 The $29 RCA tablet at Walmart is a deal you need to avoid. A $30 Android tablet sounds wonderful, especially with access to Google apps and services, but many reviews of this cheap tablet mention problems like the tablet breaking after a month or the battery expanding to the point of breakage.
It is tempting to buy a cheap Android tablet on Black Friday, but based on all the reviews for similar 7-inch RCA tablets you should skip this Walmart Black Friday deal.

As an Amazon Associate I earn from qualifying purchases.