Watch Dogs 2: Everything That We Know About The Game
This November, players will once again venture into a world not all that different from our own. Through Ubisoft's Watch Dogs 2, they get the chance to explore what life is lack as a hacker. Watch Dogs 2 will let players feel what it's like to control the flow of information and take on technology companies upsetting the world order. They are treating everyone's private details like a commodity to be traded and sold.
A follow-up to the original Watch Dogs, Watch Dogs 2 takes place in San Francisco and focuses on new series stars. The company is promising fun hacking, impressive gadgets, a huge sandbox and dangerous criminals. It's also hoping to deliver a game that hacking culture will feel is authentic and players will want to visit again and again.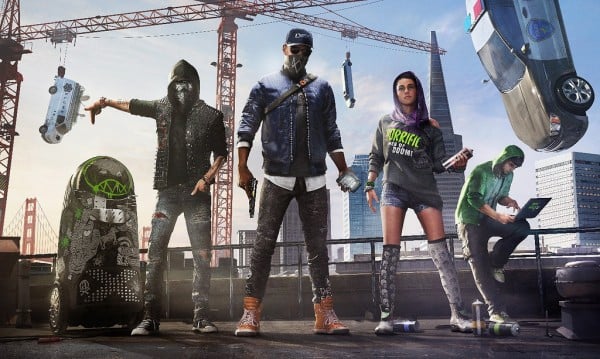 We've learned a great deal since Ubisoft confirmed the Watch Dogs 2 release earlier this year. What Ubisoft has revealed about the game so far points to a title that's more ambitious and more entertaining than its predecessor.
Read: Watch Dogs 2 Release: 7 Ways It's Better Than the Original
Introducing Marcus Holloway
Watch Dogs introduced hacking to the open-world genre and the results were pretty stellar. You could ambush targets using just the right hacks to the city-wide CtOS operating system. Hacking the smartphones of citizens around you let you amass money and resources. The game had a serious flaw though. Its protagonist, hacker Aiden Pearce, was someone almost no one actually liked.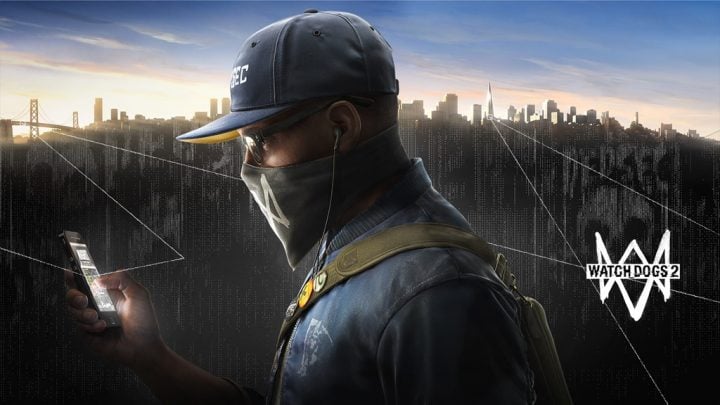 In his place is the younger, more brazen Marcus Holloway. Holloway hails from California. One day, he's improperly identified by the CtOS 2.0 operating system that San Francisco is using to run its municipal services. Because of the incident, Holloway goes on the offensive, taking on huge corporations. These companies may make life easier for millions, but they also make money by trading on information and exploiting the public.
Marcus is more agile than Aiden, lending players some traversal abilities they didn't have before. He's also more fun-loving than his predecessor, it seems.
Going to San Francisco
A focus on hackers and companies that exploit everyday citizens for their information and data can only take place in one location: San Francisco, California.
Chicago was dreary and damp. The San Francisco that Ubisoft has showed off in Watch Dogs 2 release trailers and promotional videos is bright, vibrant and diverse. Early on we saw video of average people on the street going about their delay. The studio showed these to highlight how people and even animals react to Holloway's actions in ways that players should expect.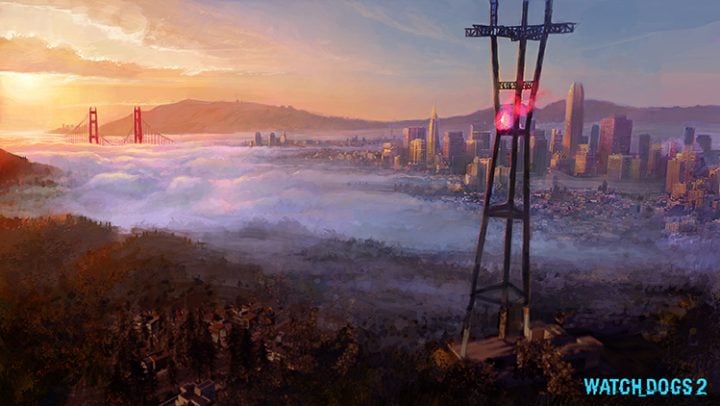 Gameplay videos show Marcus on missions in high-rise buildings. He is there taking down corporate heads and dangerous organizations in the name of his crew and the greater good.
DedSec is No Longer on the Fringe
The crew that Holloway has joined will be very familiar to anyone that play Watch Dogs. It's DedSec, the same organization that acted as a secondary foe in the first game.
DedSec bills itself as a force for change. The organization – at least from what Ubsioft has said about it – doesn't hate technology. It is worried about what the companies that populate Silicon Valley are doing with it. Every one is so busy sharing their location, status updates and personal details that they aren't keeping an eye out for ulterior motives. Sitara, Josh and the Wrench form the core of DedSec's San Francisco outfit.
Bloom, Invite and dozens of other companies inspired by real-world conglomerates will feature into the world of Watch Dogs 2. With DedSec's help and the public behind the cause, players will bring their empire to its knees.
Early promotional material for Watch Dogs 2 seems to have been missing one key member of the DedSec team. We don't know if Aiden Pearce will make an appearance. We do know that the trucker hat wearing career hacker from the first game, T-Bone, will turn up in San Francisco. He surfaces in a new story-related trailer for the game that's out this week. He assisted Pearce's efforts in Chicago.
Co-Operative Play
Co-operative play is a place Ubisoft fell pretty short with the first Watch Dogs game. Players could venture into each other's worlds, but only to hack them for in-game experience.
Watch Dogs 2 empowers players to do its missions together. This game also includes the direct competitive play that the first game had. That is, players can hack into each other's games for bonuses. They have to use everything at their disposal to avoid letting rivals complete their hack.
More Gadgets & Hacking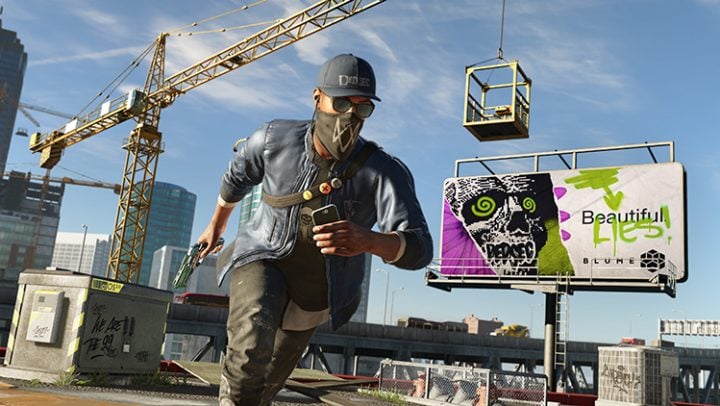 Holloway and the DedSec team employ some very, very nice tricks in their efforts.
As a melee weapon, Holloway has a pool ball with a rope running through it. His attacks pretty much devastate the average thug or armed guard. For more sophisticated encounters, Holloway employees the use of firearms, just as his predecessor did.
One big improvement with this game is in the hacking. Aiden Pearce could hack cameras, barriers, bridges, locks and road blocks. In Watch Dogs 2, players can do a lot more. Cars in San Francisco can be hacked and remotely driven. That makes for a nice distraction. A flying drone helps players see where they wouldn't normally be able to, then start a sophisticated hack from there. Marcus has even learned to hack into the police network, letting him identify other people as a temporary distraction.
Read: Watch Dogs 2 Pre-Orders – Which Edition Should You Buy?
We'll definitely learn more about Watch Dogs 2 as we get closer to its mid-November release date. The game will anchor Ubisoft's holiday line-up, acting as its main focus for Xbox One, PS4 and Windows PC gamers during the most important shopping season of the year.
Xbox One and PS4 users can expect the game on November 15th. The PC version of the game has been pushed back to November 29th.
Watch Dogs 2 Release: 8 Ways It's Better Than the Original
The New Lead Character of Watch Dogs 2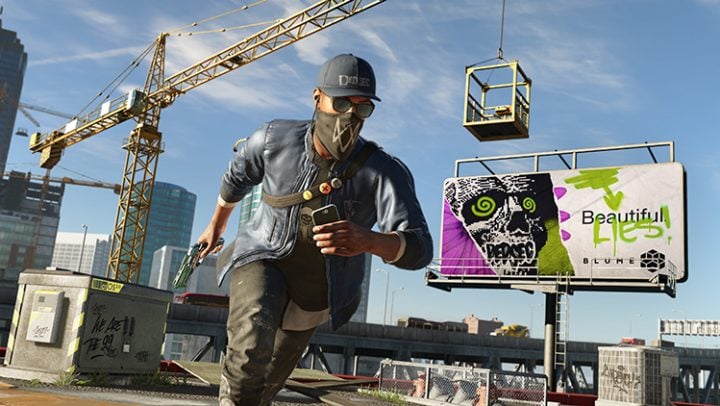 Watch Dogs 2 focuses Marcus Holloway. Like Pearce, Holloway is a skilled wizard with any PC of piece of technology. CtOS 2.0 incorrectly identifies him as a wanted fugitive, highlighting just how dangerous it is to have one piece of software and one company controlling what happens in an entire city. According to Ubisoft, Holloway decides to go on the offensive and venture out from his home in Oakland to take on the shadowy forces behind CtOS 2.0 and other tech companies doing whatever they want to with the public's data. Marcus belongs to DedSec, the same hacking group from the first game. Players are to recruit the public to DedSec's cause, allowing them to gather more resources and be an even bigger thorn in the establishment's side.
Marcus is more agile than Pearce. Players are able to leap across objects and buildings and chain together moves. The change adds a bit of vertical play to the franchise, which was sorely missed in its last outing.

As an Amazon Associate I earn from qualifying purchases.