Watch Dogs 2 Pre-Orders: Which Edition Should You Buy?
The rumors were true; video game publisher and developer Ubisoft is benching the Assassin's Creed franchise this year. In its place the company will launch Watch Dogs 2, a direct sequel to the open-world franchise that it launched in 2014.
The original focused on hacking an operating system effectively running the entire City of Chicago. Watch Dogs 2, also has hacking mechanics, but they are enhanced. Gamers play as Marcus Holloway, a member of the DedSec hacking group. DedSec is trying to force the less technology-friendly denizens of San Francisco, California into understanding the dangers involved in giving away their data to private companies with their own agendas and motives. Through single-player and co-op missions, players help gain support for DedSec's cause. Everything is hackable with a tap on Marcus' phone. Players can hack the electrical system, other smartphones, the communication system and even steer cars remotely. When those methods don't work, Marcus whips out his Thunderball, a pool ball tethered to a rope that does some serious damage.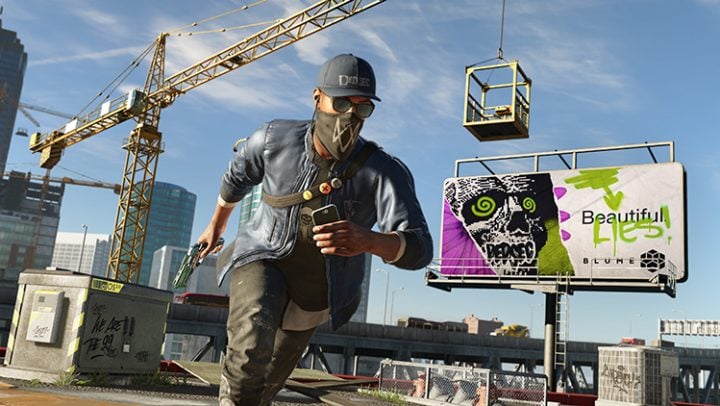 Ubisoft confirmed that Watch Dogs 2 is launching this fall for owners of modern consoles. At the same time, the company kicked off Watch Dogs 2 pre-orders so that anyone really excited for the game can make their purchase right now.
Watch Dogs 2 Pre-Orders: Release Date
Watch Dogs 2 launches on all three modern gaming platforms on November 15th, 2016. Xbox One, PS4 and owners of Windows PCs will be able to purchase the game through whatever platform they prefer or from a retailer.
Watch Dogs 2 Pre-Orders: Editions
Watch Dogs 2 pre-orders are complicated. Which version of the game you go with depends on a few factors. First, ask yourself if you really think you'll want any extra content for the game. If so, you may want to look into purchasing a version of the game that has a season pass. Second, if you're really a hard core fan, do you want a collector's edition version? Finally, which platform do you want to play on? That last bit is particularly important with Watch Dogs 2 pre-orders since the game has co-op. You'll want to go with the platform that most of your friends have.
Watch Dogs 2 Standard Edition costs $59.99 for Xbox One, PS4 and Windows PCs. This version of the game gets you nothing other than the base experience and any pre-order extras that retailers plan to offer.

Watch Dogs 2 Deluxe Edition includes two character customization packs for $69.99. That's on top of the base game. It's available on Xbox One, PS4 and Windows PCs too.

Watch Dogs 2 Gold Edition layers in the Watch Dogs 2 Season Pass, the base game and all the other extras. What you're buying with it is access to every piece of content that's released for the game after launch.  This version costs $99.99.
Watch Dogs 2 Collectors Standard Edition for $109.99 includes a basic copy of the game for PC, Xbox One or PS4, plus a remote control robot taken straight from the game's story. Holloway uses robots and drones to take on his enemies when the situation calls for it.
Watch Dogs 2 Collectors Deluxe Edition includes the same things that the Collector's Standard Edition does, but adds in the personalization packs. It costs $119.99.
The most expensive version of the game is Watch Dogs 2 Collector's Edition Gold. It comes with the robot, the season pass, the base came and the customization packs for $149.99. Only the console versions will get physical copies at retailers; PC owners will need to purchase a digital download, it seems.
Amazon, GameStop and the UPlay Store all have their Watch Dogs 2 pre-orders available now.
Originally, Wrench Jr. Robot Editions of the game were going to come to all territories, but supply issues changed that, according to this community post on the Watch Dogs Reddit. For now, Australia and the European Union won't get Collector's Edition with Wrench Jr. Robot.
Watch Dogs 2 Pre-Orders: Season Pass
Ubisoft recently revealed that the Watch Dogs 2 Season Pass would cost $40 on its own. Buyers get the T-Bone Content Bundle, Human Conditions Mission Pack, No Compromise Mission Pack, Root Access Bundle and the Psychedelic Pack.
Read: Watch Dogs 2 Season Pass: Pricing & Details
Watch Dogs 2 Pre-Orders Bonus
Individual retailers aren't offering pre-order bonuses this time around. This means that you won't have to choose between different retailers just to get your hands on a specific extra. That being said, Ubisoft is offering a pre-order bonus of its own.
Anyone that pre-orders the game, anyone at all gets those aforementioned Zodiac Killer bonuses. Zodiac was a notorious murderer, who killed people in the state during the 1960s. He was never arrested and convicted of his crimes. The Zodiac Killer in Watch Dogs 2 is a copycat, a person reenacting those murders for their own sick pleasure. Holloway uses the tools at his disposal to track down the new Zodiac Killer and end his spree.
The free mission is simply a lure for anyone that's thinking bout purchasing the game used. Only new copies of the game will have the necessary code, meaning used players will need to purchase the mission outright to experience it.
Sony has locked down some exclusive extras for owners of its PS4 console as well. Anyone that places a pre-order for the game through the PlayStation Store gets access to the San Bruno Radio Tower. It offers co-op mission opportunities, the company confirms on its PlayStation Blog. Users also get an Engineer Suit and the ScoutXpedition mission. A special neon Bitflip outfight is exclusively available to PlayStation Plus gamers that pre-order the digital PS4 version. PlayStation Plus is the company's online gaming subscription service.
Ubisoft will definitely have more to say about Watch Dogs 2 as we get closer to the holiday shopping season and its final release.
Watch Dogs 2 Release: 8 Ways It's Better Than the Original
The New Lead Character of Watch Dogs 2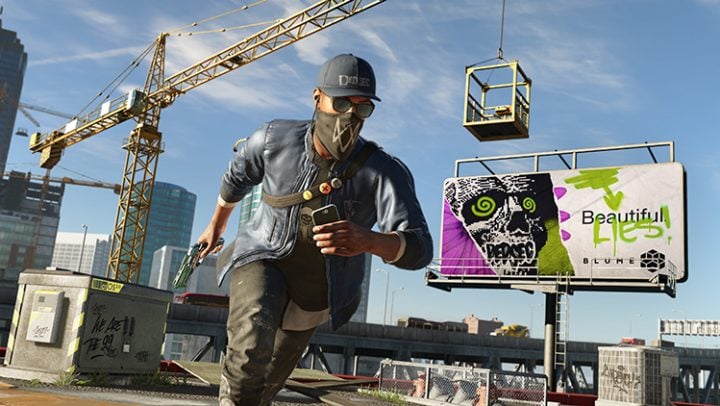 Watch Dogs 2 focuses Marcus Holloway. Like Pearce, Holloway is a skilled wizard with any PC of piece of technology. CtOS 2.0 incorrectly identifies him as a wanted fugitive, highlighting just how dangerous it is to have one piece of software and one company controlling what happens in an entire city. According to Ubisoft, Holloway decides to go on the offensive and venture out from his home in Oakland to take on the shadowy forces behind CtOS 2.0 and other tech companies doing whatever they want to with the public's data. Marcus belongs to DedSec, the same hacking group from the first game. Players are to recruit the public to DedSec's cause, allowing them to gather more resources and be an even bigger thorn in the establishment's side.
Marcus is more agile than Pearce. Players are able to leap across objects and buildings and chain together moves. The change adds a bit of vertical play to the franchise, which was sorely missed in its last outing.

As an Amazon Associate I earn from qualifying purchases.