Watch Dogs 2 Release Date & More Confirmed
No matter where you are on the spectrum of gamers that liked or didn't like Ubisoft's Watch Dogs, the Watch Dogs 2 release is interesting. The first game in the series had some unique ideas about hacking culture and the rise of integrated technology that bad guys could penetrate and use for their own goals. The Watch Dogs 2 release date that Ubisoft confirmed recently should have everyone excited.
Will Watch Dogs 2 have a more interesting story than the original? How have the hacking mechanics involved since the last time we were collectively invited into the Watch Dogs universe? What unique upgrades will a new main character bring to the experience that Aiden Pearce just couldn't offer?
Here's all the Watch Dogs 2 information Ubisoft has offered up so far.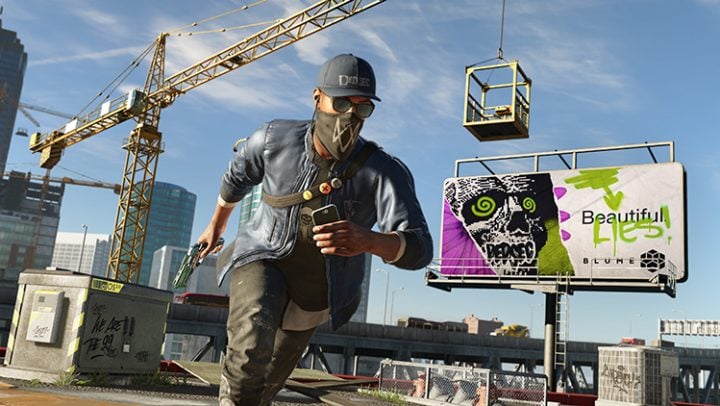 Watch Dogs 2 Release Date
As rumors predicted, the Watch Dogs 2 release will fill in the gap left by Ubisoft giving the Assassin's Creed serious some time off. The official Watch Dogs 2 release date is November 15th for Xbox One and PS4 and November 29th on PC.
One important thing to note ahead of the Watch Dogs 2 release date is a change in supported consoles. Watch Dogs offered support for Xbox 360 and PS3. It launched in 2014, just after the Xbox One and PS4 became available. New Watch Dogs 2 release date details confirm that it won't be making it to older consoles. You'll need an Xbox One, PS4 or Windows PC to play the game.
Watch Dogs 2's New Character
Aiden Pearce is gone, in his place Ubisoft offers up the chance to be Marcus Holloway. Instead of running the streets of Chicago, players get to treat San Francisco as their playground. The city recently installed an upgraded version of CtOS that Chicago had for Watch Dogs. This new version controls traffic signals, barriers and connects to smartphones. It is also used for law enforcement. Holloway gets misidentified by CtOS. Unfortunately for CtOS maker Bloom, Holloway is skilled enough to game the system and joins a hacker group to take it down.
Ubisoft says that the world is more vibrant and alive than it was with the original game.
Watch Dogs 2's New Weapons
Marcus is more athletic than Pearce; players can climb across rooftops and hop across obstacles. He uses a mix of robots and hacking from the first game to meet his ends. The missions offer up the opportunity to be stealthy or go in firing.
Holloway will carry some firearms, but won't have a club. He takes down foes with something called a Thunderball. The Thunderball is a pool ball with a rope run through it. The game has a Taser too. Guns can be fired from moving cars.
An RC car and a quadrocopter feature heavily in the stealth gameplay. Cranes and machinery scattered around the environment can be hacked and turned into weapons too.
Watch Dogs 2 PC Specifications
After revealing a delay for the PC version of the game, Ubisoft announced the Watch Dogs 2 PC specifications. There's nothing in them too surprising, but buyers on the platform should be aware of them before purchasing the game.
Only Windows 7 Service Pack 1, Windows 8.1 and Windows 10 are supported. There's no Mac version of Watch Dogs 2 on the way. The game requires 50GB of storage, plus broadband connectivity for multiplayer.
To get the minimum game experience gamers need a 2.5GHz Intel Core i5 2400S processor or better. 6GB of RAM is the minimum the game will handle well with. Finally, PCs need an NVIDIA GeForce GTX 660 graphics card with 2GB of RAM or better. On the AMD side, that translates to an AMD Radeon HD 7870 graphics card with 2GB of RAM or better.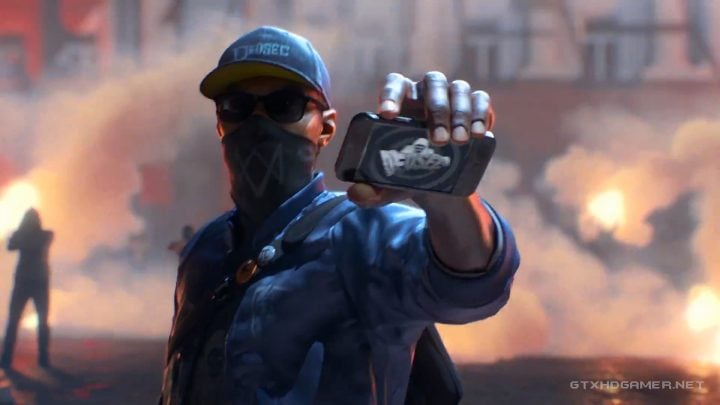 For the best experience possible, the requirements are a bit loftier. A 3.2GHz Intel Core i5 3470 or 3.9GHz AMD FX 8120 is recommended. So is 8GB of RAM and the NVIDIA GeForce GTX 780 with 3GB of RAM, NVIDIA GeForce GTX 970 with 4GB of RAM, NVIDIA GeForce GTX 1060 with 3GB of RAM or better. The AMD Radeon R99 290 with 4GB of RAM is also recommended.
PC users get better reflections, headlight shadows, more detailed options and support for 4K displays. The game doesn't have any cap for frames per second. Multiple monitor support is present too.
Watch Dogs 2's New Hacking
Marcus can hack smartphones, just like his predecessor. New to this game is the ability to hack smartphones in mass as a huge distraction. Every non-playable character's personal information is modifiable too, allowing for another great distraction. Through changing records, Marcus can dispatch police officers as a distraction. CtOS 2.0 also gives him the ability to hijack and remotely steer vehicles.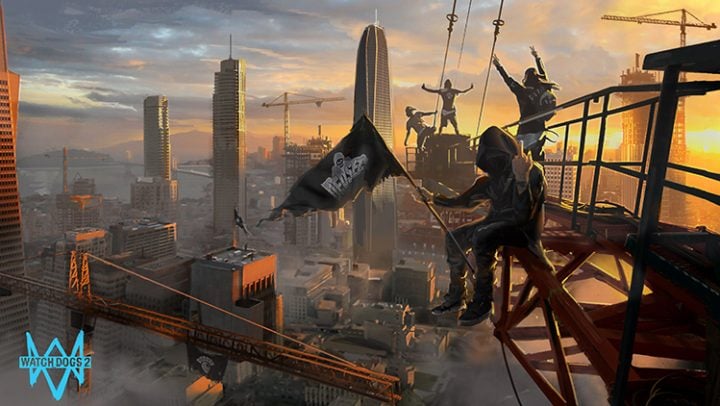 Watch Dogs 2 Has Multiplayer
The multiplayer hacking system from the original game is returning for Watch Dogs 2. This mode allows players to join each other's worlds and hack them for experience and extras. Joining it is co-operative play, giving players the ability to team up inside the game world and do missions together.
Watch Dogs 2 Pre-Orders Are Available Now
Ubisoft kicked off Watch Dogs 2 pre-orders soon after it confirmed the release date. Now anyone can place a pre-order with their preferred retailer, including Amazon, GameStop and Best Buy. The Xbox Store and PlayStation Store are offering digital pre-orders too.
Read: Watch Dogs 2 Pre-Orders: Which Edition Should You Buy?
Those that buy the game ahead of release get a Zodiac Mission free of charge.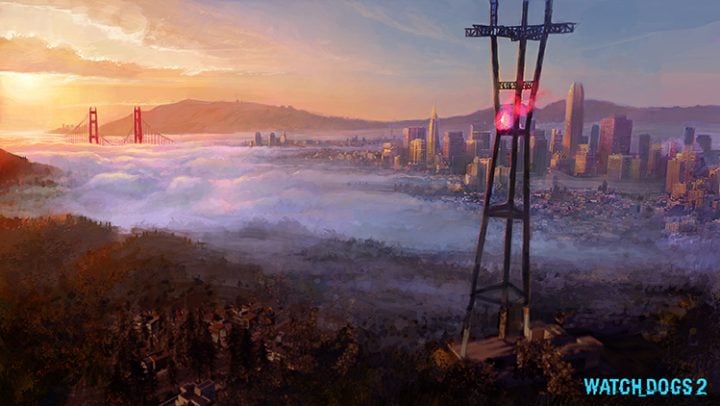 All told, the Watch Dogs 2 release date will be a watershed moment for Ubisoft. The company spent millions developing the original game. It sold well, but was critically panned for its story and aspects of its game play. Ubisoft greenlit a sequel to the franchise anyway, betting that gamers wanted to revisit the mechanics, even if they weren't too thrilled with the original's final offering.
Watch Dogs 2 seems to have all the raw ingredients for a successful run, specifically given the success of similar titles, like Grand Theft Auto 5 and Grand Theft Auto Online.
We'll find out soon if the company's bet pays off.
Watch Dogs 2 Release: 8 Ways It's Better Than the Original
The New Lead Character of Watch Dogs 2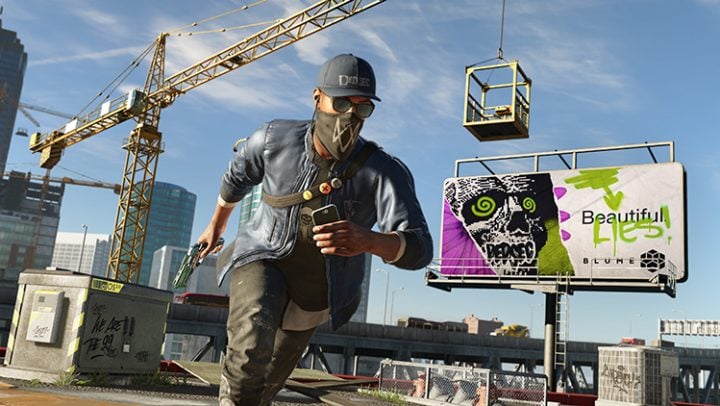 Watch Dogs 2 focuses Marcus Holloway. Like Pearce, Holloway is a skilled wizard with any PC of piece of technology. CtOS 2.0 incorrectly identifies him as a wanted fugitive, highlighting just how dangerous it is to have one piece of software and one company controlling what happens in an entire city. According to Ubisoft, Holloway decides to go on the offensive and venture out from his home in Oakland to take on the shadowy forces behind CtOS 2.0 and other tech companies doing whatever they want to with the public's data. Marcus belongs to DedSec, the same hacking group from the first game. Players are to recruit the public to DedSec's cause, allowing them to gather more resources and be an even bigger thorn in the establishment's side.
Marcus is more agile than Pearce. Players are able to leap across objects and buildings and chain together moves. The change adds a bit of vertical play to the franchise, which was sorely missed in its last outing.

As an Amazon Associate I earn from qualifying purchases.