What To Do If You Forget Your Android Password or Pin
In this guide we'll explain what to do if you forget your Android password, pin or pattern. Our smartphones and tablets are very secure these days especially with the rise of fingerprint scanners. As a result, passwords or pin codes aren't used as often. If you forgot yours we may be able to help.
At the same time, fingerprint scanners mean we use our password or pin less than before. And as a result some may forget it. Don't worry though, your phone isn't useless if you forget your password or pin. We can reset it, bypass the code, or wipe the device and get back in.
Read: How to Find a Lost or Stolen Android Smartphone or Tablet
Over the years Google has continued to improve the security of our Android devices. In 2017 resetting a password or pin isn't as easy as it used to be. However, there are tools available. Especially for owners who are proactive and take a few important steps ahead of time. We'll cover that and more below.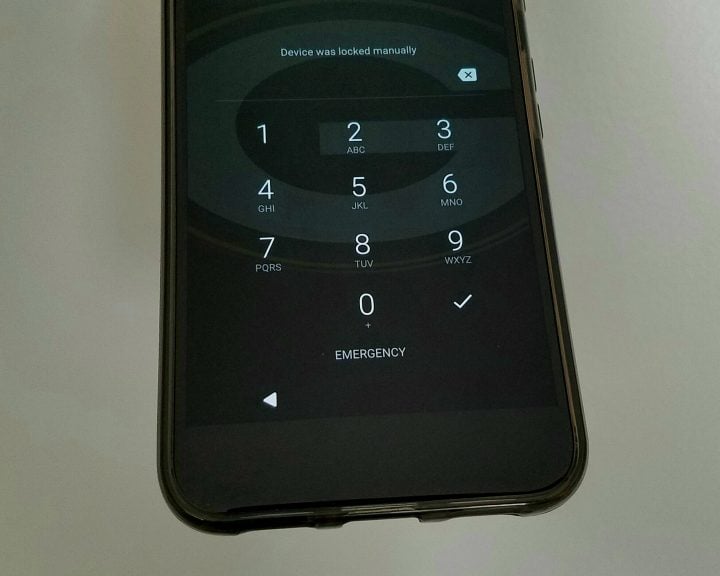 First things first, use tools like the Android Device Manager by Google or Find My Mobile from Samsung. These are crucial in terms of saving a smartphone that is lost, stolen, or you forget a password. Both have multiple features that can be a life-saver.
How to Reset Your Android Password or Pin
As long as you remember your Google account's username and password, you have options. Almost every Android device uses a Google account, for the best experience, meaning nearly all users should have one linked to their device. This is the most important step.
Reset Password or Pin with Android 4.4 and Below
The easiest way to fix things if you forget your Android password, pin, or pattern is for those using Android 4.4 KitKat or older. However, most devices are running a more modern version than KitKat, so this only applies to select few users.
If your device runs Android 4.4 KitKat or older the system has a tool built-in to reset a password. Sadly, Google removed this feature in Android 5.0 Lollipop and newer.
In order to find this built-in feature simply enter the wrong password or PIN five times on the lockscreen. The device will say you've entered it wrong too many times, and offer up a reset. Users can look for a button that says"Forgot pattern," "forgot PIN," or "forgot password" under the login area. As shown in our photo above.
From here simply enter your Google account information and password, follow the instructions and change your device password, pin or pattern.
Android 5.0 Lollipop and Newer
Everyone using Android 5.0 Lollipop or newer, which should be most, don't have the same luxury as above. Almost all recent devices are running on Android 6.0 Marshmallow or 7.0 Nougat these days. Don't worry though, we still have some potential solutions for you.
First up is Samsung Galaxy or Note and tablet owners. Since Samsung's the most popular manufacturer, millions of people own their devices. As long as you have a Samsung account, simply go to their helpful Find My Mobile website and login. This works similar to Apple's Find My iPhone.
Once you sign in to your Samsung account and select which device you're looking for, the options will be presented on the right side of the screen. Now just use the "Unlock my screen" option to remove your device's lock screen password remotely.
Alternatively, Samsung has options to make it ring if lost, lock (or relock and choose a security measure) to prevent theft. And finally there's a choice to remotely erase everything.
Hit the middle option highlighted above, to lock your Samsung device. Owners will have the option to choose a new password, pattern or pin method. Other popular manufacturers may have a similar features and tracking sites for their devices.
Android Device Manager
As an alternative for those who don't have a Samsung account or are using another device, Google offers a similar feature for any and all Android users. It's called the Android Device Manager. Simply visit the Android Device Manager website, login to your gmail account, and follow similar steps to the Samsung method above.
Google's system will replace the current lockscreen with a password lock. Additionally owners can add a recovery message or number in case the device is lost. However, it appears that if you have a current lockscreen PIN, the Android Device Manager won't actually replace it with a password.
You can however, head into the Android Device Manager and hit "Erase" to completely erase a device. This will delete everything off of your phone, including a password or pin. You'll be able to setup the phone like it's new, following the "erase" which isn't the best scenario. Furthermore, most of your device is backed up by Google and can quickly and easily be restored.
Factory Data Reset Method
If none of the options above worked for you, there is one more step. This is similar to hitting erase in the Android Device Manager, or wiping your device on Samsung Find My Mobile. Owners can boot their smartphone or tablet into recovery mode, and perform a factory data reset. This will erase everything, including any password or pin lock.
As we said above, most modern devices sync to the cloud and backup most of your important information. Like apps, text messages or photos. So resetting the device and starting from scratch isn't as bad as it sounds. Just a little time-consuming.
The easiest way to perform a factory reset is with the Android Device Manager. If that isn't installed, boot into recovery or safe mode and select it from the menu.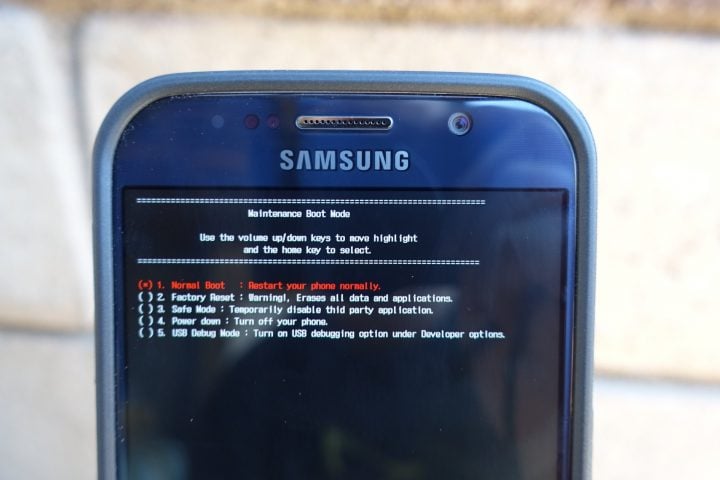 To reboot into recovery one must turn off the phone, then reboot while holding a series of buttons at the same time. It differs by device, and a quick Google search to boot into recovery mode is the best way to find out how.
For example, Samsung Galaxy phones need to be turned off. Then press and hold volume up, power, and the home button simultaneously. Hold until you see blue text that says "rebooting recovery…" at the top. From here use the volume keys to scroll down to "Factory Reset" and reset your device. Most devices have a similar method for booting into recovery, and Google has a big list of them right here.
Other Methods
As we said earlier, each manufacturer may have other methods available for owners. Check your to find out more information. At the end of the day it's a good idea to have this information ahead of time, and install the ADM on any device you own.
Users can also temporarily get around this problem by using "Smart Lock" which debuted on Android 5.0 Lollipop. By using trusted places, devices, or connections, the operating system bypasses any lockscreen method. If setup you won't need the password or pin while at a trusted place like home or work, or connected to accessories.
It's a last resort, but one more way for owners to potentially access their device if they forget their password. At least long enough to backup their phone before doing a full factory reset.
In closing, everyone needs to know that our devices are more secure than ever before. Privacy and security are a top priority at Google, which is why forgetting a password or pin can be such a challenge to overcome. Give any of the steps above a try, and good luck.