Why the iPad Beats Android Tablets in Church
When it comes to using a tablet to run a church service the iPad is a clear winner.
Bryan Faulkner serves as the technical director for his church and describes himself as an Android fan, but not a fanboy. When his church bought him a tablet to do his work, he eschewed Android and went iPad because of the apps available on iPad but not Android.
Read: ESPN Reporter Uses iPad to Report from NASCAR Pit Row
A church technical director oversees the sound, lighting and visual technology used by many larger congregations in less traditional churches today.
By default I'm not only the pastor at my church, but I'm also the technical director because I'm the only person that knows about all three of those areas. Knowing what I know about Android tablets and the iPad, I agree with Bryan's post over at Pocketables.
Our needs are simpler than his, it seems, but only an iPad really offers all that churches that use technology in worship need if they plan to control it with a consumer tablet.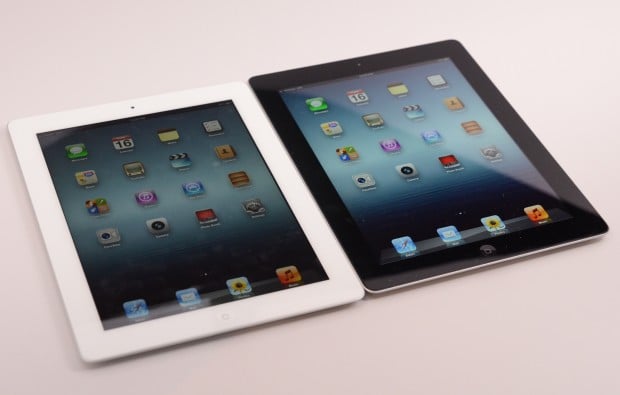 Android works great on a cell phone and some of the tablets available today look awesome. I'm drooling over the new ten-inch Samsung Galaxy Tab. Since I own a Kindle Fire and an iPad I can't justify the cost. Despite how cool they look, they won't work as well in a church setting like Bryan's or mine.
The iPad can control a computer using tools like LogMeIn Ignition on the iPad or iPhone. You can also use it on Android. A person can control the presentation running on a PC or Mac in the back of the auditorium sitting anywhere so long as the auditorium includes Wi-Fi. That's not the ideal way to handle this.
You can also get specially designed software for churches that makes doing visuals in a worship service easier.
These programs include databases of Bible verses, Hymn and song lyrics, the ability to display slide shows, PowerPoint presentations, YouTube videos, DVD clips, play any media file you can play on your computer, and quickly put alert messages on the screen for when there's a problem with a baby in the nursery.
You post a message like "Mrs. Jones please come to the nursery." A couple of these presentation packages include apps for the iPad that let you remotely control the software. I can control it as the pastor or a volunteer can sit with her family instead of in the back of the auditorium or up in the balcony.
Logos Bible Software makes one of these tools called Proclaim.
Proclaim lets you setup your church's presentation and then run it from your iPad. The software runs on your computer but you remotely control it from the iPad or from an iPhone. This helps people like Bryan who want to sit in the middle of the auditorium or smaller churches like mine that don't have someone to run the presentation all the time. My volunteers run my presentations for me, but if they're gone I can do it from the platform.
I can also set up things called Signals. The presentation software interfaces with the Logos Bible app and shows those signals. Anyone with the iPhone or iPad app receives them during the sermon. I can send photos of something I'm discussing or I can send a map of the Bible lands I'm discussion.
I can also send out a donation request and they can pay using a credit card making it more convenient for those who want to give using their phone or iPad.
The version for Android works, but doesn't include as many features, so of course I'd recommend the iPad and iPhone version of the Bible app unless they already own an Android tablet and can do without the extra features available in the iOS app.
Song Show Plus also offers this functionality. You create the prestation on a Mac or PC and then run it, if you like, from an iPad.
For the church market, the iPad towers over Android in quality and number of apps catering to the church crowd.