Fallout 4 Release Date: 3 New Xbox One Details
Several new Xbox One Fallout 4 release date details have emerged today ahead of the game's highly anticipated arrival next month. These details include two bundles and some new information for those looking to play the game as soon as the clock strikes midnight on November 10th.
We're now just a few weeks away from the Fallout 4 release on Xbox One, PS4 and PC. And as we approach the Fallout 4 release date, we continue to see new and important release details emerge from the shadows.
Earlier this week, we saw Best Buy confirm a midnight Fallout 4 release date that will allow those who ordered the physical version of the game the change to snag their copy right when the date changes to November 10th.
Today, new Xbox One Fallout 4 release details have emerged and they'll be of interest to those looking to get the most out of a Fallout 4 pre-order.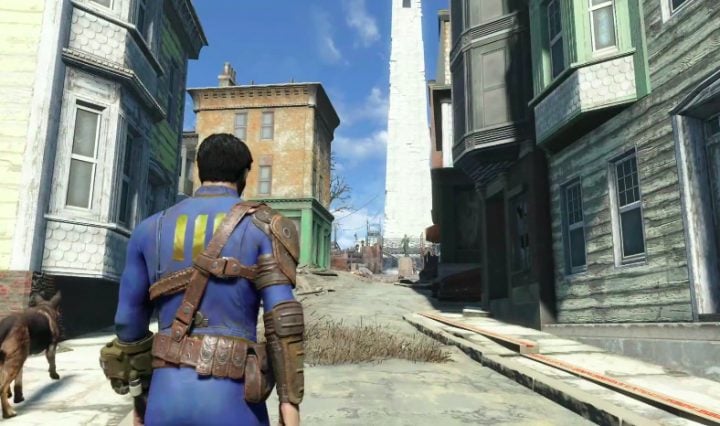 First and foremost, Microsoft has announced the start of digital Fallout 4 pre-orders. Digital pre-orders will allow Xbox One owners to pre-load Fallout 4 ahead of its release date. Pre-loading will allow gamers to start playing Bethesda's new title right at midnight.
Despite an early listing on Microsoft's website, it's still not clear how big the Xbox One Fallout 4 file will be.
Microsoft claims that the game will be about 28GB (it's still listing that size on its website) though Bethesda's Pete Hines says that the company "haven't given out file size or system spec info for any platform."
Microsoft has also confirmed two Xbox One Fallout 4 bundles including a Fallout 4 Digital Deluxe bundle and an Xbox One Fallout 4 bundle that delivers the system alongside two Fallout games.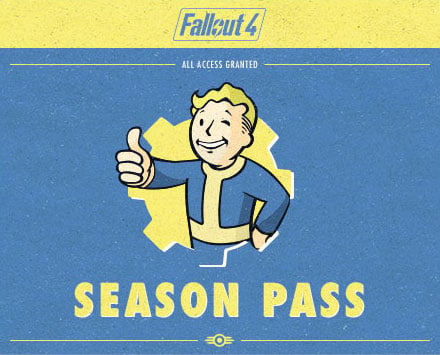 The company's Fallout 4 Digital Deluxe bundle is a digital bundle that includes the game and a copy of the Fallout 4 Season Pass. The Fallout 4 Digital Deluxe bundle will require a $90 purchase and it will be released on November 10th.
The standalone Fallout 4 Season Pass commands a $30 price point and it will, like the Digital Deluxe Bundle, bring all of Fallout 4's DLC to its buyers.
Bethesda hasn't confirmed what Fallout 4 DLC it has up its sleeve though it says that the DLC package will be worth at least $40, maybe more. The first Fallout 4 DLC is expected to arrive sometime in the early part of next year.
Microsoft also announced an official Xbox One Fallout 4 bundle ahead of the game's release date. The bundle includes a copy of Fallout 4, Fallout 3 (backwards compatible with Xbox One), and a 1TB Xbox One.
The $400 bundle will go on sale sometime in November in Australia, Austria, Belgium, Brazil, Canada, Czech Republic, Denmark, France, Germany, Greece, Hong Kong, Ireland, Israel, Italy, New Zealand, Norway, Russia, Singapore, Slovakia, South Korea, Spain, Sweden, Switzerland, Taiwan, UK, U.S., Saudi Arabia, South Africa and the United Arab Emirates.
This bundle includes a regular version of the Xbox One, not the limited edition Fallout 4 Pipbox that Bethesda's giving away to contest winners. It's still not clear if Bethesda will sell the Pipbox in the United States or anywhere else.
PS4 Fallout 4 Release: 5 Things That Need Your Attention
PS4 Fallout 4 File Size
Over the weekend, Microsoft revealed what could be the final size of Fallout 4 for Xbox One. According to Microsoft, the game will check in around 28GB in size.
This is actually pretty reasonable for a game of Fallout 4's size. Still, it would require many people without a ton of space or without an external hard drive to move some files around.
We'd expect the size of Fallout 4 for PS4 to be in and around the same size as the Xbox One version of the game. There might be a slight difference but we wouldn't expect the difference to be overwhelming. So, perhaps, the game will be around 28GB.
Now, it's important to note that Bethesda's Pete Hines says that the company "haven't given out file size or system spec info for any platform." So, it's not clear if this 28GB file size will stick. For what it's worth, the file size is still visible on Microsoft's website.

This article may contain affiliate links. Click here for more details.