10 Best Galaxy S10 5G Cases
These are the best Samsung Galaxy S10 5G cases available to keep your massive and blazing fast phone safe. This is one of Samsung's biggest and best phones around, and you'll absolutely want to keep the screen or those seven cameras protected.
The 5G version of Samsung's Galaxy S10 comes with an even bigger 6.7-inch screen, four cameras on the back, and a huge 4,500 mAh battery, which means Galaxy S10+ cases don't fit. As a result, it'll need its very own case.
Below, we've gathered the best clear cases, durable rugged cases, wallet cases and more for your Galaxy S10 5G. Some are under $10 and will still keep it safe, while others cost a few more bucks but offer a lot more protection.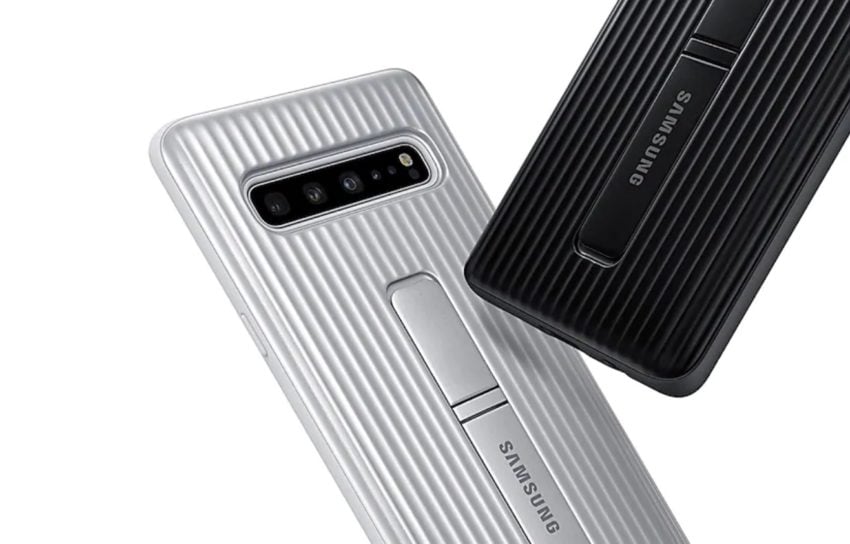 Now that the Galaxy S10 5G is available from Verizon, AT&T, Sprint and more buyers will want to protect their expensive $1,299 phone. And while we typically suggest quality and durable cases from a big-name brand first, even a cheap $10 TPU case from Amazon is better than nothing. This is a big, slippery phone, and we can't recommend a case enough.
Even though this is a Samsung device, you don't have as many options as the typical Galaxy S or Note line, as it's a new product. Luckily, we still found several great options for you to choose from.
Samsung's phones are rugged, durable, and water-resistant, but they're still covered with glass on the front and the back. They're tough, but they're also fragile. Don't let the first time you drop it be the last time you enjoy some 5G speeds. Instead, choose great protection from Spigen, Incipio, Samsung, Tech21 and more from our slideshow below. These are the best Galaxy S10 5G cases so far, and we'll add more to this list as they're released.
Spigen Tough Armor for the Galaxy S10 5G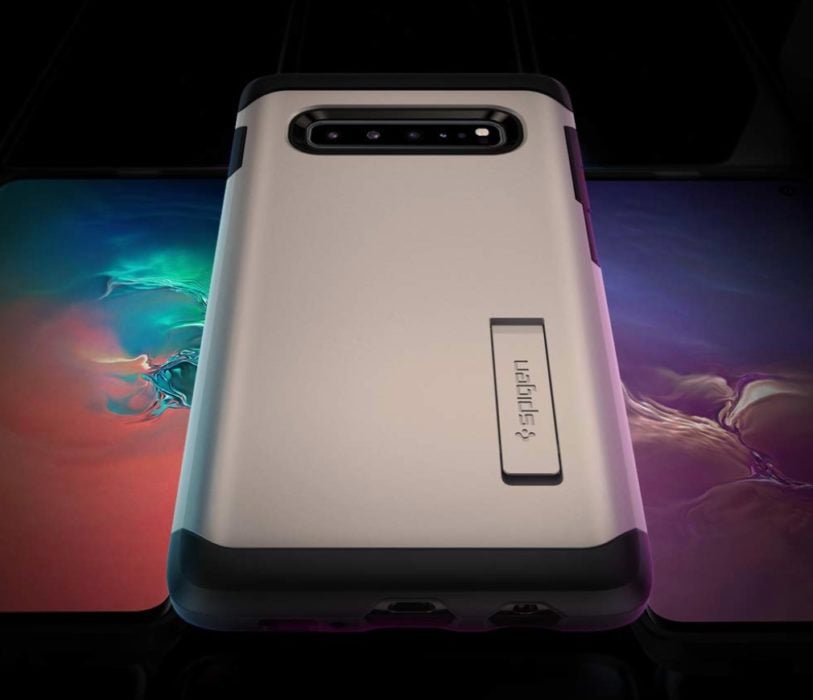 The first case on our list to keep your 5G phone safe is the Spigen Tough Armor. This is one of the best all-around cases available.
Not only is Spigen a brand we know, use, and trust, but this case delivers a little of everything. It's not too thick, not too thin, has plenty of protection and comes with a built-in kickstand. Plus, they use textured and easy-to-press tactile buttons, raised edges keep the screen and camera lenses safe, and it'll still work with wireless charging.
The dual-layer TPU and polycarbonate hard plastic design give you a lightweight yet durable case you can trust. Give it a try in one of three colors.

As an Amazon Associate I earn from qualifying purchases.