10 Moto Z Droid & Moto Z Tips & Tricks
The Moto Z Droid and Moto Z are a lot like other smartphones you've owned in the past. They have almost all the best specs, from a gorgeous Quad HD 5.5-inch display to quad-core processors and enough RAM to handle anything that you throw at them. They're also very unlike other smartphones. Their wafer-thin bodies make them the perfect showcase for Moto Mods, a new accessory platform that lets owners of any Moto Z device pair an extra battery, speakers or a projector to their device. The phones, which we'll collectively refer to as the Moto Z, are in a league of their own.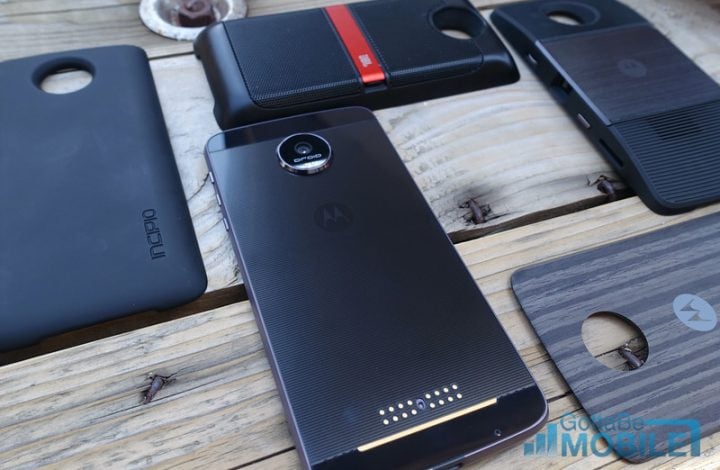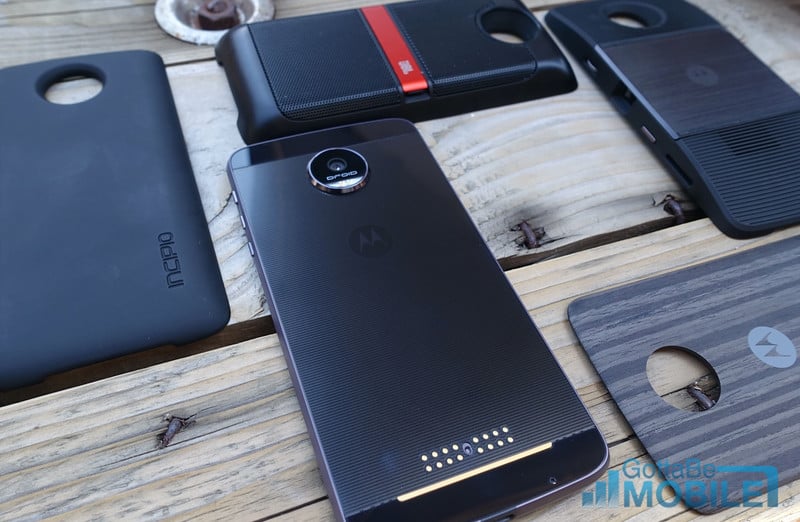 Some of the best features of the Moto Z are obvious. Of course, to get the most out of your Moto Z's Moto Mod functionality, you'll need to invest in one of the accessories, for example. Other benefits of having a Moto Z aren't so straight forward. Did you know that the Moto Z has front-facing sensors that allow it to detect a wave of your hand? Were you aware that the Moto Z's fingerprint reader can act as a shortcut so that you're not moving your fingers along the device's thin profile too often?
Read: Moto Z Review: The Modular Compromise
Here's 10 Moto Z tips and tricks to get you started with your brand-new smartphone. With them, you'll be using the Moto Z to its full potential in no time.
Moto Z Tips: Use the Magnets to Add Accessories That Aren't Moto Mods
The Moto Mods are probably the reason you purchased a Moto Z. Either that or its good looks. Problem is, the Moto Mods are also expensive, which can leave you a bit nervous about investing in them. Start out small with cheap unofficial Moto Mods.
The magnets that hold Moto Mods in place also work well for other things. Logitech's ZeroTouch car dock with Alexa integration is a perfectly good example of this. You don't even need to add its magnetic adapters to the back of the Moto Z to keep it in place. Mophie's tiny magnetic wallet add-on for its cases works well with the magnets on the Moto Z too.
Spend a few moments brainstorming on how having really powerful magnets on the back of your phone can get rid of some everyday hassles of yours. You'll be surprised by the solutions you come up with.
Moto Z Tips: Use Nova Launcher to Hide the Google Search Bar
Over the years, Google has made it impossible to keep its default Android launcher around and get rid of the giant Google Search box on every screen. If you're tired of looking at it, install Nova or Apex launcher. Both allow you to customize your homescreen however you want.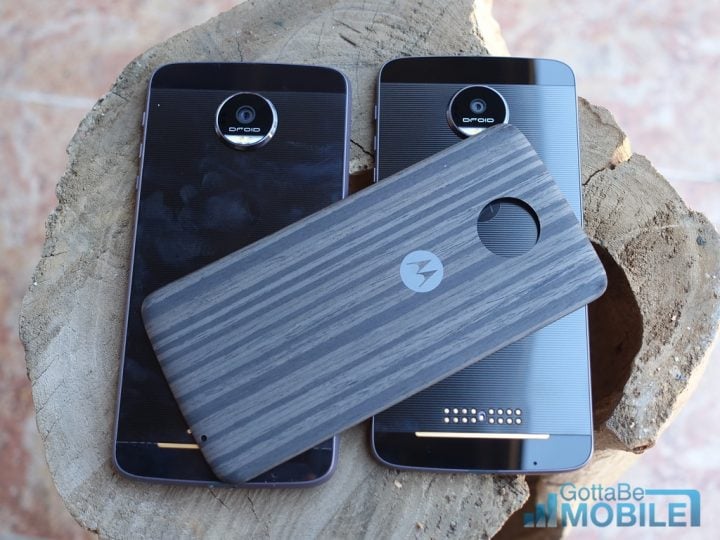 Moto Z Tips: Change Your Voice Command
Tucked into the Moto app installed on your Moto Z is a feature that Motorola used to call Moto Voice. Essentially, Moto Voice lets you control your phone without touching it.
You trigger the feature by saying its hot word, a hot word that you had the option to customize when you first setup your Moto Z. Go into the Moto app to change the hot word that your device listens for. If you're already used to a virtual assistant, like Microsoft's Cortana or Amazon's Alexa, use those as hot words to keep your voice experience consistent.
Moto Z Tips: Use Moto File Manager to Move Your Files
Use the built-in File Manager app to monitor your storage and move files between folders on your Moto Z. It's great for turning your favorite songs into ringtones by moving them from the Music to the Ringtones folder, for example. Also, it's free and doesn't require any downloads.
Moto Z Tips: How to Get More Control for Taking Pictures
The Moto Z's 13-megapixel camera is great at capturing photos with automatic settings, but the day might come when you want more control over how your photos turn out. Tap the photo button in the top-right corner of the camera app to get controls for White Balance, Focus and ISO.
Read: Best MicroSD Cards for the Moto Z and Moto Z Droid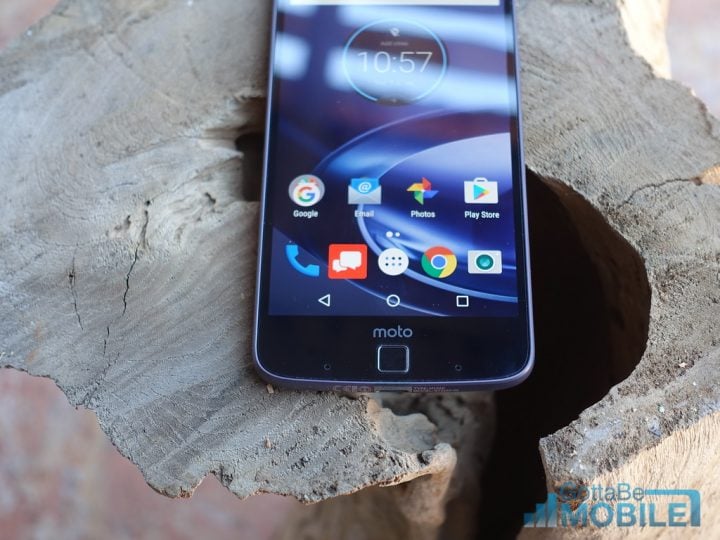 Moto Z Tips: Use the Fingerprint Reader as a Power Button
Depending on how big your hand is, you might find yourself struggling to reach the right-mounted power button with your thumb. Don't keep doing this. Instead, lay your thumb on the fingerprint reader to turn on the display and unlock your device with one hand. You can also power down the device's display this way.
Moto Z Tips: Turn on Do Not Display by Flipping Your Phone Over
When you're sure that you don't want to be disturbed, flip your Moto Z flat on its face. It'll silence all notifications alerts and vibrations. The only thing that it will let through is your alarms, which are considered high-priority. For those that are used to the iPhone's notification switch, this is a life-saving feature.
If it's not on, you can turn it on from the Moto app.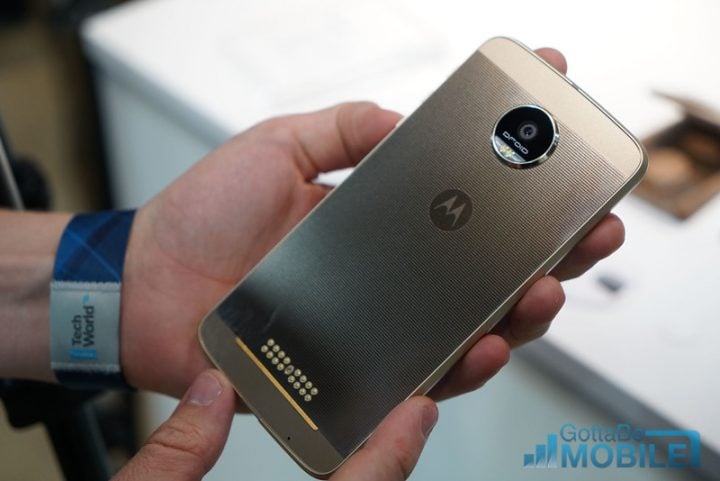 Moto Z Tips: Swipe Up to Get Single-Hand Mode
Swiping up from the bottom of your screen confines Android to the bottom half of your Moto Z. This is great in situations where you need something on your phone, but your second hand isn't free. Tap any part of the black area to turn this feature off and return your display to its usual settings.
Moto Z Tips: Fill All Five Slots for the Fingerprint Reader
Most people will likely only add a single finger to the fingerprint reader on the Moto Z. That's all the setup process requires. Don't be one of them, instead, fill all five slots that the fingerprint reader has to offer. You'll thank yourself every time you attempt to unlock your device with a finger other than your usual.
It's not a bad idea to split the slots between both hands. Add three fingers from your dominant hand, and two fingers from the opposite hand. You should find yourself less tempted to use your PIN code because your phone doesn't recognize the finger you used.
Read: Best Moto Mods for the Moto Z Play, Moto Z Droid & Moto Z Droid Force
Moto Z Tips: Turn on Announcements and Keep Your Moto Z in Your Pocket
Another Voice feature hidden away in the Moto app is announcements.
Sometimes you'll run into a situation where pulling your phone out of your pocket isn't a great idea. Announcements will tell you who's calling or who just texted you. You can use this feature for car stereo systems and headphones.
When you're walking, your phone can stay in your pocket.
Read: Common Moto Z Droid, Moto Z Problems & Fixes
Good luck with your Moto Z or Moto Z Droid. Here's to hoping these Moto Z tips help you acclimate to your new device.